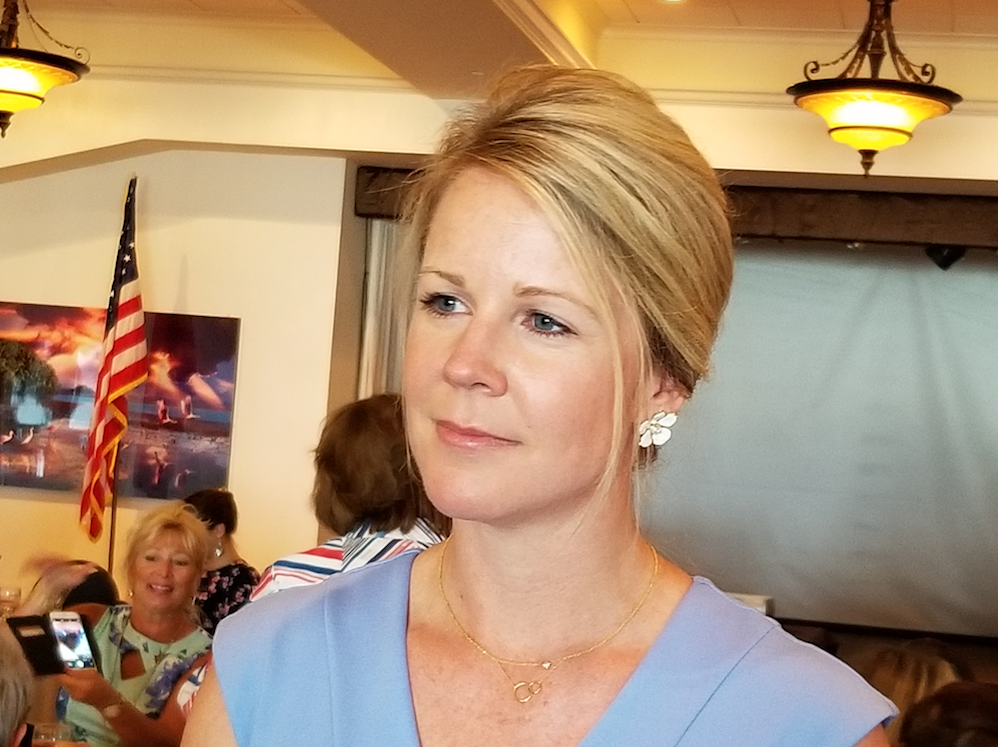 Three candidates all promise big reports in near future.
Fort Myers Republican Jenna Persons continues to dominate fundraising in the race for Florida House District 78.
To date, she's been the only one aggressively building a war chest since entering the race in February.
In the month of May, Persons pulled in a light $3,500, but that brings her total contributions to $133,935.
So far, Persons has spent very little, about $4,726, leaving her with $129,206 cash in hand.
She most recently pulled in money from individuals primarily within her district. She nabbed a $1,000 donation from Wind Point Partners advisor Bruce Carbonari, who has an address in Boca Grande. Another $1,000 check came from Dominion Financial Group CEO W. Andrew Krusen in Tampa.
The May figures don't include any more raised at a June 3 fundraiser. There, she stressed to donors that the future remains unknown, and she needed strong backing.
"It's a large ballot and it's going to be a big year. We need to start early," she told guests.
Local philanthropist Roger Lolly, Persons' opponent in the Republican Party, reported more modest figures. He pulled in one $200 check in May, from brewery consultant Amy Tholen in Clearwater.
He also reported $445 in in-kind donations for film, branding and "animation" services. Lolly also filed in February but has said he's not aggressively fundraising at the moment.
He founded the If I Can Dream Foundation in 2013 and said he's prepared to self-fund the race if necessary, though that's not his plan.
On the Democratic side, accountant Shawn Michael Williams announced his first fund-raising figures since filing.
He reported $626 in donations, all from donations of $100 of less. He also dropped $100 in himself and has done some in-kind web services.
But Williams said he campaign hasn't started in earnest just yet. He will hold a campaign kickoff in early July.
"I've lived here all my life," Williams said, "and things continue to deteriorate."
He plans to focus on issues regarding the environment, education and weak sectors of the local economy.
District 78 will be an open House seat in 2020; state Rep. Heather Fitzenhagen cannot run again because of term limits.