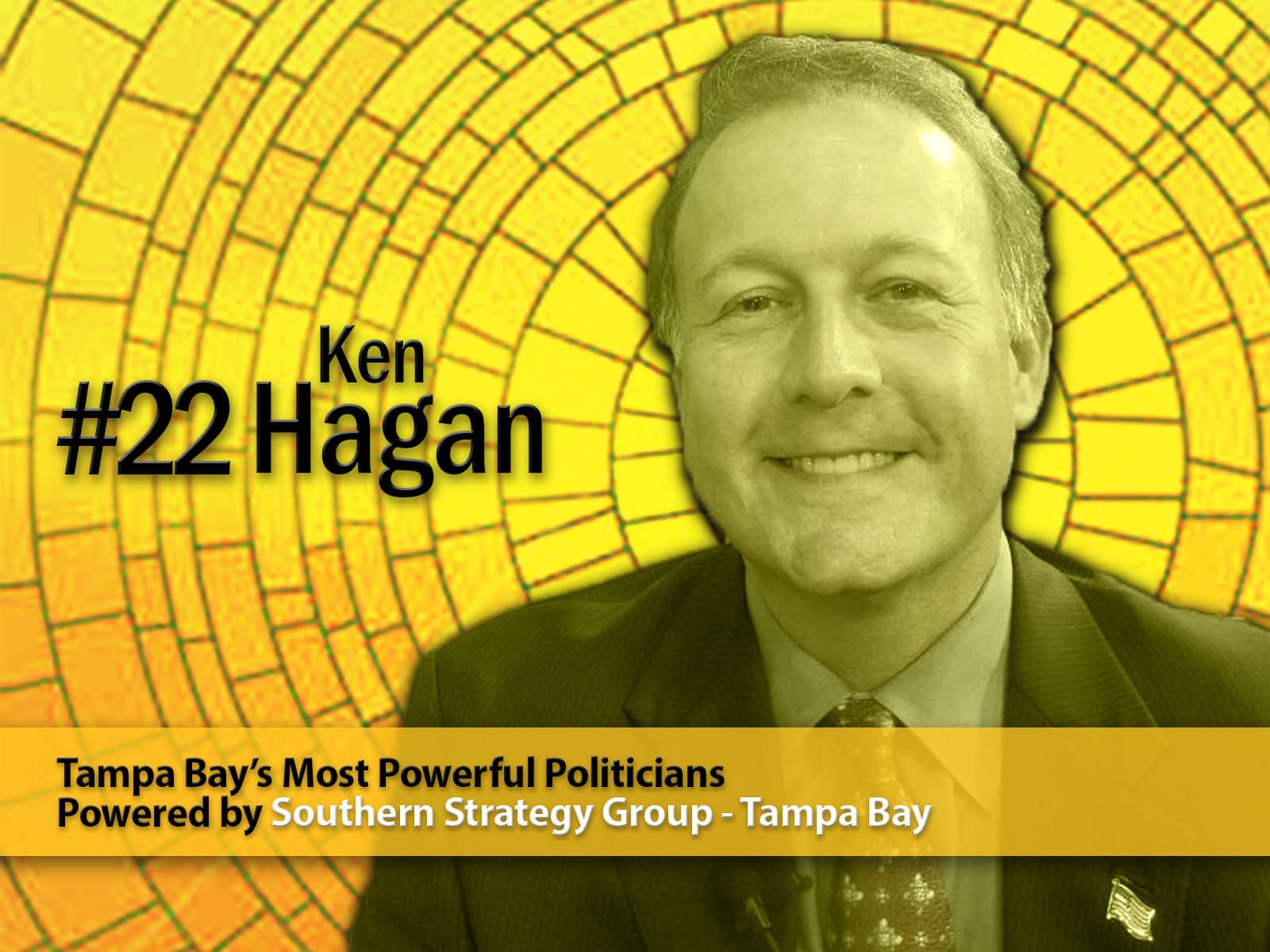 "Commissioner Hagan brings experience and a pragmatic voice to addressing community issues."
Hillsborough County Commissioner Ken Hagan has long been the face of Tampa's ill-fated attempts to get a Tampa Bay Rays stadium.
Through wheeling and dealing with the Major League Baseball team, developers, local business leaders and other elected and non-elected officials, Hagan finally came to the table last year with a plan for a stadium in Ybor City.
While his attempts are dead for now, Hagan's influential post as the county's top negotiator earned him levels of influence and power that are greater than what the public even realizes.
What's even less tangible are the behind closed door relationships Hagan cultivated through the several year's long process. Those are relationships that have potentially politically advantageous ramifications outside the stadium debacle.
"There are few that operate in the Tampa Bay scene at the level of Commissioner Ken Hagan. Skilled at the art of the deal, Hagan is an ever-present personality in every major initiative facing his community, even though he is now in the minority," said Republican strategist Anthony Pedicini. "Hagan has deep ties to some of Tampa Bay's most influential leaders and businessmen. He's a go-getter who should never be underestimated."
And the fight might not be over. Hagan's plans fizzled not because he was unable to broker a deal in time. Rather, the appetite for publicly funded stadiums has long dried up in Hillsborough County.
With a new Mayor in Jane Castor and a team still struggling to get fans in the seats at Tropicana Field in St. Petersburg, Hagan may still have plenty of fight when it comes to identifying new, more creative funding opportunities for a stadium ranging from private investment to leveraging development revenue potential.
Outside of the Rays, Hagan still frequently flexes might on the dais as one of the Board of County Commission's veteran members.
"Commissioner Hagan brings experience and a pragmatic voice to addressing community issues," said Southern Strategy Group lobbyist Laura Boehmer.
During recent debates surrounding ferry service between MacDill Air Force Base and South Hillsborough County, Hagan played a lead role in discussions about whether or not to move forward with a deal that would place a ferry terminal on public land next to the Mosaic phosphate plant. That deal, which is still pending, requires land acquisition from Mosaic, a deal the company said it would not support.

Hagan, along with other concerned board members, risked a political hit by voting in the minority to put off the ferry project amid questions about Mosaic's cooperation.
Still, Hagan's hits from the Rays' stadium failure took a toll. He only narrowly won re-election in 2018, and he slid 13 places on this year's list, down from No. 9 last year.
Joe Henderson's take: Long-serving Hillsborough Commissioner continues to be the face of attempts to move the Rays to Tampa. But his unexpectedly close run for a District 2 seat last year against Angela Birdsong raised some eyebrows.
Follow the entire list here, on Facebook, and on Twitter with #Top25InTB.