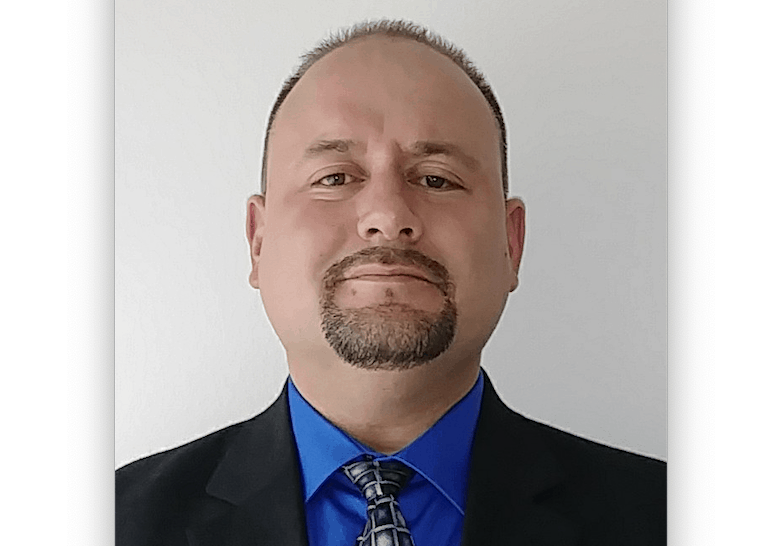 'What I see is the big, old, blue machine'
Saying the three Democrats who have already filed in Florida House District 43 are all part of the "big, old, blue machine," Anthony Nieves has filed to offer voters what he says will be a more independent and democratic socialist candidacy.
Nieves, 44, of Kissimmee, becomes the fourth Democrat to enter the contest since incumbent Democratic state Rep. John Cortes of Kissimmee announced in May that he would run for the Osceola County Clerk of Court job rather than for re-election to a third term.
Nieves, a longtime corrections officer who now works as in private security management, calls himself a consumer advocate and a member of the Democratic Socialists of America. He is also a longtime registered Democrat and said he aligns himself with U.S. Sen. Bernie Sanders of Vermont and U.S. Reps. Alexandria Ocasio-Cortez of New York and Rashida Tlaib of Michigan.
"I believe in Medicare for all. I believe in tuition-free education at the public college and university level. Here in Osceola County, I see the need to grow infrastructure and public transportation. A big problem here, homelessness is something that I see is rampant and out of control," he said.
Nieves said he has watched politics closely and has not seen the Osceola legislative delegation delivering to meet the county's needs for those issues or social services.
He is a believer in the socialist economic and taxation models espoused by Sanders and Ocasio-Cortez, contending that if the rich and corporations pay what he said is their "fair share" that taxes could cover all the services and infrastructure.
"What I see is the big, old, blue machine. Same as the Republican Party. I see the fix is in. I see my opponents so far and I see a lot of problems with each of my three opponents," he said.
Beyond that, however, Nieves said he's a longtime consumer advocate who is always the one offering friends and neighbors advice on how to deal with utility bills, credit, or other consumer matters.
HD 43 covers much of Kissimmee and Poinciana in Osceola County and stretches westward into northeastern Polk County.
The other candidates are Alex  Barrio, political director for the Hispanic outreach organization Alianza for Progress, and a former aide to Democratic U.S. Rep. Darren Soto; Kissimmee technology businessman Andrew Jeng; and former Kissimmee City Councilman Carlos Irizarry.
Nieves grew up in The Bronx, attended the City University of New York, moved to Florida 15 years ago, and to Kissimmee 12 years ago. He has worked in private security, in the Florida Department of Juvenile Justice, and the Osceola County Department of Corrections. He is single, with two children, a son soon to enroll in Valencia Community College, and a 5-year-old son who is on the non-verbal end of the autism spectrum. The younger child feeds his desire to press hard for social and transportation services, which he says are seriously lacking in HD 43.
"I consider myself to be the one true candidate representative of the people of House District 43 and of the Democratic Party of the future," Nieves said.