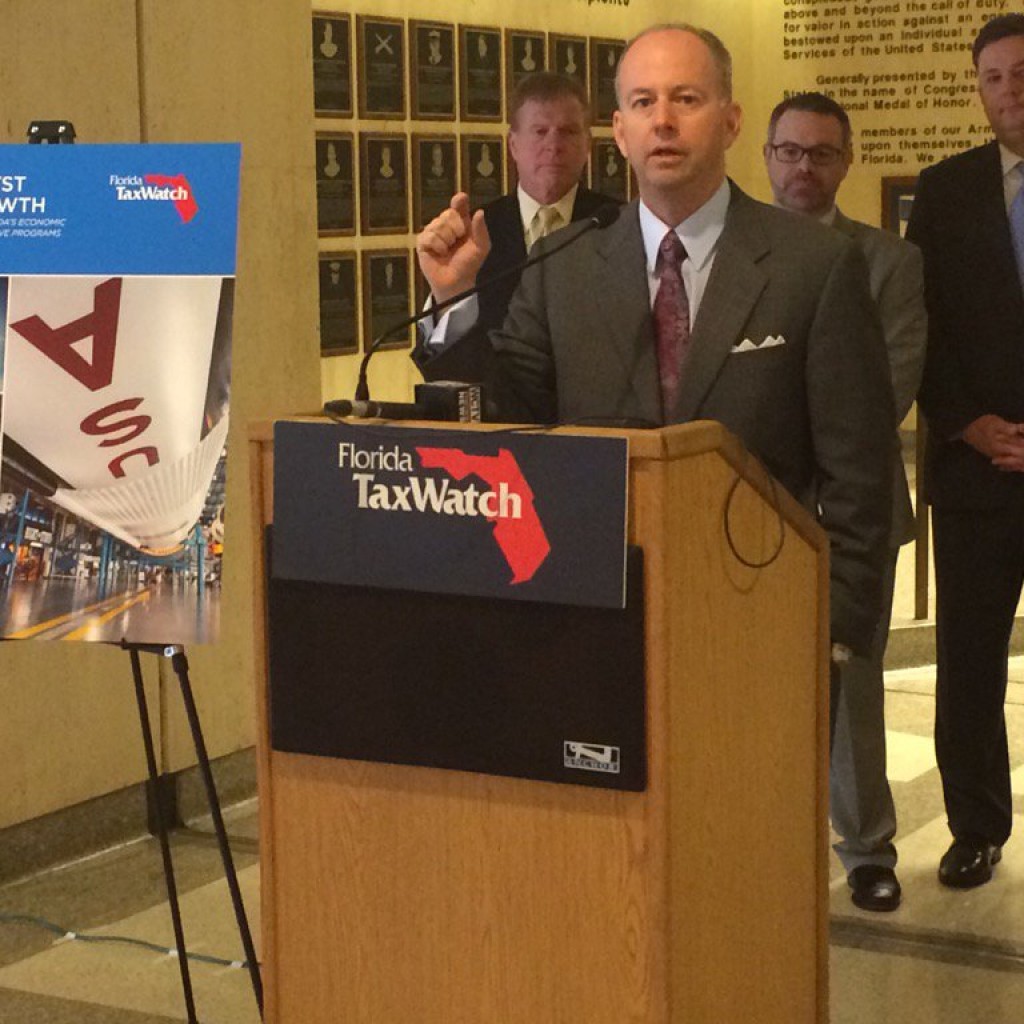 LeMieux again said he was done campaigning. But weirdly, his campaign spending never stopped.
Editor's note: This is the fifth in a series of stories looking at what former Florida politicians are doing with campaign accounts they never shut down.
___
When George LeMieux was appointed to finish out the final 17 months of Mel Martinez's U.S. Senate term in 2009, he said he would not run a re-election campaign.
Instead, he campaigned for the Republican nomination to the U.S. Senate in 2012.  When he bowed out of the race that June, LeMieux again said he was done campaigning.
But weirdly, LeMieux's campaign spending never stopped.
Even though this week marks seven years since LeMieux last actively ran a campaign, the former Senator has taken advantage of a federal campaign finance loophole to keep spending the $500,000 he had left over from his 2012 run to subsidize his life after Washington.
According to federal campaign filings, that includes an event at The Breakers resort in Palm Beach, fees paid to a media booking company in 2014, and contributions to members of Congress that could be lobbied by the Gunster law & lobbying firm, of which LeMieux is the chairman of the board.
LeMieux's failure to close his account within six months of ending his 2012 campaign, as the Federal Election Commission recommends, was first exposed by the Tampa Bay Times/10News WTSP Zombie Campaign investigation.
In late 2017, the former Senator told a reporter on the Times/WTSP team that it was likely time for him to finally close the campaign account down.
However, just like his plans not to run for another Senate term, LeMieux had a change of heart.
Instead of closing the account and sending the remaining funds to charity or other political committees, LeMieux converted the entire campaign account into a political action committee, the Florida Freedom Committee, just weeks after the Times/WTSP story broke.  With the money in a PAC, LeMieux could have more freedom on how he spends the cash, with less scrutiny from the FEC.
The maneuver is perfectly legal, and other former candidates have done the same with their old accounts, but as several FEC complaints point out, candidates still are prohibited from personally benefit from any of the funds.  Cutting checks to candidates lobbied by one's firm seems to exist in a giant campaign finance gray space.
"Donations to a campaign committee were given for the purpose of electing a particular candidate.  They were not meant as tools for lobbyists who never again plan to use them to seek office," said Jordan Libowitz, communications director for Washington watchdog Citizens for Responsibility and Ethics in Washington (CREW).
According to the website for Gunster, the firm's lobbying clients come from industries that include energy, utilities, telecommunications, alcoholic beverage, gaming and health care.
LeMieux has also donated some of his campaign war-chest to nonprofits over the years, including $4,500 to the Cystic Fibrosis Foundation, $2,500 to the Broward Education Foundation, and a $50,000 donation to Palm Beach Atlantic University after he was confronted about the zombie campaign by the Times/WTSP team.
Ironically, LeMieux was appointed to the Senate in 2009 by then-Republican Gov. Charlie Crist, who later, as a Democratic congressman, voted to approve an ethics reform bill that would eradicate zombie campaigns and put new prohibitions on old campaign funds being used by lawmakers-turned-lobbyists.
That bill, H.R. 1, was passed by the House in March but is not expected to be heard in the Republican-controlled Senate.
___
This is the fifth in a series. If you have tips or requests to investigate former candidates with zombie campaigns still open, email [email protected].