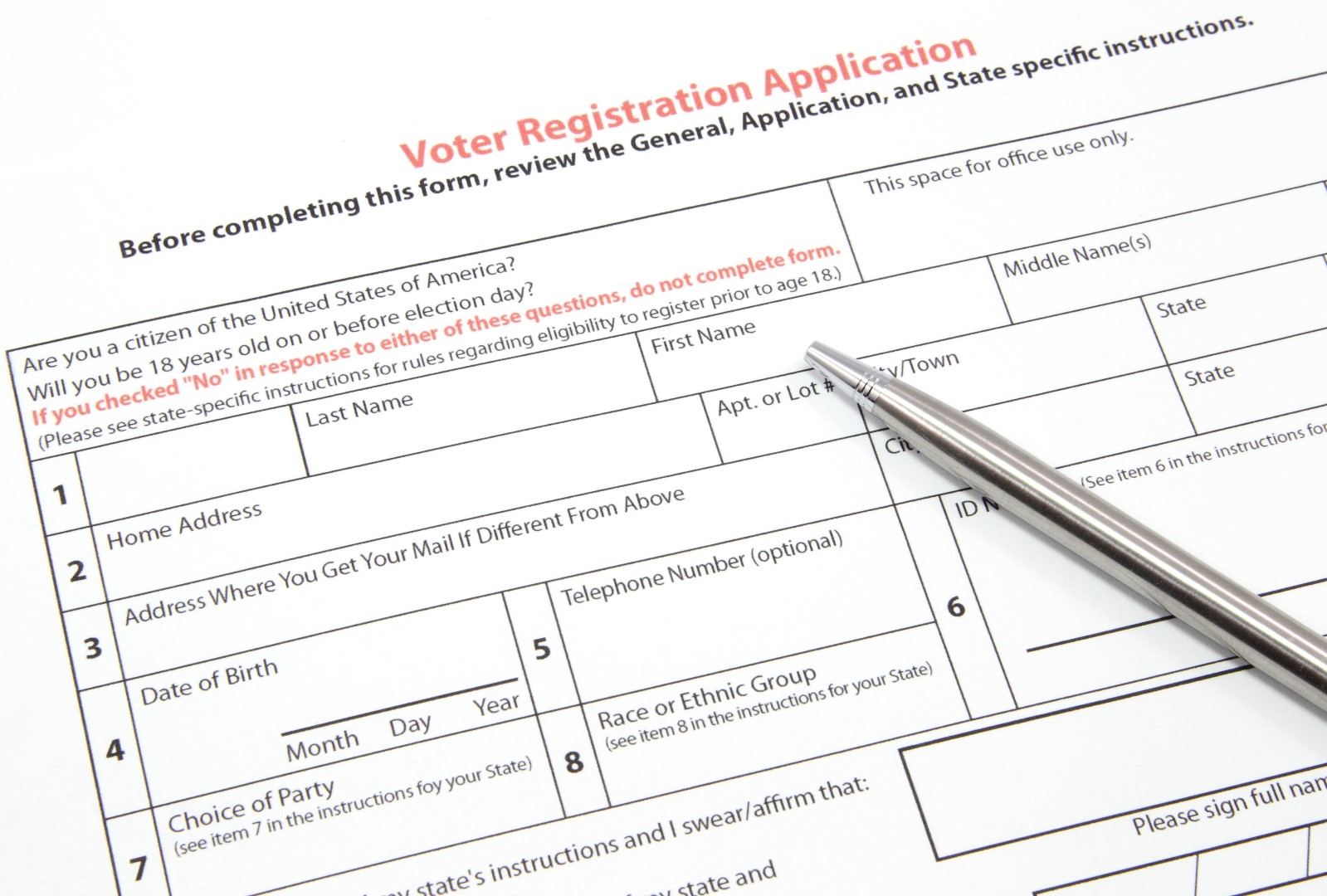 "It is critical that our democracy reflects the diverse people who live in our nation."
The Voter Participation Center (VPC), a non-profit group which aims to increase vote share among women, young people and minorities, has launched a campaign to issue voter registration forms to more than 450,000 Floridians by the end of June.
However, the group's efforts are not without controversy, as registered voters who have mistakenly received the group's mailers in the past have reported being confused about the documents, which they say are similar in appearance to those from government agencies.
"It is critical that our democracy reflects the diverse people who live in our nation — but in Florida and many other states, communities of color, young people and unmarried women remain underrepresented," said Page Gardner, the group's founder and President.
"Currently, nearly 3 million Florida residents from these historically underrepresented groups are not registered to vote. Through our programs, we're helping Floridians register and making voting and registration more efficient and effective through mail and online."
The group says it has helped more than 4 million people register to vote since 2003, with more than 503,000 of those coming from Florida. The June drive will aim to boost those numbers ahead of the 2020 election.
The voter registration drive will target unregistered millennials, unmarried women and minorities. And the VPC isn't just targeting Florida. Nearly 1.7 million registration forms will go out to voters across 14 states, according to the group.
Prospective voters will also receive a pre-addressed stamped envelope to help encourage them to complete the form and send it to their respective elections office. Unregistered Floridians will also receive information about how to register online.
Those documents, which reportedly bear similarity to official government forms, have caused confusion in the past. While the group attempts to target unregistered voters, the forms sometimes get sent to individuals who are already registered, leaving those individuals to believe there's something wrong with their registration file.
Pasco County Supervisor of Elections Brian Corley has called the group out over their efforts, saying the mailers can erode "voter confidence."
"Voters who receive these mailings mistakenly believe my office is mailing them this information," Corley said.
"The VPC assures us they have taken measures to improve their mailing lists, but in the past these mailings have aroused suspicion and further erosion of voter confidence."
The VPC says it uses technology to "ensure that mail recipients are both eligible to vote and unregistered at their current address."
The demographics targeted by the voter registration effort all have significant numbers of unregistered individuals, according to the VPC's numbers.
African Americans make up more than 15 percent of the voting population, yet more than 42 percent of eligible voters aren't registered.
For Hispanics, those numbers are even higher. Hispanics make up nearly 21 percent of the voting population, yet more than 45 percent of eligible Hispanics haven't yet registered.
Unmarried women make up a larger share of the electorate, at nearly 26 percent. But that group also contains better registration numbers, with 39 percent still unregistered.
The biggest potential area for growth is among millennials and Gen Z, identified as 18 to 38 year olds. That demographic accounts for more than 29 percent of the electorate, but more than 48 percent remain unregistered.
The 2020 election is already projected to potentially break records, both in terms of vote share and overall voters.
The VPC is based on Washington, D.C. Their efforts mirror a similar drive ahead of the 2016 elections.