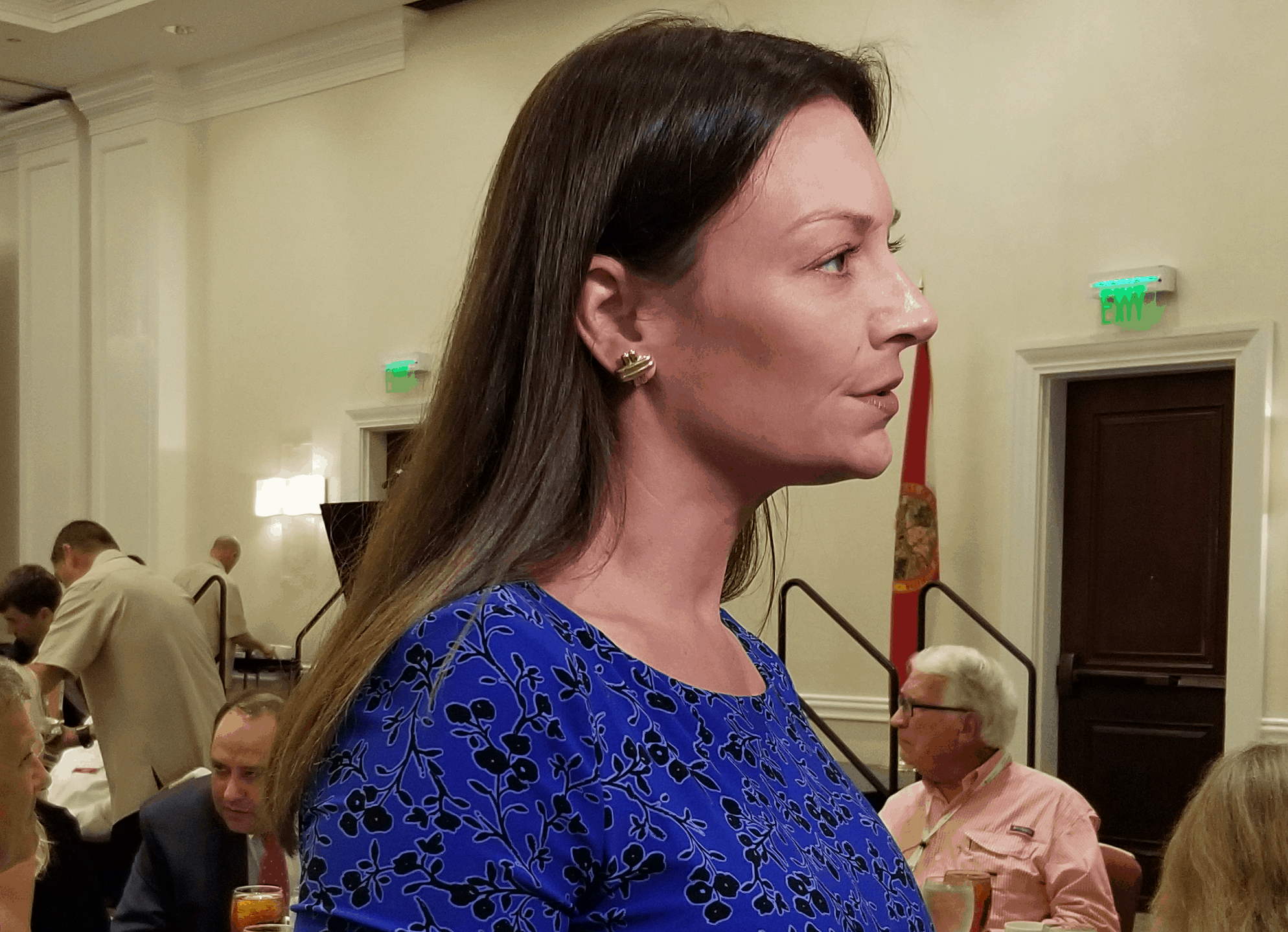 Florida must demand seasonal exemptions, oppose Southern Hemisphere imports, she says.
Agriculture Commissioner Nikki Fried said Florida politicians must not back a new trade deal with Mexico without protections for Florida farmers.
The South Florida Democrat delivered a keynote address Thursday to the Florida Citrus Industry Annual Conference. There, she promised to take her role in protecting Florida's agriculture industry seriously.
She said that includes demanding changes in trade practices.
"We know what Mexico has done and has imposed on our state," she said, "an unacceptable dumping that has threatened our fruits and vegetables."
The industry has suffered under the North American Free Trade Agreement. At the moment, she fears the new United States-Mexico-Canada Agreement won't be any better.
"Without enforcing remedies in place to put down these unfair trade practices, those threats will continue here in our state," she said.
She alluded to fears beyond economic tactics. She noted the challenges facing growers because of citrus greening.
She noted the declines in produced citrus products in Florida this year started to steady. But she doesn't want new ailments coming to U.S. shores.
She noted that after taking office this year, port officials lobbied for imports from nations like South Africa and Brazil.
While port officials said imports were 95 percent safe, Fried said that wasn't enough.
"It's that 5 percent that destroys my agriculture industry," she said. "We're going to say no to this, thank you. Take your imports elsewhere."
That stance echoed the words of Gov. Ron DeSantis earlier in the day.
And state Sen. Ben Albritton, a Wauchula Republican, praised both officials for noting the risk of pests and disease being imported.
"Citrus greening is a problem that's here in Florida because of imports," Albritton said.
It's a message she said has also been delivered regularly to Florida's Congressional Delegation, all of whom see the importance of protecting Florida crops.
Fried said Florida can't support a trade deal unless there are seasonal exceptions on imports. That will protect growers from unfair practices.
"They are standing strong and firm with us," she said.