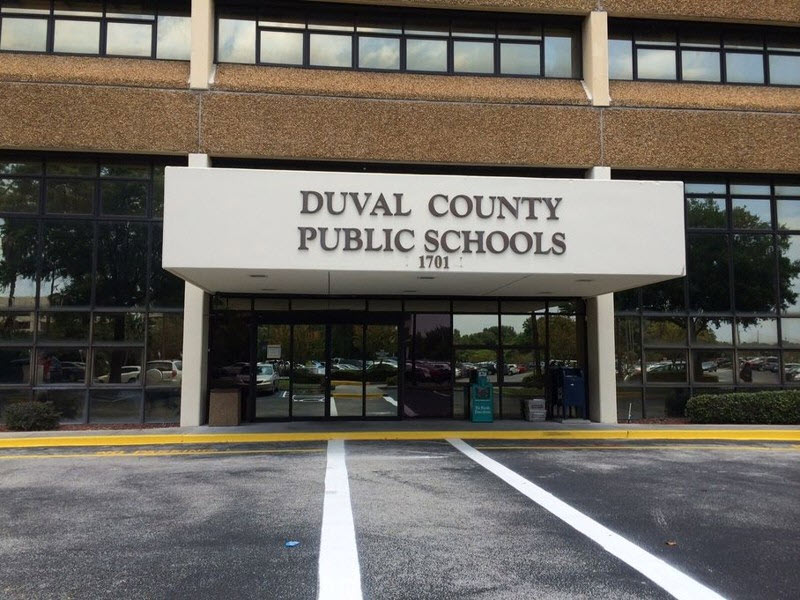 The School Board is underwater in this poll.
A polling memo circulating among the Jacksonville's political class suggests the Duval County School Board may face resistance from voters if a sales tax referendum makes the ballot in 2019.
The survey, by Republican political consultant Tim Baker's polling operation, runs counter to a narrative circulating that there's a popular groundswell for a new half-cent sales tax for capital improvements for the Duval County school system.
The Jacksonville Civic Council has been the leading voice against a November 2019 vote, and now its position is backed up by polling numbers.
The Civic Council includes some of the deepest pockets in the city. They could sink the election with a nominal spend, were they so inclined, and assuming the numbers hold up.
A generic ballot question right now polls at 48-48 percent. That's the best news of the poll for referendum proponents.
When voters are told the special election will cost one million dollars, 54 percent of respondents report being less likely to support the measure, with only 27 percent being more likely.
A credibility gap for the school board among respondents presents another daunting issue. Fifty percent of survey respondents "distrust" the board's financial and performance-driven decisions; only 32 percent trust the board.
The school board is underwater in approval numbers also: 31 percent of respondents approve of the board, with 45 percent disapproving.
All of this sets up poorly for a November 2019 vote, especially given that proponents of a referendum don't seem to even have a political operation to handle messaging.
Mayor Lenny Curry, when asked about the referendum push Wednesday, raised questions about how the board would sell the tax.
"I want to work with the school board. I want to work with the Superintendent. And I have advised them to make the case over the next few months, bring in the different constituencies and stakeholder groups that care about this, much like we did with pension reform."
Back in 2016, Curry pushed for a half-cent sales tax contingent upon changing new police and fire pension plans to defined contribution arrangements. With over $2 million behind it, that drew nearly 65 percent of the vote.
As FP's reported at the time, that 65 percent vote share was a result of relentlessly segmented and targeted messaging: a deep-dive data operation, with specific appeals made to medium-propensity voters, to female homeowners between the ages of 35 and 46, and to other blocs of voters, where support could be firmed up and maximized.
Curry also spent a year and a half selling the plan.
"We had to bring in the Legislature … the Governor … City Council … labor unions … the people of Jacksonville," Curry said.
"We moved when the time was right. My advice to them is simply I'd like to see success," Curry added. "Try to travel this road thoughtfully and it's more likely you will be successful."
"Let's have an eye toward 2020," Curry said. "I don't believe you should ask voters to approve a tax when they don't know what the priorities are."
"And do you have buy in? What's your political plan? How are you going to win? You going to raise private dollars or use taxpayer dollars," Curry asked.
Taxpayer dollars, Curry added, create problems.
"Are taxpayers OK with their dollars being used on a television and mail campaign? If that is what you're going to do, you can't specifically advocate," Curry said.
"How are you going to win?"
Advocates for a tax point to polling by the Jacksonville Public Education Fund, which suggests that up to 78 percent of voters have an appetite for a new tax for public school capital improvements.
However, Baker polls this market relentlessly, and his data has been right for the last five years, suggesting that at the very least there are identified problems for referendum proponents.