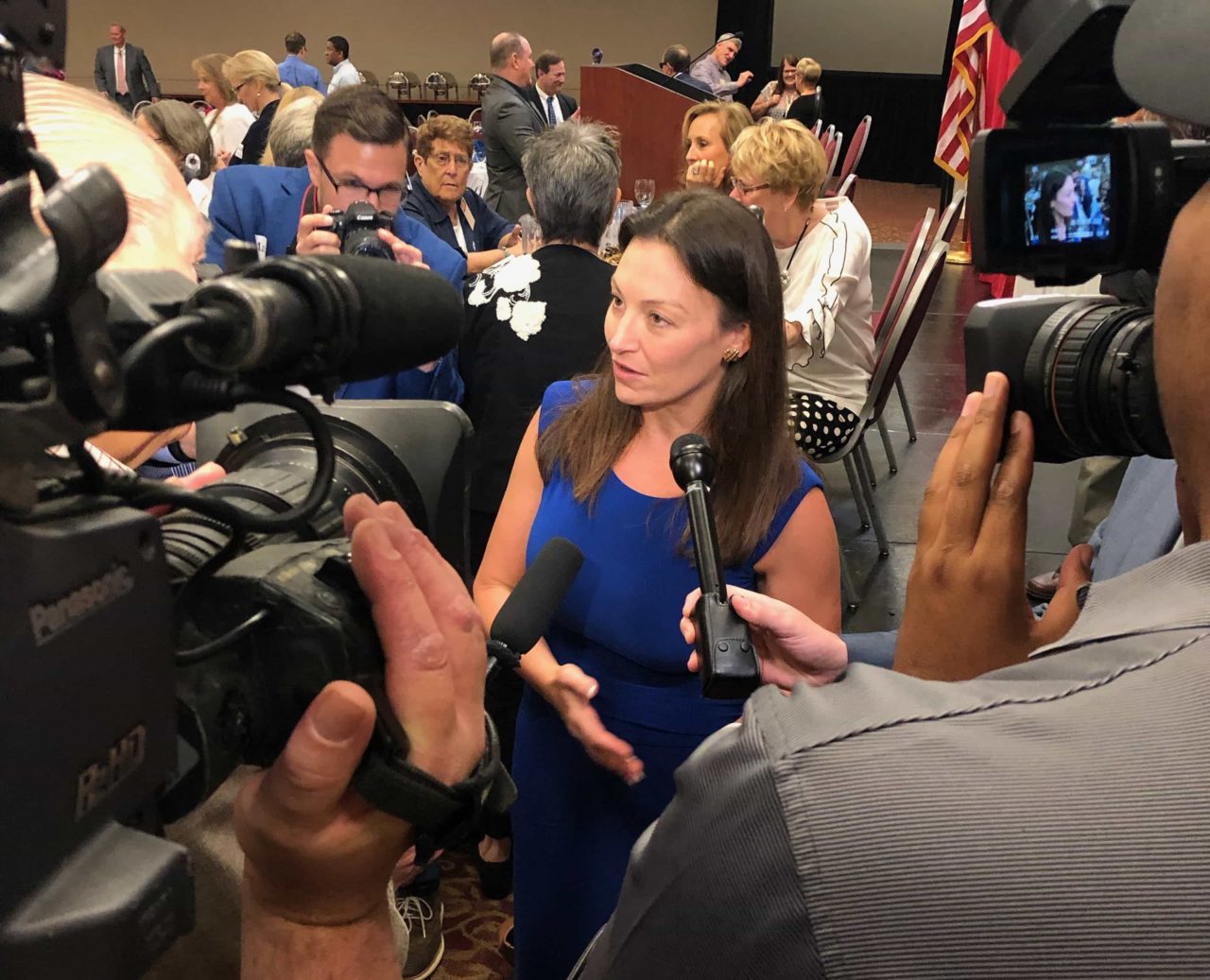 "This is something that is going to revolutionize our state."
As the legislation that would legalize the cultivation of hemp in Florida awaits Gov. Ron DeSantis' signature — or veto pen — Democratic Agriculture Commissioner Nikki Fried praised the plant as an economic savior for the state's farm economy and the environment.
"This is something that is going to revolutionize our state," she told members of Tallahassee's 'politirati' during her first appearance before the Capital City Tiger Bay Club on Friday.
She claimed the plant was suitable for 25,000 to 35,000 different uses — including serving as a biodegradable replacement for Styrofoam, plastic, and paper — and predicts it will give a $20 to $30 billion boost to Florida's economy.
"It's going to cause an industrial revolution in our state and across the country. We won't have to ban straws because we'll have a replacement for straws," Fried said.
"We're not going to have to ban plastic because we'll have a replacement for plastic. It really is a visionary concept that I believe the governor will see."
While she's bullish on hemp, Fried wants to pump the brakes on CBD, one of the plant's medicinal derivatives, currently marketed nationwide without testing or quality controls, she says.
"The stuff that is on the shelves right now I have encouraged consumers to not buy because you have no idea what's in it, you have no idea if there's THC in it, if there's actually CBD in it, if it's got metals or other types of contaminants you wouldn't want to put into your body," she said in a press gaggle after her appearance.
Fried took some good-natured ribbing from the rostrum, a presentation of some oversized reproductions of the stickers that have been placed onto gas pumps around the state since she became commissioner.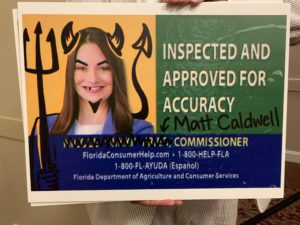 The new stickers feature her picture and the spoofs showed it being defaced with devilish horns, a Rastafarian look and some teeny-bopper graffiti in the background.
The Democrat-leaning crowd of about 200 came to see Fried in part because she's a unicorn.
Worlds away from agriculture commissioners of the past, she's the first woman elected to the position, not particularly tied to the farming community, and from South Florida.
She's also the only Democrat to hold statewide office in Florida, making the 41-year-old the de facto face of the party.