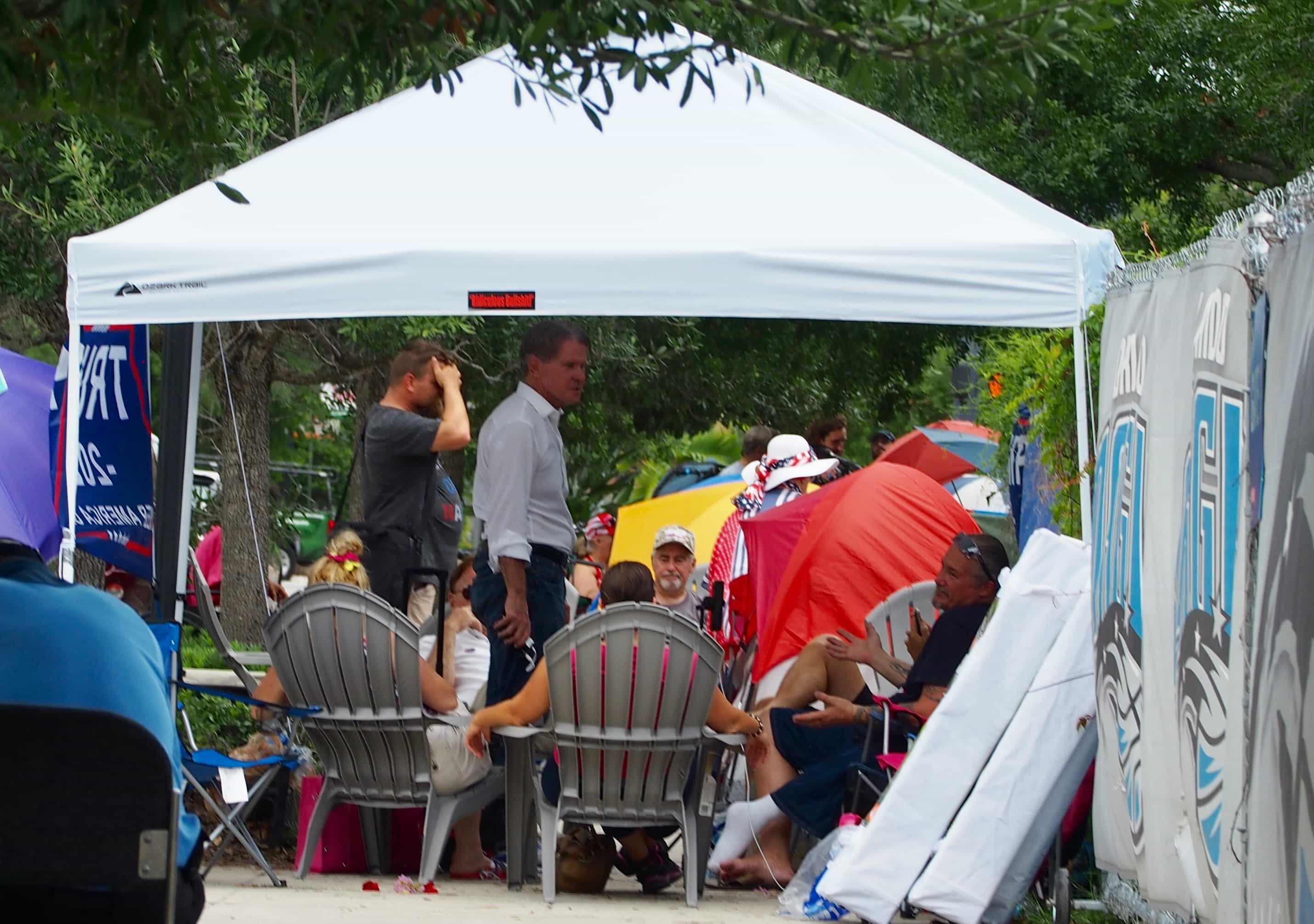 Weather forcast calls for a hot and sticky, giving way to thunderstorms
Streets around Orlando's Amway Center will begin closing, some eventually to pedestrian traffic, beginning at 9 a.m. Tuesday, and the city of Orlando is planning a heavy enough police and emergency medical presence for any contingency, officials said Monday.
President Donald Trump plans to kick off his 2020 re-election campaign at the arena Tuesday night, with about 20,000 people inside, likely tens of thousands of more supporters outside, plus at least three nearby protest rallies in the works.
This is not the first rodeo for Orlando, however. City officials stressed that the City Beautiful has hosted numerous presidential campaign visits in the past, though this one could have the prospect of larger and angrier crowds than typically.
"We always make it a practice to prepare for a worst-case scenario," Orlando Police Chief Orlando Rolón told the media Monday.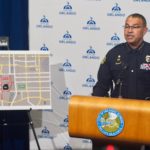 "We're preparing for whatever crowd comes to the downtown area."
Those preparations include closures of five streets around the arena at 9 a.m.: South Division Avenue from West Central Boulevard to West Anderson Boulevard; South Hughey Avenue from Central to West South Street; West Pine Street from Hughey to South Garland Avenue; West Church Street from Division to Garland; and West South Street from Division to Hughey.
Division Street will provide the entrance route to Amway.
The square block north of the arena, between Central and Church, Division and Hughey, which was formerly the home of the Orlando Police Headquarters and now is a vacant lot, will be the staging area, the queuing area to get into the arena; and the overflow area, officials said.
Trump tweeted Monday that 100,000 people have requested tickets. Rolón expressed some skepticism that everyone with tickets will show up. However many do show up, they'll be let in until the arena is full. And then the rest will be directed to the overflow area. Already on Monday, workers were assembling stages and stands in that area. Trump tweeted that outdoor television screens will be set up.
Already, Trump supporters have lined up with tents and chairs along Division. They range from Leland McKee, long active in Orange County Republican politics, to Richard Snowden, a retired entrepreneur who flew in from Las Vegas for what he said was his 54th Trump rally.
The weather forecast calls for a hot and sticky day, giving way to thunderstorms around the time the doors open at 4 p.m. for the 8 p.m. rally.
The city's bus services, Lynx and Lymmo, are planning on running normal schedules, though that could change. The SunRail commuter train system is adding three northbound and three southbound trains departing exclusively from Church Street Station, with the first leaving at 10 p.m. The last train will leave at 10:45 p.m. The trains will have additional cars too.
Additional parking will be made available at the Camping World Stadium Lots 6 and 7. These parking lots will open and shuttle service will begin at 7 a.m. Shuttle service will operate until 11 p.m.
The city will be announcing street closure and other updates through its Twitter handle, @CityBeautiful.