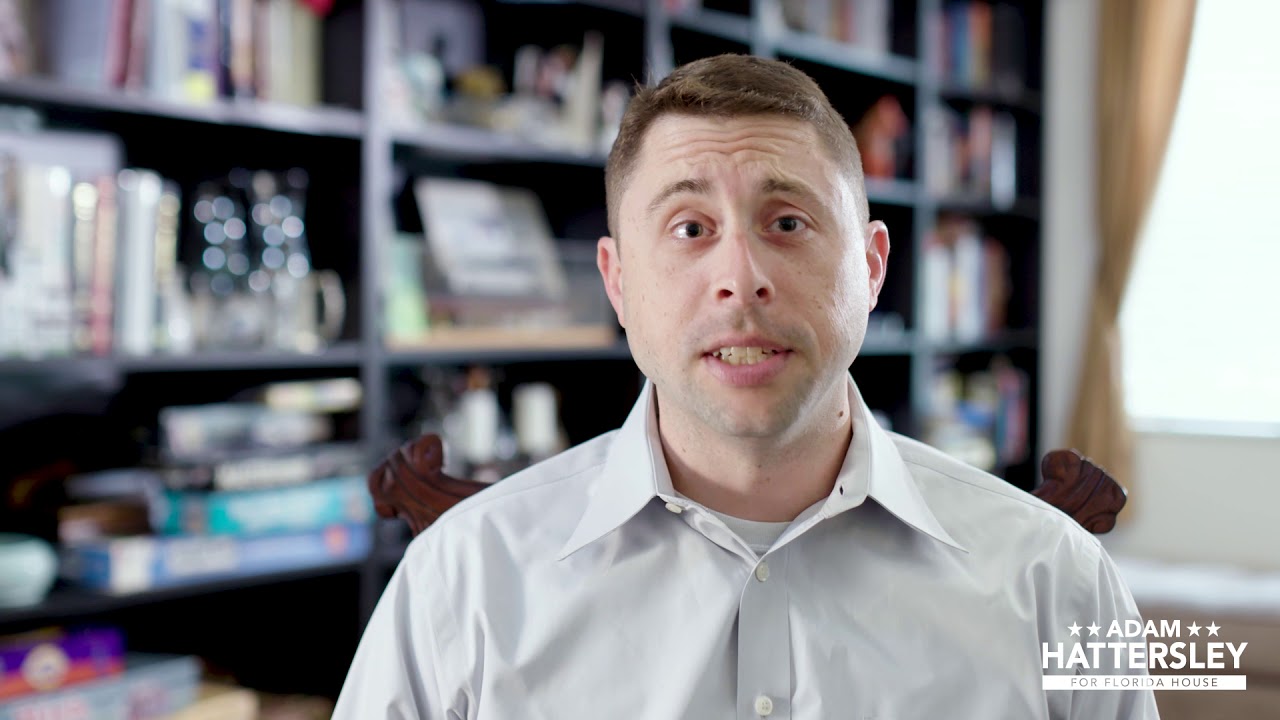 The DCCC is trying to secure its chances to topple incumbent Congressman Ross Spano.
The Democrat running against U.S. Rep. Ross Spano plans to drop out of that race to make room for a more seasoned candidate.
A top Democratic political consultant familiar with the race confirmed rumors that Andrew Learned will drop out of Florida's 15th Congressional District race and run instead for Florida House District 59. In turn, HD 59 incumbent Adam Hattersley will run for the Congressional seat.
Spano, a Republican from Dover, is one of the Democratic Congressional Campaign Committee's (DCCC) top targets nationwide as the group looks to strengthen its majority in the U.S. House of Representatives in 2020.
Spano won election in 2018 against Democrat Kristin Carlson who came to the race with strong backing from the party. The district, which includes parts of east Hillsborough County, Lakeland and Clermont, leans conservative. It hasn't had a Democratic representative since the Reagan era, and in 2016, the district went plus-10 points for President Donald Trump. Its former incumbent, Republican Dennis Ross, won his last election over a Democratic nominee by 15-points.
So with a considerably lower loss margin, Democrats think with the right resources they can topple Spano and make him a one-term Congressman.
That strategy will likely focus heavily on Spano's past blunders. During his 2018 campaign, Spano admitted he illegally accepted campaign loans from friends. The DCCC has not missed an opportunity to hammer Spano over that mistake and his votes in Congress ever since.
"Between his endless corruption scandals and his votes against lowering prescription drug costs for Floridians, Congressman Spano is incredibly vulnerable going into 2020 and has stumbled his way into becoming a top-tier Democratic pickup opportunity," said DCCC Spokesperson Avery Jaffe.
The DCCC would not confirm plans to swap candidates. Hattersley's campaign said only that they are " looking at the numbers and in the process of making a decision."
The DCCC is already planning to dump considerable resources into beating Spano. The group listed the district in its 2020 offensive strategy list.
"Over the next 21 months, we are going to execute a focused strategy to expand our majority. By recruiting the best candidates, raising the resources needed to equip them with top-notch campaigns, and drawing a clear contrast between our work to strengthen hardworking families with the Washington Republicans' agenda of blocking progress, we will build a Majority that lasts well into the future," the group wrote in January.
The group also placed Spano on its retirement watch list, arguing Congressional Republicans are facing difficult 2020 campaigns as they battle against negative national sentiments against Trump.
Spano's campaign dismissed Democratic attempts.
"Ross [Spano] is focused on serving his constituents and is confident he'll be successful no matter who runs against him," Spano spokesperson Sandi Poreda wrote in a statement responding to the Learned/Hattersley swap.
Installing Hattersley in the congressional race might be a good move for that seat. As a Democratic pick-up in 2018, Hattersley earned strong name recognition in his House District, which overlaps significantly with the Congressional District. Learned ran for the Congressional seat in 2018, but lost the primary to Carlson.
However, the political gain for Congressional Democrats might come at the detriment of Florida Democrats in the Legislature. Incumbents inherently have an advantage in elections. The District 59 race has already attracted two GOP challengers, Melissa Haskins and Michael Owens.