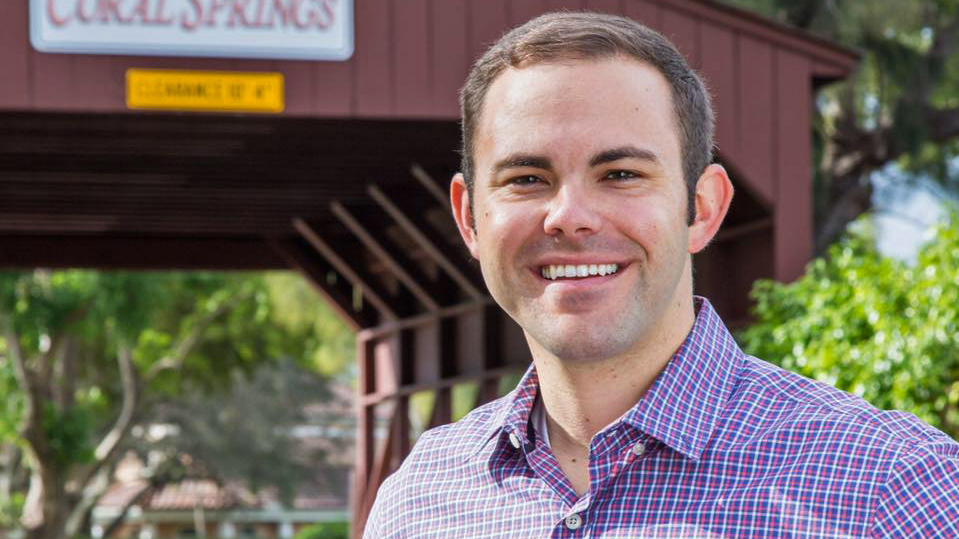 Daley was unopposed in the contest and secured the seat in February.
Dan Daley is eligible to be sworn in as the new state Representative in House District 97 following Tuesday night's election.
But no votes will be cast in the district Tuesday, as Daley – a Coral Springs city commissioner – was unopposed in the contest and secured the seat all the way back in February.
Despite securing the seat prior to the 2019 Legislative Session, Daley was not sworn in. That's because House Speaker José Oliva cited Florida law that members of the Florida House are seated on the day of their election.
HD 97 was one of multiple districts to go without representation during the most recent Session.
The seat was one of three vacated because of appointments by Gov. Ron DeSantis. The Governor chose state Rep. Jared Moskowitz to lead the state's Division of Emergency Management, leaving the HD 97 seat empty.
The same was the the case in HD 7 and HD 38, where state Reps. Halsey Beshears and Danny Burgess were also brought into the DeSantis administration.
However, both of those races were contested and will be decided by Tuesday's vote. Daley secured the HD 97 seat on Feb. 14 after no candidate decided to challenge him by the filing deadline.
But Oliva argued that de facto election shouldn't result in Daley being seated. "By operation of Florida law, an unopposed candidate is elected on the date of the general election," Oliva said back in February.
"The House has consistently followed this law," Oliva said in the statement. "As recently as 2018, five Republican candidates had no primary or general election opposition, yet were not seated until the close of the polls on the night of the general election."
Oliva's office also pointed to the 2009 special election of Mack Bernard in House District 84, where he was seated after the scheduled general election.
Daley and Florida Democrats countered with language from the Governor's Executive Order laying out the special election schedule to fill the three seats. They argue Daley should have been seated on April 9 at the latest.
That order read, "In the event that the Special Primary Election and/or Special Election need not be held as scheduled, the date of the Sepcial Election shall be scheduled for the date of the Special Primary Election."
Those primary elections were scheduled for April 9.
Daley resigned from his seat on the Coral Springs City Commission to run in HD 97. He was able to fend off all challengers after declaring for the seat in December thanks in part to strong fundraising totals and a spate of endorsements from other Democratic officials.
Parkland parent Max Schachter briefly considered a challenge to Daley, but ultimately decided against the move.
An election to replace Daley on the city commission will also be held Tuesday.