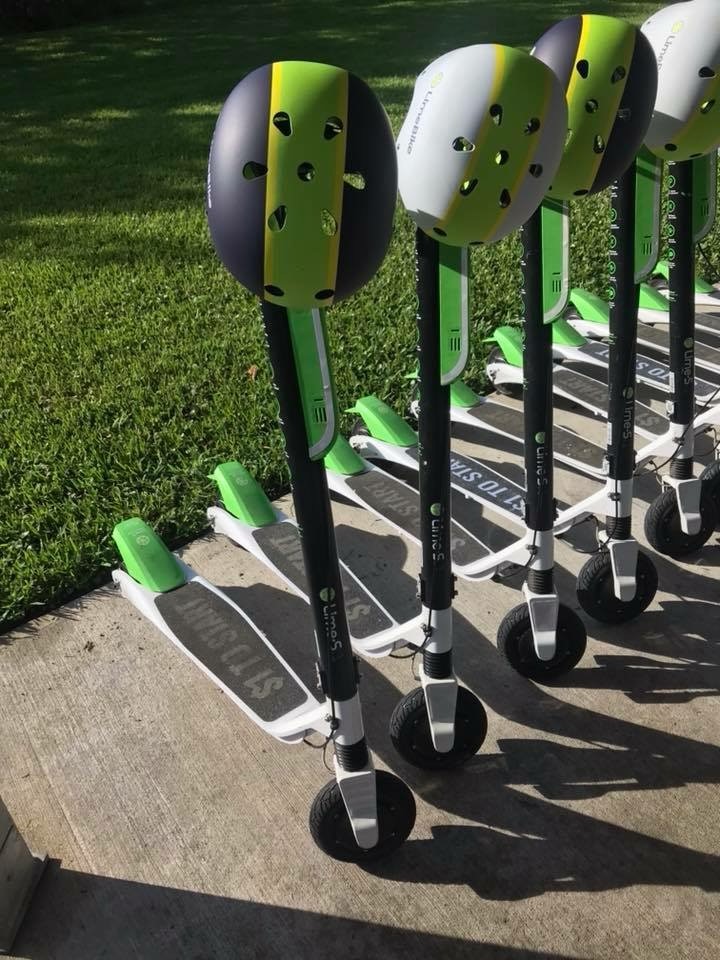 "A huge win for multi-modal transportation in Florida."
With a stroke of Gov. Ron DeSantis' pen, electric-powered scooters are now officially legal in Florida.
The Governor on Tuesday signed a bill (HB 453) into law that takes effect immediately.
Both bill sponsors are from the Tampa Bay area: Tampa Rep. Jackie Toledo sponsored the House version; St. Petersburg Sen. Jeff Brandes sponsored the Senate version.
The bill allows electric scooter companies like Uber's Jump Scooters, as well as Bird, Lime and Spin to operate anywhere in the state. But the bill leaves open further regulation at the local level.
"Governor DeSantis' signing of HB 453 is a win for micro-mobility and equitable transportation access for all," said Vivian Myrtetus, Government Affairs Manager for Lime Florida. "This legislation provides clarity to municipalities about the legality of e-scooters and we look forward to continuing to work with cities throughout the State of Florida to meet residents' demand for a reliable and affordable transportation option."
Early iterations of the bill would have blocked cities and counties from regulating the number of scooters on the road, requiring certain levels of insurance or requiring companies to provide storage facilities for the small vehicles for extreme weather events.
After complaints about attacks on home rule, those provisions were left out.
"Cities have the ultimate flexibility over how they implement these programs," Brandes said."It just says they're legal."
One of the bill's biggest changes is that it allows cities with scooter programs to allow users to operate in bike lanes rather than only allowing them on sidewalks, which was previously the case.
Brandes said the law is a huge win for multi-modal transportation in Florida.
"This is all about creating a dynamic ecosystem of transportation options," Brandes said. "Florida is a leader in shared mobility. We're a leader in autonomous vehicles and now we have a strong micro-mobility law on the books."
DeSantis' bill signing comes hot on the heels of another Brandes victory. DeSantis also signed his autonomous vehicle legislation into law that legalizes driverless cars on Florida roads.
The micro-mobility law is good news locally. Removing preemption language will allow the city of Tampa to move forward with its already underway pilot program offering scooters in downtown and Ybor City.
It also gives the city broader authority to revisit its program to allow scooter use in bike lanes, which it was previously prohibited from doing.
Despite the overall win for micro-mobility, Brandes expects there will still be some changes to the law to come.
His bill had included mandatory insurance levels similar to those required for transportation network companies like Uber and Lyft. Those provisions were struck in committee to appease concerns about home rule.
"I represent a county with a lot of different cities," Brandes said. "It's hard to imagine all of those cities having different insurance requirements."