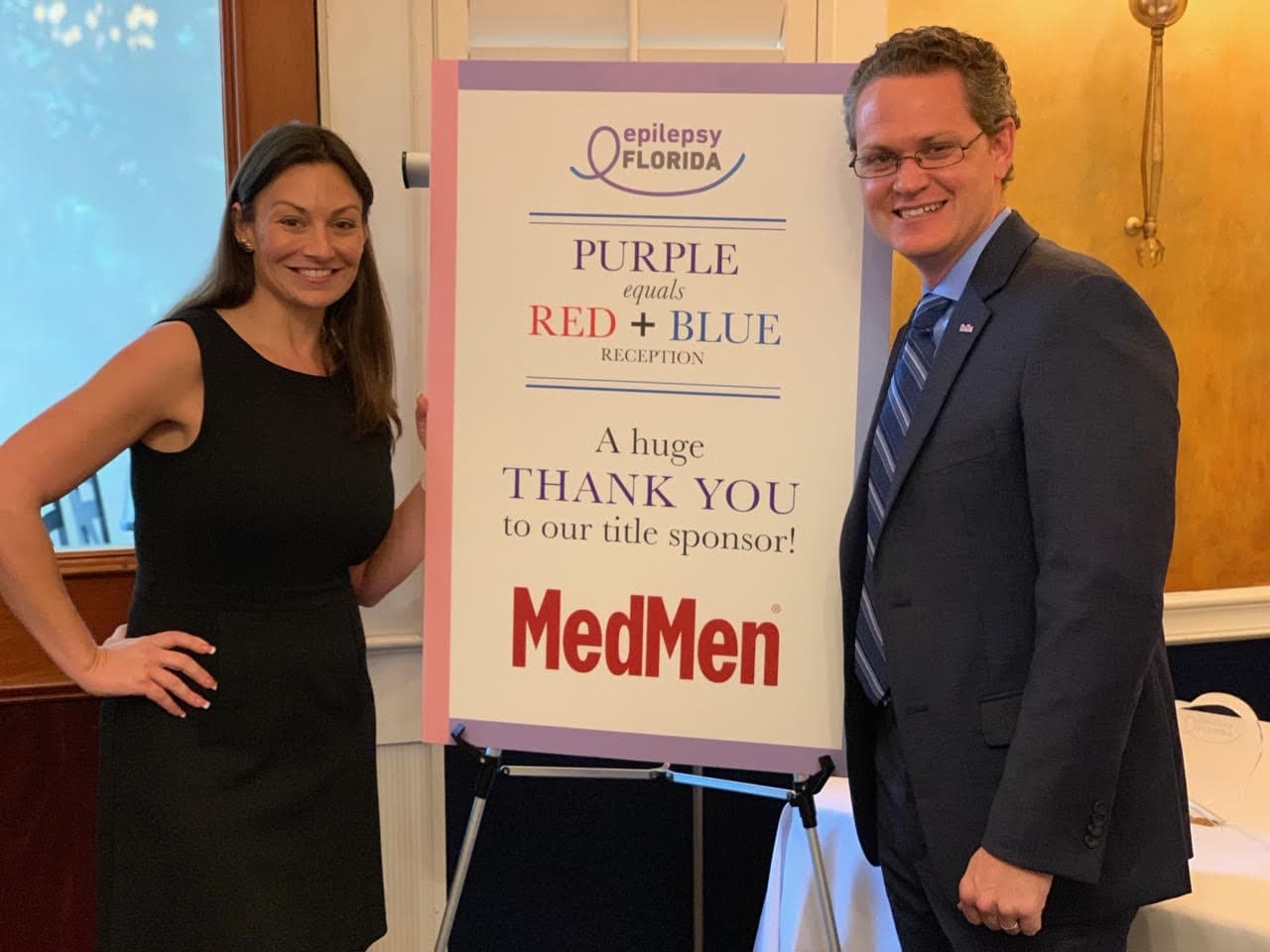 "When do you have the opportunity to get on the ground floor of an emerging market?"
Longtime Jeff Brandes adviser Nick Hansen quietly left his work in the public sector and on the campaign trail to enter the medical cannabis private sector.
Hansen joined MedMen, a cannabis dispensary chain, in late 2018 to serve as its Director of Government Affairs in the Southeastern United States.
The Los Angeles-based company currently has locations in six states, including Florida, with more expected to come online soon. They have one retail location open in West Palm Beach and a delivery service available in Orlando. The company plans to open a St. Petersburg location later this year as part of a massive expansion into the Sunshine State as the industry continues to grow.
Hansen told Florida Politics his transition from government work and campaign strategy to private sector government affairs was a natural transition.
"The pace is very similar," Hansen said. "It's like managing a presidential campaign. There are a lot of moving parts. You're growing a product; you're interfacing with elected officials."
Where it's different, he said, is that on the private side of government he's doing more lawmaker education into his industry.
"But I think I can speak to them on their level and bring an insider's perspective on how to talk to elected officials," Hansen said.
Hansen wasn't looking for a shift in career. It just, sort of, happened.
"A childhood friend of mine working with MedMen reached out to me. He said they were looking for a government affairs person and asked if I wanted to apply. I didn't really jump right away," he said. "But the more I learned about MedMen and the emerging market, I was really impressed with the professionalism, the scale at which the company wanted to grow, I realized it fit my skill set really well.
Brandes supported Hansen's move and even nudged him, Hansen said.
He compares MedMen's retail dispensaries to Apple Stores. The company's locations have a modern feel. The design is clean and sharp. Splashes of red make the interior stand out. Consultation desks include product displays and interactive tablets to explore the different options for medical cannabis treatments ranging, depending on the state, from whole flower strains varying in strength to vapor pens and tinctures.
Like other medical cannabis providers, there are options to help patients sleep, to ease pain or to reduce the symptoms of PTSD.
"When do you have the opportunity to get on the ground floor of an emerging market and in Florida, a market that's helping sick people," Hansen mused.
There was another draw for Hansen. The company's government outreach doesn't just focus on its own industry. They also advocate for policies that reform criminal justice and the racial disparities often seen in incarceration rates as well as those seeking to reduce the war on drugs.
"We're not shy on talking about the war on drugs, particularly as it affects people of color," Hansen said.
In the coming months, Hansen's work will include continuing to work with lawmakers to educate them on the benefits of medical cannabis. Florida currently limits medical cannabis use under the state's legal market to a handful of conditions. One thing it does not include is a treatment for opioid addiction.
"I think it's about learning where the rough spots are in the original bill [implementing medical cannabis,]" Hansen said. "I think lawmakers now understand that cannabis can be a real game changer for people."
But Hansen said one of his top priorities is shifting perceptions of cannabis in Florida where many people still feel like they're doing something wrong by using it, even as a state-sanctioned medical treatment.
That falls in line with part of his company's original mission.
"In California, where we started in the medical market, retail stores were really relegated to the worst parts of town. They looked like black alley places. That doesn't make you feel comfortable," Hansen said. "They really said, 'well why can't cannabis be an elevated retail experience where patients can go shop and use a product and not feel like they're being illicit?'"
That's precisely what he wants to see happen in Florida.