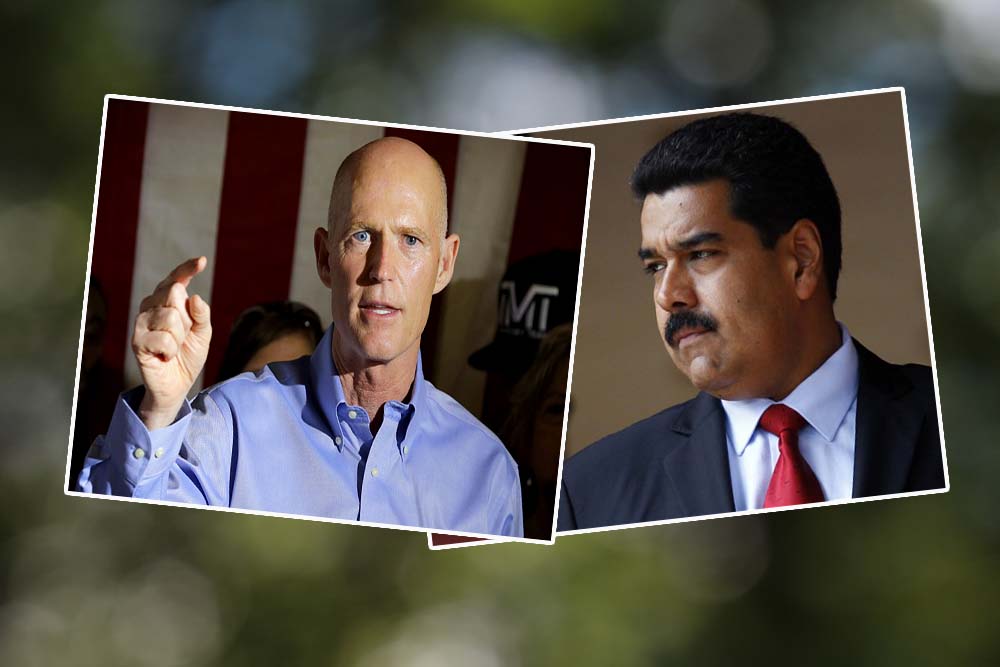 "Co-conspirators in genocide," he says.
U.S. Sen. Rick Scott has been among the most prominent advocates for American intervention in Venezuela.
Unfortunately for him, those prospects have grown dim.
Polling shows that Venezuelans see Nicolás Maduro as the real President, and that their preference is to remove him by election.
U.S. President Donald Trump, Scott's vaunted "partner in the White House," has grown weary of the mechanics of regime change, not an "easy win" after all.
And the situation with Iran dominates the headlines, with military action ongoing and impacting trade routes in a region always primed for war.
Despite these and other discouraging auguries, Scott is doubling down, evidenced by a Thursday speech to the Atlantic Council "on the genocide in Venezuela under Nicolás Maduro and Russia's continued support of Maduro's oppressive regime."
Scott said the "crisis threatens the safety and security of our allies … and eventually, the U.S.A."
"The thing that bothers me the most is just the children dying," Scott said, describing a landscape of deprivation, starvation, and pollution.
"There's clearly genocide in Venezuela right now," Scott said. "If it's not genocide, what is it then?
"Maduro is clearly starving children to death," Scott added. "In our hemisphere."
Scott said he tried every day to "push the Administration … to get people to do more to get Maduro to step aside."
Scott depicted a domino theory, where this affected other countries in the region.
"If Russia stops propping up the regime in Caracas," Scott predicted, "the dominos will fall."
"President Putin, President Xi," Scott said of Russian and Chinese leaders, are "co-conspirators in genocide."
Scott noted that Russia has sent "nuclear-capable bombers" to Venezuela, and has "expanded its military presence" in Venezuela "to create a foothold in the Western Hemisphere."
Russia and its cohort of allies (China, Iran, Cuba, and Hezbollah), Scott said, "creates a clear and present danger" to American ambitions in Latin America.
"If Russia wants to be a serious geopolitical player," Scott said that Russia needs to expedite its withdrawal from the region.
"We cannot take the possibility of using American military assets off the table," Scott added, as potentially "the next thing we can do to get Maduro to step aside."
"Russia must take heed," Scott warned.
"We're going to remember who's with us, and we're going to remember who's not with us," the Senator added.