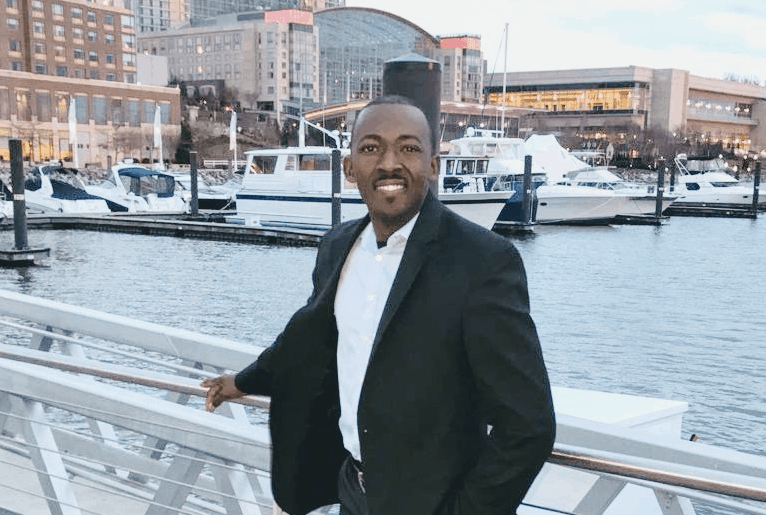 A 'conservative Democrat' running on an economic platform
Democratic U.S. Rep. Darren Soto has picked up a primary challenger in his bid for reelection in Florida's 9th Congressional District, Kissimmee financial advisor Hendrith Smith Jr.
Smith, 29, who runs Mayflower Plymouth Capital LLC, described himself as a conservative Democrat who is running on an economic platform.
Smith said he worked for a couple of years on the Merrill Lynch wealth management team, and that experience helped shape his career and perspectives.
A graduate of Bethune-Cookman University who has moved back and forth between Central Florida and the Maryland, Virginia, Washington D.C., area over the past few years, he is the author of several self-published books, The Wealth Reference Guide, Essays on Capitalism and the U.S. Economy, Essays on The Banking Industry, and a poetry anthology, The Pursuit of Happiness.
"I see myself or any Congress person facilitating the best change through economics, as opposed to emphasis on a lot of social issues," Smith said. "I prefer to focus on economics and jobs and things like that. I think Mr. Soto is not quite focused on those things the way I would be."
In CD 9, he said, the key is pursuing policies and opportunities to diversify the economy, to move away from the low-wage, single-industry tourism sector.
"The economy has to diversify, to develop other industries beyond tourism," he said. "One, it is going to bring in more dollars from a variety of different avenues. And two, our kids, our grandkids, will have more options available when they're graduating from college or high school, to pursue a variety of career paths locally."
He said he has some campaign experience, serving as campaign director on the congressional run of Lisa Ransom, who ran an aborted campaign in Maryland's 4th Congressional District in 2015.
"I really learned a lot from the experience," Smith said.
The 2020 election for CD 9 also has drawn two Republicans, Army veteran Bill Olson of Davenport and banker Sergio Ortiz of Kissimmee, plus an independent candidate, Anthony Davila.
CD 9 covers southern Orange County, Osceola County, and northeastern Polk County. Soto was first elected in 2016 and reelected last fall.
Smith also is a singer and song writer, offering his own style of a cappella folk blues. He posts his music on SoundCloud.com.
Soto also is a singer and song writer, leading his own folk-rock band, the Orange Creek Riders.
"Maybe there's room for collaboration," Smith quipped.