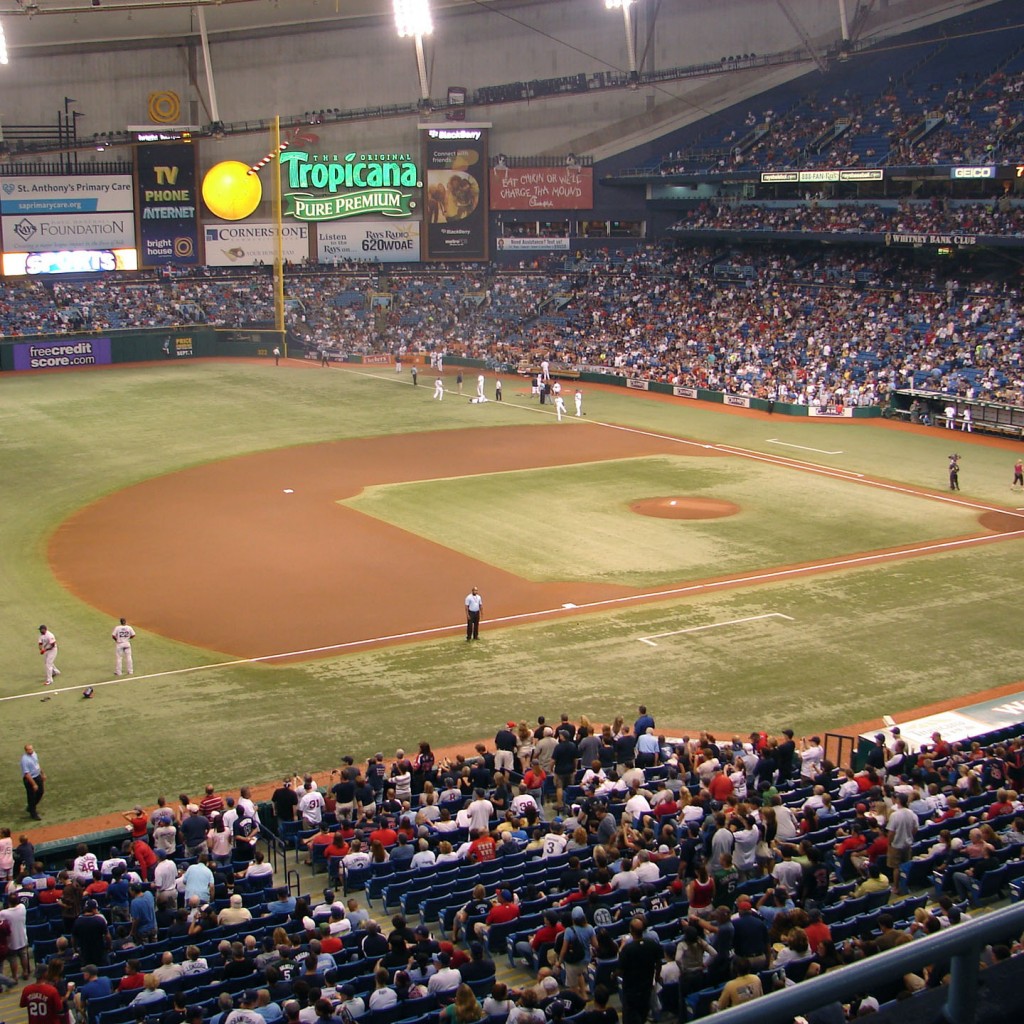 "I think the initial reaction is going to be, oh my God, that's crazy."
St. Petersburg City Council discussions about sharing the Tampa Bay Rays with Montreal will likely begin within the next three months, according to Council Chair Charlie Gerdes.
The Tampa Bay Times reported Thursday Major League Baseball gave the OK to the Rays to begin exploring the possibility of splitting home games between the team's existing home in St. Petersburg at Tropicana Field and Montreal.
But the Rays need a lot more than MLB's blessing.
"Since the Memorandum of Understanding (MOU) that allowed them to look in Tampa expired, they're not allowed to talk to anyone else," Gerdes said. "So if they want to explore looking at Montreal or anywhere else, there will have to be another MOU to give them another window to explore this business opportunity."
That would mean St. Petersburg Mayor Rick Kriseman would first have to negotiate a new deal with the Rays. That deal, if one is even reached, would then be subject to City Council approval.
"I think the process of considering it, talking about it, can start pretty quickly," Gerdes said. "But the way it worked last time was, I was the first one to bring it up when Bill Foster was Mayor and it got defeated 4-4 and then Kriseman came in and he tried to make a deal. So there's a lot."
There's a lot to consider. The Tampa Bay Rays have long been itching for a new stadium in hopes of increasing their consistently bottom of the barrel home game attendance. Attempts to get a stadium deal in Ybor City fizzled for lack of funding options and the team has been lackluster about staying in St. Pete.
If they were to split home games between St. Pete and Montreal, it could further degrade the already low public appetite for a taxpayer subsidized stadium.
"I think the initial reaction is going to be, oh my God, that's crazy and why should we build a stadium for half the games," Gerdes said. "But when you take a deep breath and are receptive to hearing the reasons, it makes sense."
Gerdes said a split-season arrangement with the Rays could mean a cheaper stadium.
"The stadium could be smaller and it wouldn't necessarily have to have a roof on it because Montreal is cold in April and May. St. Petersburg is hot in July in August. So if you split up the games by the comfort calendar, maybe you don't have to put a roof on it. That saves a lot of money," Gerdes said.
"The other piece the equation is do the Rays keep their development rights and if they do keep their development rights then maybe the Rays contribution to a new stadium would be expected to be higher in terms of their participation," he added.
There are other questions, too. Like, what would the Rays be called? Would they still be the Tampa Bay Rays if they played half their home games in another country? And how would they split the games. Would it be split between the first half of the season and second half of the season? Which city would host playoff games?
"Those are the hard baseball questions," Gerdes said.
Kriseman has not responded to the news yet. He's giving a press conference at the St. Pete Police Headquarters near downtown at 4 p.m. Thursday to answer questions.