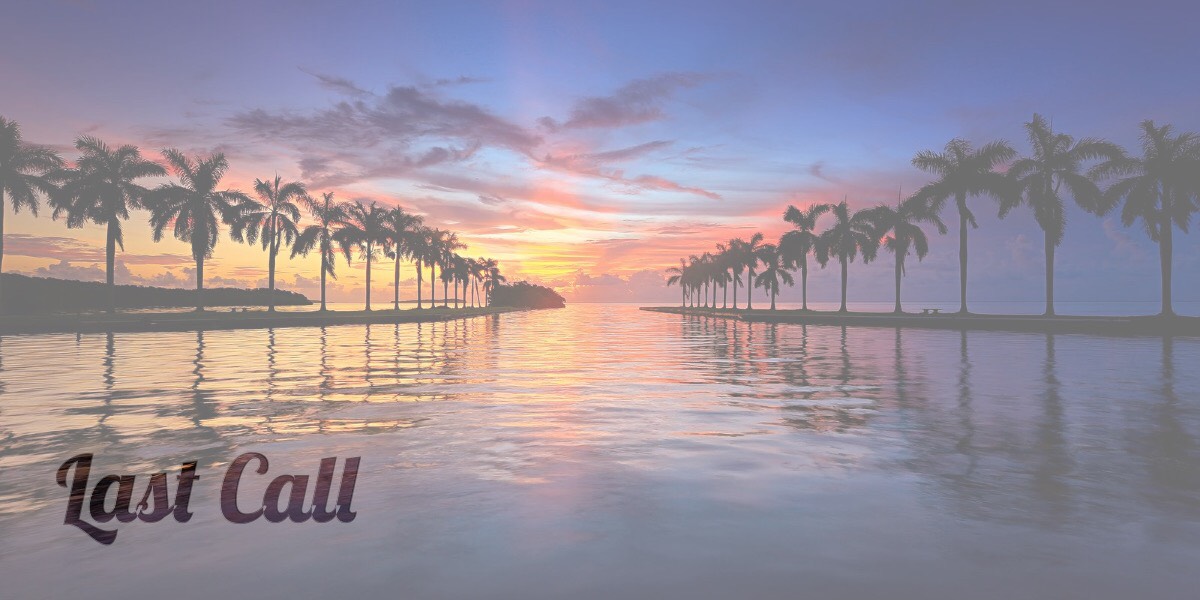 A digest of the day's politics and policy while the bartender refreshes your drink.
Last Call — A prime-time read of what's going down in Florida politics.
First Shot
Beth Matuga has worked in politics for more than two decades, advising numerous campaigns and advocacy organizations, including Project New Florida and the League of Women Voters. Before working with the Florida Democratic Party, she worked for past north Florida Congressman Allen Boyd, and on Gwen Graham's then-nascent gubernatorial campaign.
More recently, she worked for passage of 2018's Amendment 2, which continues the 10 percent cap on property tax assessment increases on non-homesteaded properties. The measure passed with a commanding 66 percent approval of voters.
Below are excerpts from a recent "He Said, She Said' podcast interview, where Florida Politics publisher Peter Schorsch and wife Michelle Todd Schorsch talked to Matuga at the Florida Democrats' annual "Leadership Blue" convention in Orlando. If you're interested in hearing more, catch the full episode online here or download for later via Apple Podcast. (As usual, comments have been edited for clarity and brevity.)
On becoming a veteran operative: "I've been at this now for 20 years; the year 2000 was my first legislative session. I have been doing this for a very long time for Democrats. I've seen the good, the bad and the ugly — and the very, very ugly. I have always tried to approach this as a long-term goal, getting Democrats just a little bit more power … We didn't get into this fix overnight, and we're not going to get out of it overnight. So I have always kind of tried to play the long game here."
On her most memorable political experience: "In 2012 I was working on a little bit of an odd campaign. It was for the merit retention of three state Supreme Court justices who have since left the bench. Of course, the merit retention system was created by Gov. (Reubin) Askew, one of my personal heroes … and the father of the merit retention system among the many governmental reforms that he enacted during his tenure. I was raising money for the justices and I thought to myself, wouldn't it be amazing if the father of the merit retention system who lives right here in Tallahassee would come to an event and support this retention (campaign)?
"I called him and I reintroduced myself, and he said, 'well, you know, I normally do not do political events and I certainly don't do fundraisers.' And I thought, hmm, this is going to be a 'no.' … He called back a few days later and he said, 'I want to be on the host committee' … And that man drove over in a little old station wagon from, you know, the mid-1970s, had the wood panels on it and everything; he could barely see above the steering wheel, but he walked into that fundraiser and stole the show."
On her oddest experience with a candidate: "I was working on a race where we were doing a photo shoot for the candidate and we took these beautiful photos by a very qualified photographer. And when all the photos came back, the print materials were shown to the candidate for approval. And the candidate said that that's not where her mole was on her face. I have an email thread with this person, 'I didn't move your mole. Like, that is not a thing that I do. I don't decide that people's moles should be in different spots on their face.' I literally had to argue with the candidate, 'no, legitimately, go look in a mirror. That's where your mole is.'"
Evening Reads
"Marco Rubio sounds alarm on U.S. business investing: 'The stock market is not the economy'" via Rob Wile of the Miami Herald
"Matt Gaetz: 'I am no cheerleader for war with Iran'" via Tess Bonn of The Hill
"NBC networks to host special coverage from Miami during debate week" via Ryan Nicol of Florida Politics
"Poll: Florida voters support minimum wage hike, split on requiring fees for felon voting" via Emily Mahoney of the Times/Herald
"Q-Poll: Floridians high on getting high" via Dara Kam of the News Service of Florida
"Reneging on term limits pledge, Ted Yoho endorses Donald Trump for reelection" via A.G. Gancarski of Florida Politics
"Another sex abuse allegation at Homestead shelter" via Ana Ceballos of News Service of Florida
"Progress Florida grades Florida lawmakers' 2019 votes" via Mitch Perry of Florida Phoenix
"Why Riviera Beach agreed to pay a $600,000 ransom payment to regain data access … and will it work?" via Tony Doris of the Palm Beach Post
"Rays to explore splitting home games with Montreal" via Marc Tompkin of the Tampa Bay Times
Quote of the Day
"Whiskey." — 2020 Democratic presidential candidate and New York U.S. Sen. Kirsten Gillibrand, when asked her favorite "comfort food."
Bill Day's Latest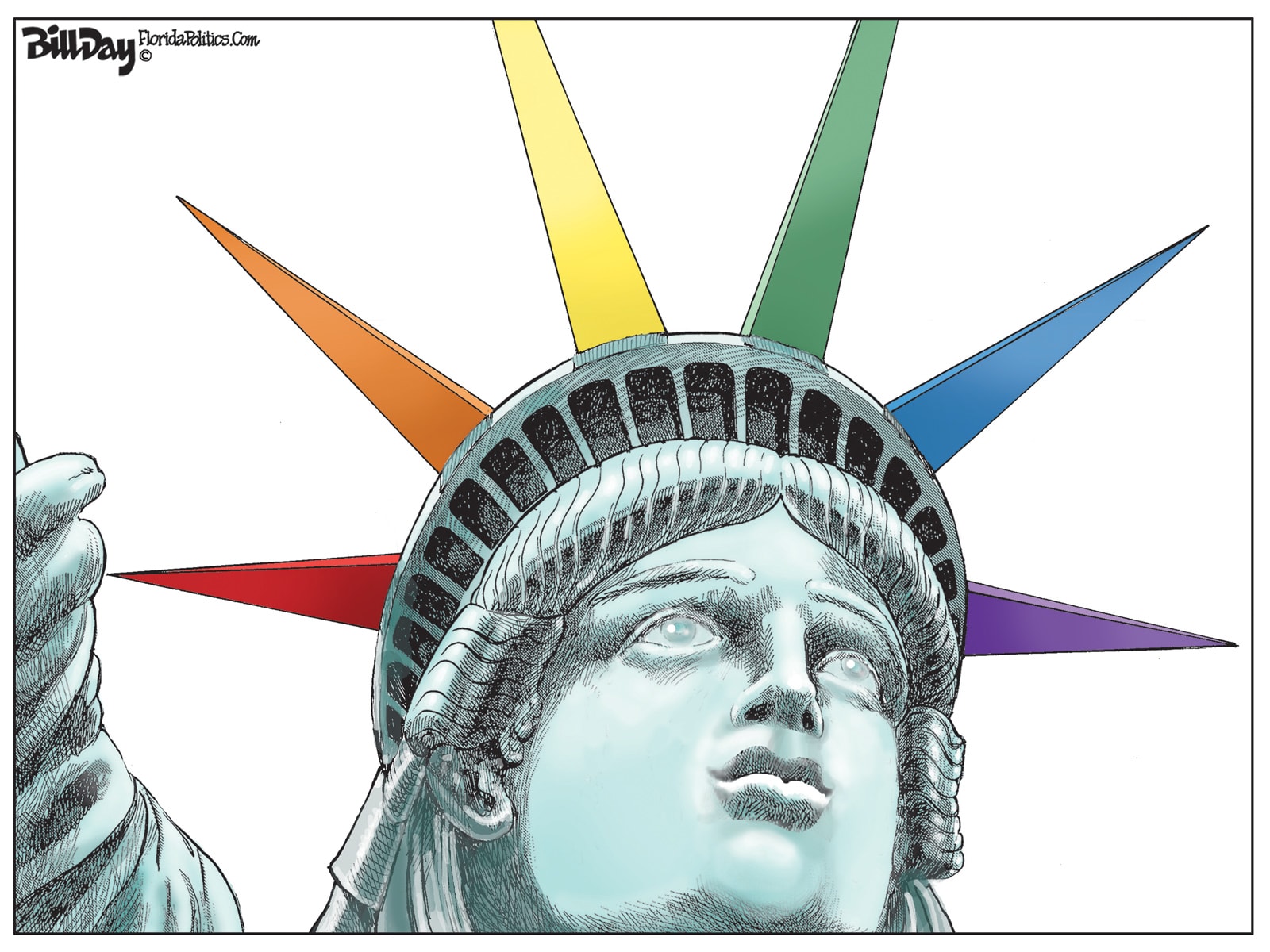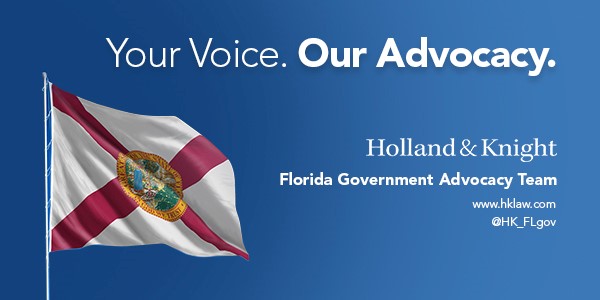 Breakthrough Insights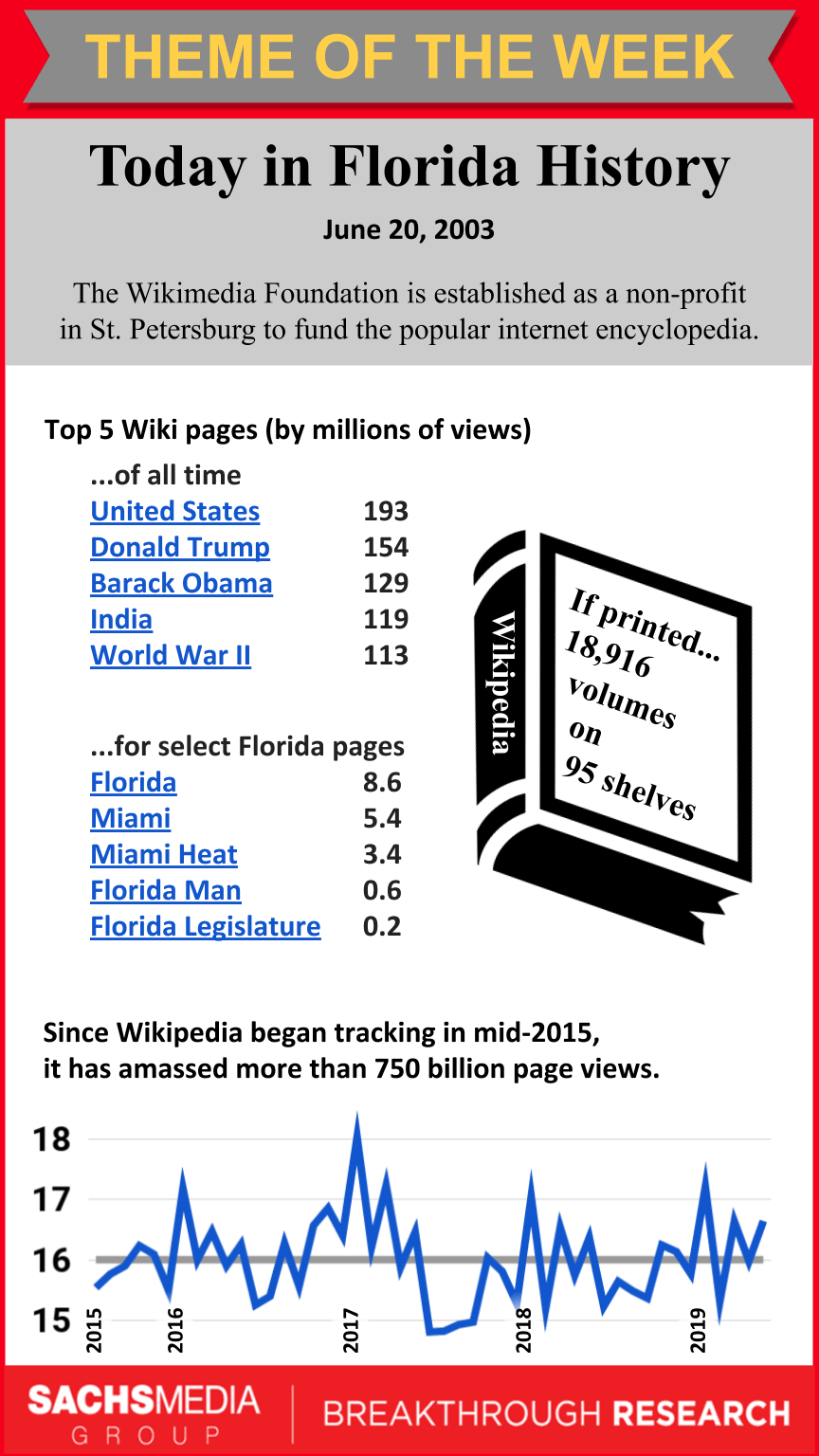 Wake Up Early?
The Florida Housing Finance Corp. Board of Directors will meet at 8:30 a.m., Hyatt Regency Jacksonville, 225 East Coastline Dr., Jacksonville.
The Florida Department of Agriculture and Consumer Services will hold a workshop in Hillsborough County as it prepares to carry out a new law that would lead to the agency administering a hemp program. That's at 9 a.m., Florida State Fairgrounds, Florida Center, 4800 U.S. 301 North, Tampa.
The Florida Department of Economic Opportunity will release May unemployment numbers at 10 a.m.
Sen. Rick Scott will highlight the U.S. Department of Transportation's $60 million investment to raise the unbridged sections of the Tamiami Trail. That's at 10:30 a.m., Everglades Safari Park, 26700 SW 8th Street, Miami.
Agriculture Commissioner Nikki Fried is slated to speak to the Tampa Tiger Bay Club. That's at noon, Chester H. Ferguson Law Center, 1610 North Tampa St., Tampa.