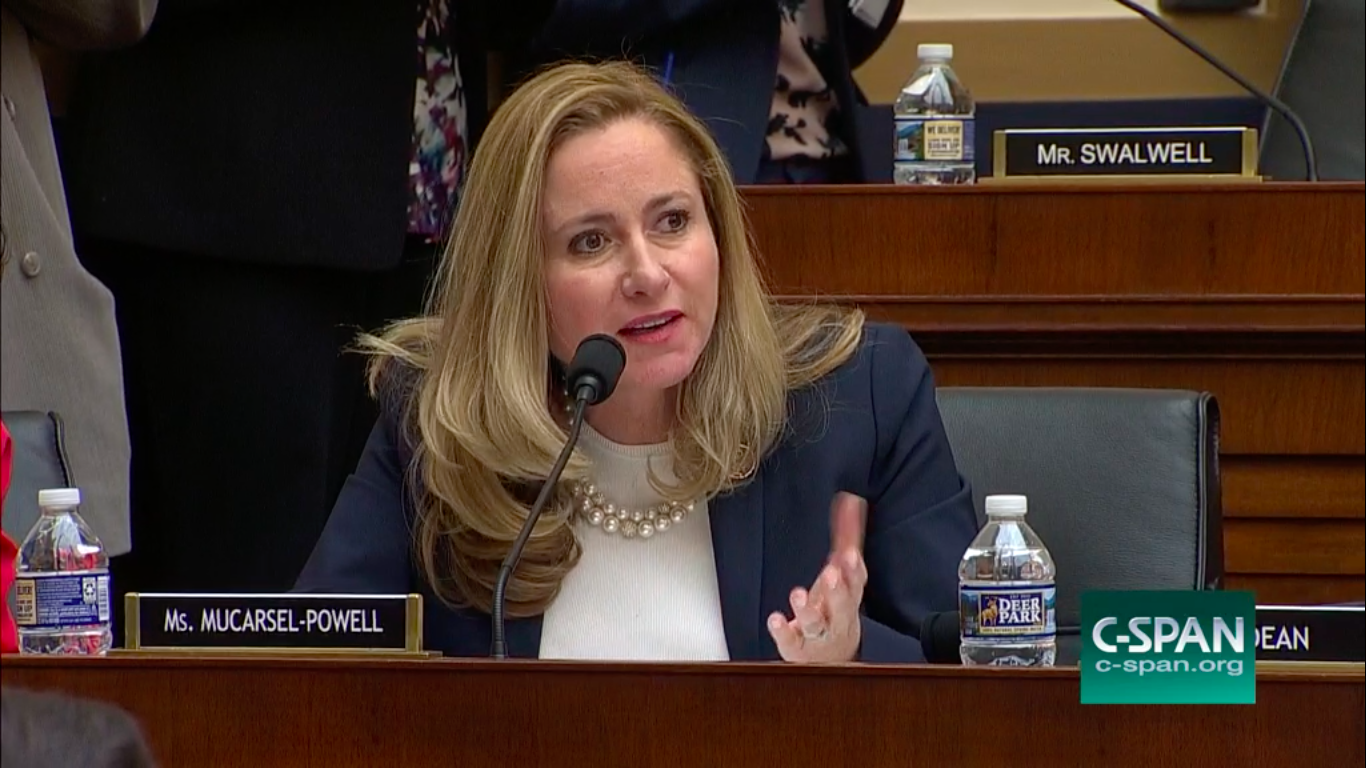 "I have not come to this decision easily."
U.S. Rep. Debbie Mucarsel-Powell has joined more than 70 of her Democratic colleagues in requesting the U.S. House begin an impeachment inquiry into President Donald Trump.
"This President has engaged in behavior that we have not seen, nor would we have allowed, from the other 44 men who have occupied that office," Mucarsel-Powell said in a Friday statement.
"This is why I support opening an impeachment inquiry into the President. I have not come to this decision easily.
"After talking with the people of Florida's 26th congressional district, I know that while many will agree with my decision, some will disagree. Ultimately, I believe my duty to uphold the Constitution has no political allegiance."
According to CNN, Mucarsel-Powell becomes the second member of the Florida to publicly call for an impeachment inquiry into the President. She follows U.S. Rep. Val Demings of Orlando.
In her statement, Mucarsel-Powell said that she did not run in 2018 with a focus on impeaching Trump, who took office following the 2016 election.
"I ran to lower health care costs, protect our communities from gun violence, and preserve our environment," Mucarsel-Powell said.
But she argued the findings of the report produced by Special Counsel Robert Mueller, and Trump's subsequent actions, have formed a basis for the House to investigate taking action to remove the President.
"I have spent countless hours reading Special Counsel Robert Mueller's report, analyzing the evidence on which the report is based, and listening to the testimony of constitutional experts, prosecutors, and some of the report's key players," Mucarsel-Powell said.
"Mueller's report recounts ten clear and unmistakable attempts by the President to attack the rule of law and obstruct the fair administration of justice.
"There is an undeniable pattern in the President's actions that reveals his willingness to lie to the American people, his willingness to place his own interests above those of our democracy, and his willingness to break the law for his personal gain."
The National Republican Congressional Committee (NRCC) is already pouncing on Mucarsel-Powell's statement pushing for an impeachment inquiry.
"Debbie Mucarsel-Powell's hatred of President Trump is impacting her ability to help her constituents," said NRCC Spokeswoman Camille Gallo.
"The voters of FL-26 deserve someone who is going to fight for them — not someone like Debbie who will cave to her socialist Democrat colleagues whenever they ask."
Mucarsel-Powell's District 26 was held by a Republican prior to her taking the seat in 2018.
The Democratic Congressional Campaign Committee (DCCC) has also placed Mucarsel-Powell on its list of potentially vulnerable House members ahead of the 2020 election, given the district's previous willingness to elect Republicans.
That could allow Republican groups to push hard to take the seat back in 2020. The NRCC is already signaling Mucarsel-Powell's calls for an impeachment inquiry will be a focal point of that effort.
Should the House move forward with a vote on impeachment, and should that vote succeed, Trump would then need to be removed by a two-thirds vote in the Republican-controlled Senate. That would require 20 Republicans voting to oust Trump.