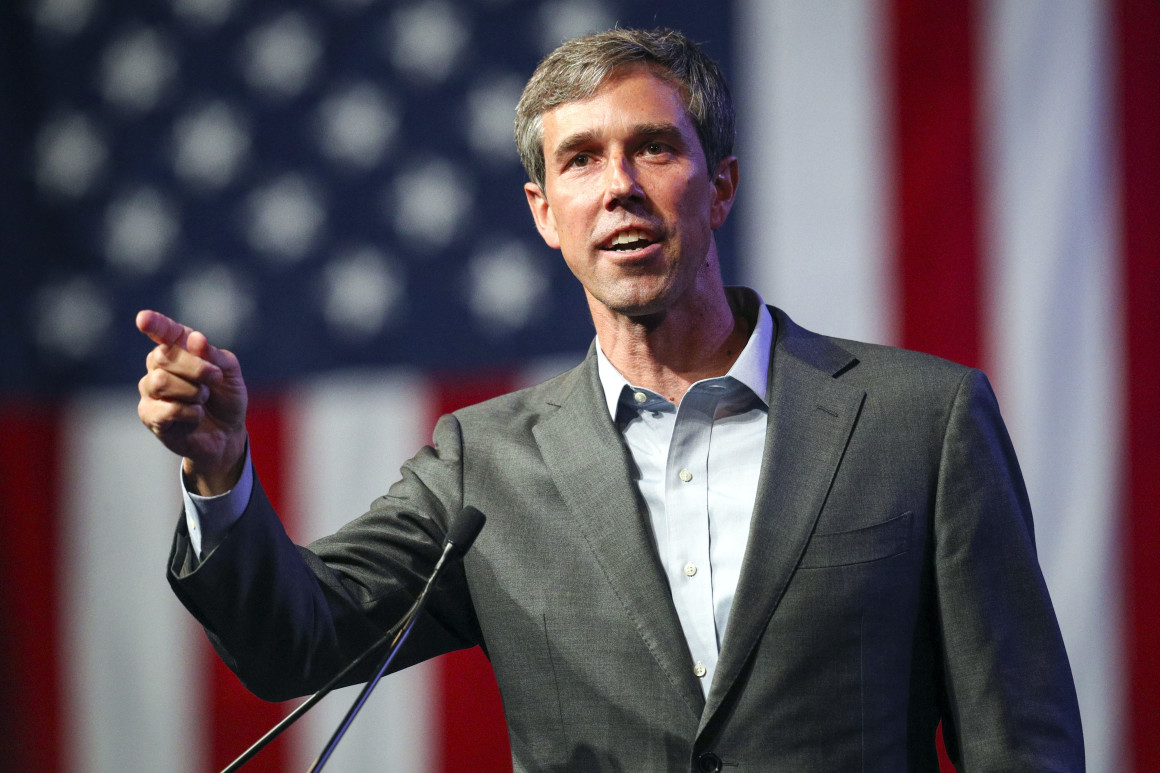 The 2020 presidential candidate is making his first trip to the Big Guava.
Beto O'Rourke will be in Tampa on Monday to meet with Florida veterans. He'll follow that up with a Thursday visit to the migrant detention center in Homestead.
The 2020 presidential candidate Rolling Stone once called Ted Cruz's "punk-rock problem" will be at Brew Bus holding a roundtable to address veterans concerns in the Sunshine State.
His office told WFLA News Channel 8 that O'Rourke wants to learn about the unique challenges that face veterans, their families and advocates.
O'Rourke's civil disobedience propelled him into the limelight when, as a little-known member of the House in Texas, he live-streamed a 25-hour sit-in to advocate for gun control, after then-Speaker, Paul Ryan, ordered C-SPAN stop broadcasting.
However, it was his awe-inspiring campaign against Cruz that made O'Rourke a household name and an important contender in the 2020 presidential race. The country watched with anticipation as O'Rourke ran the closest Senate campaign that Texas has seen in 40 years but ultimately lost to the incumbent opponent, Cruz.
Now, O'Rourke is trying again, launching a new campaign for an even more high-profile seat, President of the United States.
On Monday, O'Rourke will make his first official visit to Tampa as a 2020 candidate, seeking insight from veterans and their families. The roundtable will take place at the Brew Bus Brewing establishment on North Florida Avenue at 10 am.
O'Rourke, who joined the presidential race in March via a video statement on Twitter, will go up against 24 Democratic opponents for the nomination, including forerunners Joe Biden and Bernie Sanders, and other prominent hopefuls like Elizabeth Warren, Kamala Harris and Pete Buttigieg.
O'Rourke's official website doesn't offer much additional insight as to the candidate's views on veteran's issues, but O'Rourke served on the Committee for Veteran's Affairs during his time in the House of Representatives, where he cosponsored 13 bills in the 2017 – 18 congressional year.
After his stop in Tampa, O'Rourke will head to South Florida ahead of the debates to participate in an AFT Votes Town Hall in Miami.
He will be joining an existing roster of speakers that includes AFT President, Randi Weingarten, Florida Education Association President, Fed Ingram, United Teachers of Dade President, Karla Hernandez-Mats, and other educators connecting to address student issues like public education, health care and economic concerns.
Tuesday's event is by RSVP only and will take place at the Cagni Park Gymnasium at North Miami Middle School at 4:30 pm.
And on Thursday, O'Rourke will become the first 2020 Democratic presidential candidate to visit the Homestead detention center.
According to his campaign schedule, O'Rourke will attempt to visit the center at 10:30 a.m. It's unclear whether he'll be allowed to enter the facility, as lawmakers have been denied access on multiple occasions.