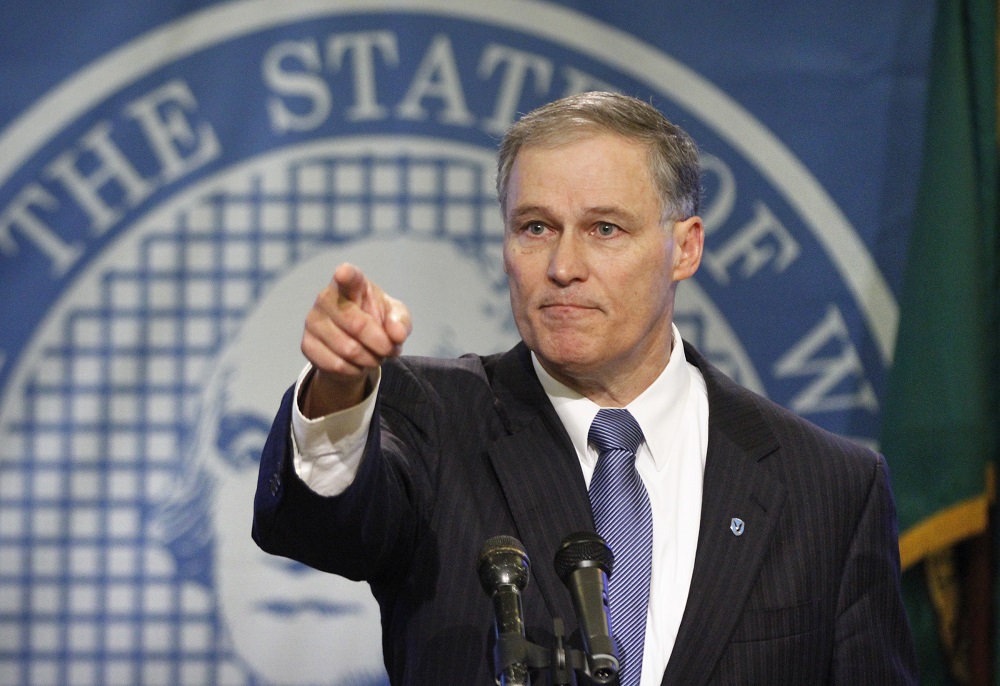 Inslee has made climate change a centerpiece of his presidential campaign.
Washington Gov. Jay Inslee, one of the 25 Democrats (and counting) running for the 2020 presidential nomination, is set to make a "major policy announcement" Monday morning at Everglades Holiday Park.
That's according to a release sent out from Inslee's campaign.
Inslee, who has made climate change a centerpiece of his presidential campaign, will be joined by South Florida environmental advocate Matthew Schwartz and KC Golden, a policy analyst at Climate Solutions.
The campaign release mentions a recent court decision allowing Kanter Real Estate to begin oil drilling in the Everglades in a 150-mile area between Miami and Fort Myers.
Inslee says he'll participate in an airboat tour of Everglades Holiday Park prior Monday morning. His announcement is slated to take place at 11 a.m.
The Washington Governor has struggled to make much of a mark in polling of the 2020 presidential race. He was, however, one of the 20 presidential candidates who qualified for the first debate of the primary cycle.
Inslee's Monday visit to South Florida comes just days before that first debate, to be spread over the course of two nights. Inslee will be among 10 candidates debating the night of Wednesday, June 26. Another set of 10 candidates will debate the following night, June 27.
Those debate will take place at the Adrienne Arsht Center in Miami.