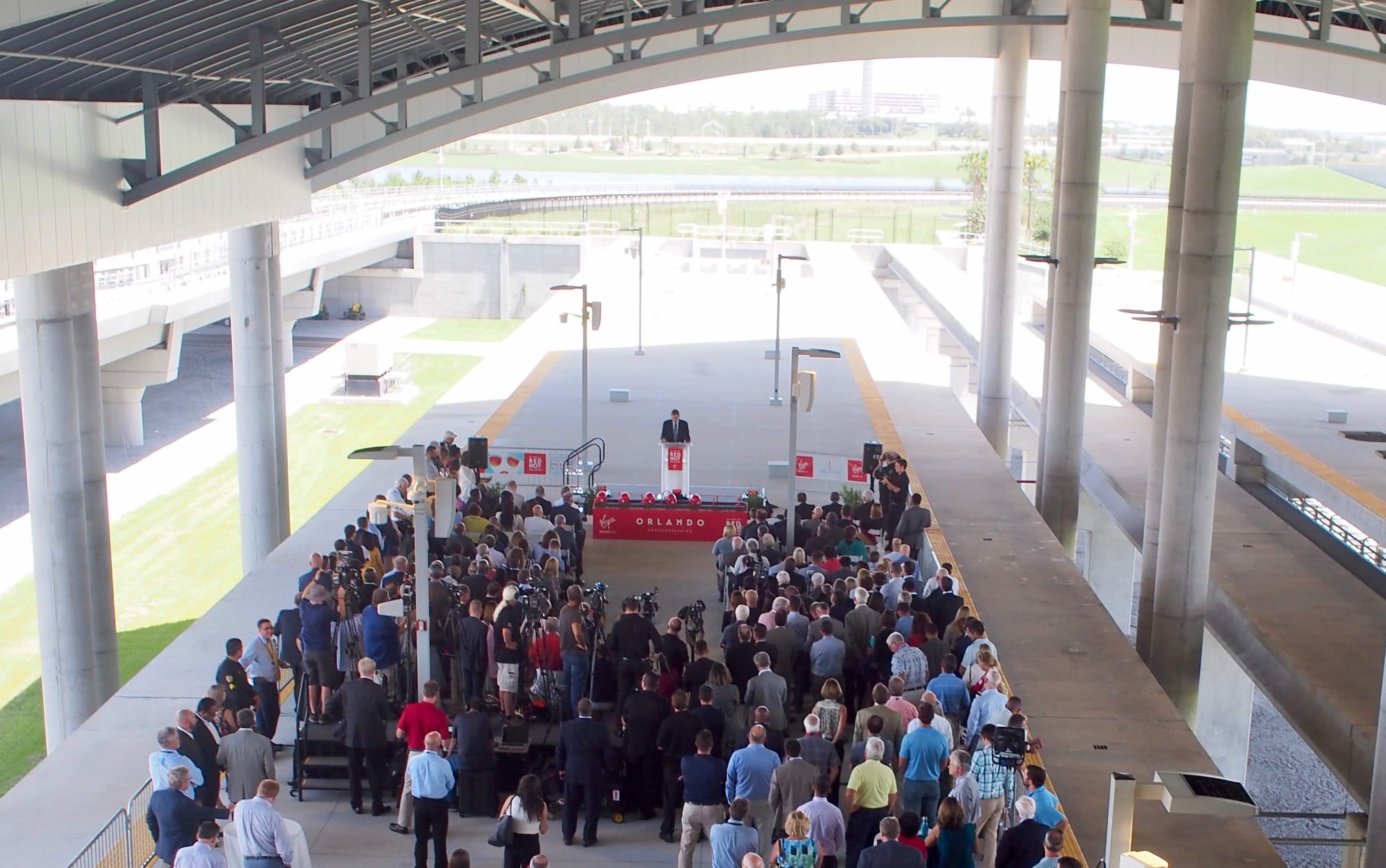 "This is the reinvention of passenger rail in America," Goddard declared.
Sometimes, leaps of faith pay off.
To that end, on Monday leaders of Virgin Trains USA and Central Florida celebrated the groundbreaking that will lead to a $2 billion private, high-speed passenger train service between South Florida and Orlando and an anchor tenant for Orlando's newly built $200 million train station.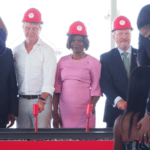 "Construction of high-speed rail between West Palm Beach and Orlando is finally underway," declared Virgin Trains USA President Patrick Goddard.
The train service, expected to begin in late 2021 or early 2022, would link Virgin Trains' current private passenger rail service between Miami, Fort Lauderdale and West Palm Beach with Orlando, connecting the state's two biggest tourism destinations with trains capable of going 110 miles per hour between West Palm Beach and Cocoa, and up to 125 mph between Cocoa and the Orlando International Airport.
Beyond that, Virgin Trains already is planning the next leg — Orlando to Tampa. And the train company's parent, Fortress Investment Group, already is envisioning or working on similar trains connecting Las Vegas and southern California, Charlotte, N.C., and Atlanta, and Houston and Dallas.
"This is the reinvention of passenger rail in America," Goddard declared.
Not long ago, it was a couple of dreams that might not happen, but went forward anyway.
Fortress Investment Group co-founder Wes Edens acknowledged that in 2008, when he and others first began envisioning the line to bring European-style train service to the United States and to Florida, it faced tremendous skepticism. By 2014 though, the first round of financing was in place and work began on the South Florida line, which opened in early 2017.
But the Orlando line faced tremendous opposition that dragged out in five years of litigation and legislative battles.
Jeff Fuqua, former chair of the Greater Orlando Aviation Authority, talked privately in the back about how the board started planning for a train station at Orlando International Airport 15 or 20 years ago, and got those plans approved before he left the board in 2010. But that was for another train, the old high-speed rail project that then-Gov. Rick Scott canceled in 2011.
The $211 million train station went up anyway, completed in 2017.
"Frankly, I was a little skeptical; I never thought you'd really get a train in here," an observer told Fuqua.
"Yeah, me too," he replied.
Now he, Edens, and others are looking toward the future, where they hope millions of travelers will decide South Florida and Orlando are too far apart to drive and too close to fly, and that train service is just the ticket.
"There's probably no better place in America you can do that," he said, than the South Florida-to-Orlando route.
Once all the litigation was cleared, Virgin Trains sold $1.75 billion in private activity bonds in April, with approvals from the U.S. Federal Railroad Administration and the Florida Finance Development Corp., to help pay for construction of the 170-mile line, which will double-track and upgrade the existing railroad from West Palm Beach to Cocoa, and build all new tracks from there to the Orlando International Airport.
Overall, the company has said it is investing $4 billion in the Florida projects.
For Orlando Mayor Buddy Dyer, who was on the GOAA board the entire time it was planning and approving the train station at Orlando International Airport, Monday's "red spike" ceremony at that station provided vindication for vision and long-term planning.