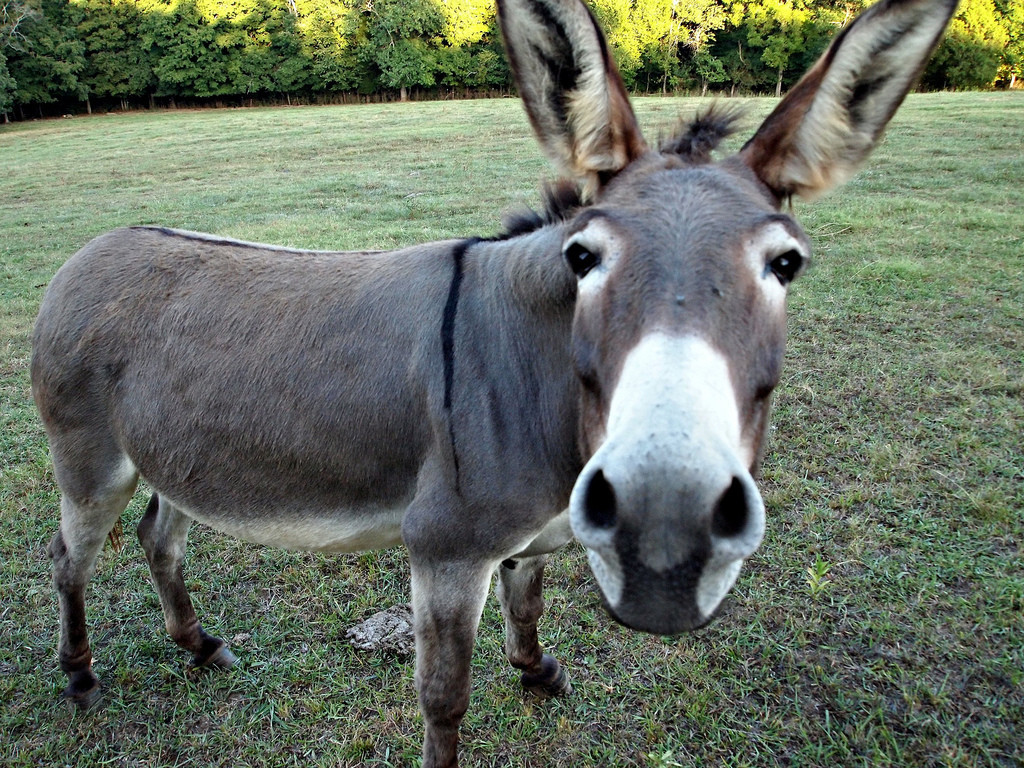 Things they might not get a chance to mention...
First glance would suggest that the Thursday night episode of this week's Democratic Presidential Debate is the one to catch, with a larger portion of the big-name candidates, headlined by former Vice President Joe Biden and progressive lion U.S. Sen. Bernie Sanders.
But the debates Wednesday and Thursday nights on NBC and its affiliated networks will not be just about Biden, Sanders, and the other well-known candidates such as former U.S. Rep. Beto O'Rourke and U.S. Sen. Elizabeth Warren on Wednesday and U.S. Sen. Kamala Harris and South Bend, Ind., Mayor Pete Buttigieg on Thursday.
This could be the potential coming out parties for several second- and third-tier candidates who have distinctive backgrounds, records and ideas yet almost no name or face recognition outside their home states.
Will U.S. Sen. Amy Klobuchar of Minnesota impress with her renowned intellect?
Will U.S. Rep. Tulsi Gabbard of Hawaii charm with her commitment?
Can Washington Gov. Jay Inslee grab attention with his climate change crusade, or U.S. Rep. Eric Swalwell with his gun control crusade?
Might former U.S. Rep. John Delaney of Maryland convince Democrats his business background makes dollars and sense?
Wednesday night at 9 p.m. the first 10 candidates taking the stage at Miami's Adrienne Arsht Center: Warren of Massachusetts, O'Rourke of Texas; Gabbard, Klobuchar, Inslee, Delaney, U.S. Sen. Cory Booker of New Jersey, former Housing and Urban Development Secretary Julián Castro of Texas, New York City Mayor Bill de Blasio, and U.S. Rep. Tim Ryan of Ohio.
On Thursday at 9 p.m., it'll be Biden of Delaware, Sanders of Vermont, Harris of California, Swalwell, Buttigieg, U.S. Sen. Michael Bennet of Colorado, U.S. Sen. Kirsten Gillibrand of New York, former Colorado Gov. John Hickenlooper, author and self-help expert Marianne Williamson of California, and entrepreneur Andrew Yang of California.
The Democratic National Committee used various rules to limit the debate to those 20, leaving out others, including Montana Gov. Steve Bullock, U.S. Rep. Seth Moulton of Massachusetts, Miramar Mayor Wayne Messam, and former U.S. Sen. Mike Gravel of Alaska.
The 20 who made the cut will have two hours each night to talk about the issues. Here are 50 things they might not mention, but you might want to know:
Florida connections: None of the 20 Democratic candidates debating in Miami this week has any significant background in Florida. The Sunshine State lost its chance at a Favorite Son when Messam missed the cut.
Military veterans: Buttigieg served as an intelligence officer in the United States Navy Reserve, and served in Afghanistan in 2014. Gabbard served in a field medical unit of the Hawaii Army National Guard and was deployed to Kuwait from 2008 to 2009.
Notable business careers: Delaney, Hickenlooper, Yang, and Williamson.
Former prosecutors: Inslee, Klobuchar, Harris, and Swalwell.
Former teacher: Warren. Former school board member: de Blasio. Former schools superintendent: Bennet.
Served as a mayor: Booker, Castro, de Blasio, Buttigieg, and Sanders.
Rhodes Scholars: Buttigieg and Booker.
Advocate of marijuana legalization: Pretty much all, though it was Booker who introduced SB 597 to legalize it federally, and Hickenlooper and Inslee saw their states legalize it.
Wrote four New York Times #1 best sellers on spirituality: Williamson.
Youngest: Buttigieg, 37; Gabbard, 38 years, three months; Swalwell, 38 years, eight months.
Oldest: Sanders, 78; Biden, 77; Warren, 70.
Richest: Delaney, with a net worth estimated at $93 million; Williamson, O'Rourke, Warren, Hickenlooper, Sanders, and Yang each have been reported worth between $4 million and $10 million.
Obama connections: Biden was President Barack Obama's running mate and vice president. Castro was Obama's Secretary of Housing and Urban Development. Bennet was considered but not selected for Obama posts.
Clinton connections: Castro was vetted as a possible running mate for Hillary Clinton in 2016; de Blasio and Gillibrand worked on Clinton's U.S. Senate campaigns; de Blasio, Inslee, and Bennet each served in the administration of President Bill Clinton.
Connections to a corrupt politician you might have forgotten: Ryan staffed for then U.S. Rep. Jim Traficant, and then ran for and won the seat after Traficant was expelled and jailed on corruption charges.
Brother Larry is a Green Party politician in England: Sanders.
Best candidate to have a beer with: Hickenlooper founded and ran the Wynkoop Brewing Company brewpub in Denver.
Rolled out nearly two dozen detailed policy white papers: Warren.
Proposed a national "universal basic income" for every American: Yang.
Wants to create an infrastructure bank: Delaney.
Once challenged Nancy Pelosi for speakership: Ryan.
Owns a 1967 Chevy Corvette: Biden.
Wants to make climate change the central issue: Inslee.
Wants to cancel $1.6 trillion in student loan debt: Sanders.
Was a Blue Dog Democrat: Gillibrand.
Priority is a ban-and-buyback of semiautomatic assault weapons: Swalwell.
Ran Manhattan GMAT, a test prep company, before Kaplan bought it in 2009: Yang.
Compares El Paso to Ellis Island: O'Rourke.
Accused by former staffers of being a terrifying boss: Klobuchar.
Makes claim to the strongest anti-Trump record in the Senate: Gillibrand.
First Samoan American and first Hindu major presidential candidate: Gabbard.
First openly-gay major presidential candidate: Buttigieg.
Says he was inspired by activist mother and grandmother: Castro.
Uses the salutation "Humanity First": Yang.
Runs marathons: Gillibrand.
Long-distance bike rider: Klobuchar, Inslee.
Former punk rocker: O'Rourke.
Had a haunted doll collection: Warren.
Honeymooned in the USSR: Sanders.
Multi-racial families: de Blasio, Harris, Gabbard.
First name derived from the Sanskrit word for "lotus flower": Harris.
Posted his last ten years' tax returns on campaign website: Ryan.
Pledges to "not take a dime from corporate PACs or federal lobbyists": Booker.
Surfer girl: Gabbard.
The other Castro brothers: Julián Castro's identical twin is Democratic U.S. Rep. Joaquin Castro of Texas.
Organizes Women's Weekend Seminars: Williamson.
Played tight end at Stanford and helped defeat #1 Notre Dame in 1990: Booker.
Touts blue-collar roots: Biden, Sanders, Ryan, Delaney, Castro, Booker, and Warren.
Speaks Norwegian: Buttigieg.
Says he's seen Bruce Springsteen live more than 30 times: Delaney.