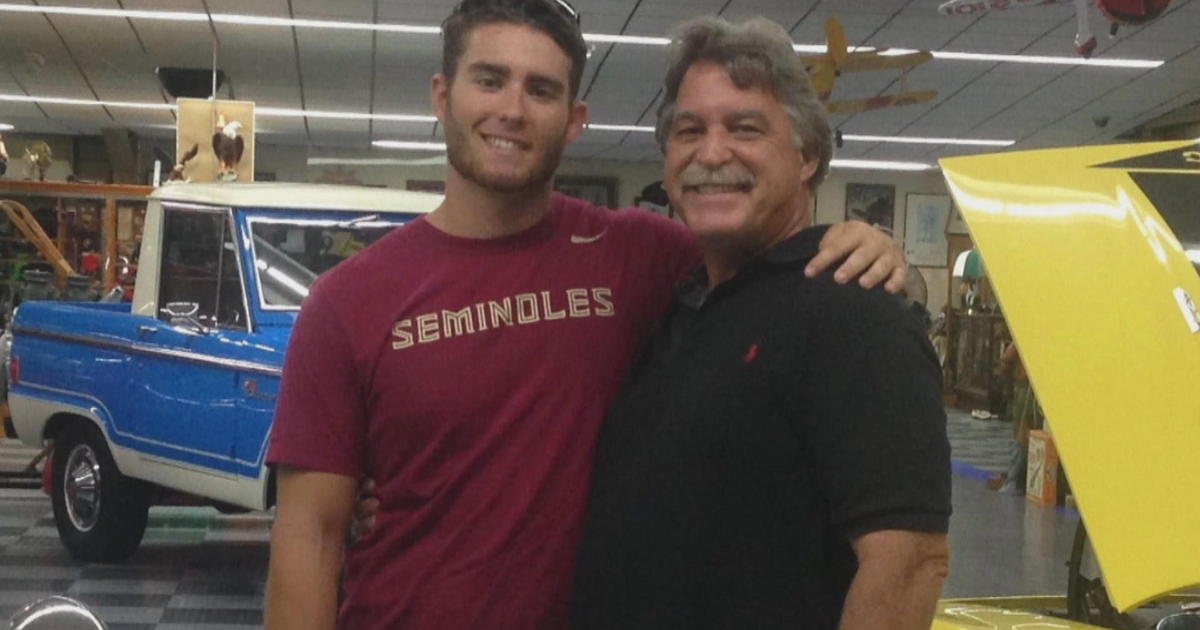 Andrew's Law protects those who call for help, targets event organizers.
Gov. Ron DeSantis signed anti-hazing legislation named for a Florida State student into law.
Andrew's Law (SB 1080) will provide legal protection to the first person who calls 911 when they witness illegal hazing.
That change intends to incentivize participants in dangerous events from putting a stop to activities.
Protection will also be extending to those administering aid to a victim of dangerous and life-threatening hazing rituals.
The changes in statute build upon existing anti-hazing laws signed into law by Gov. Jeb Bush in 2005 with the Chad Meredith Act.
"We knew that we needed to make our good law even better," said David Bianchi and Michael Levine, attorneys with Stewart Tilghman Fox Bianchi & Cain. The pair helped draft the language in Andrew's Law.
The new legislation was named for Andrew Coffey, an FSU junior who died during a Pi Kappa Phi event in November 2017.
Coffey died during a ritual called "the family bottle" where he drank an entire bottle of Wild Turkey bourbon. When Coffey became sick, fraternity members took him to a couch to sleep it off rather than taking him to a hospital.
He was found dead the next day.
"If one of the kids from the party that night—there were 90 kids there—if just one of them would have picked up the phone when they saw that Andrew needed some help, he'd still be here," said Sandy Coffey, Andrew's mother.
The legislation also makes fraternity and sorority brothers who plan hazing events criminally liable for consequences even if they do not attend. Pi Kappa Phi advisor D. Craig Filar did not attend the party where Coffey died, according to the Tallahassee Democrat.
State Sen. Lauren Book, a Plantation Democrat, said the legislation is needed to prevent another death like Coffey's.
"Dozens of people saw Andrew Coffey's extreme condition, but no one called for help," Book said while presenting the bill in the Senate.
Bianchi and Levine also represented the Coffey in a civil suit against the Pi Kappa Phi fraternity. The suit names as defendants the national fraternity, local chapter advisors and nine men charged in Coffey's death.
Coffey's parents said Andrew's Law should be a step forward in ending dangerous practices by college groups.
"We are very grateful to Gov. DeSantis, Sen. Book, Rep. [Chip] LaMarca, FSU President John Thrasher and our attorneys David Bianchi and Michael Levine for all that they did to make this happen," reads a statement from Tom and Sandy Coffey.
"Our son's death has resulted in a new law that will hopefully save other families from a similar tragedy."