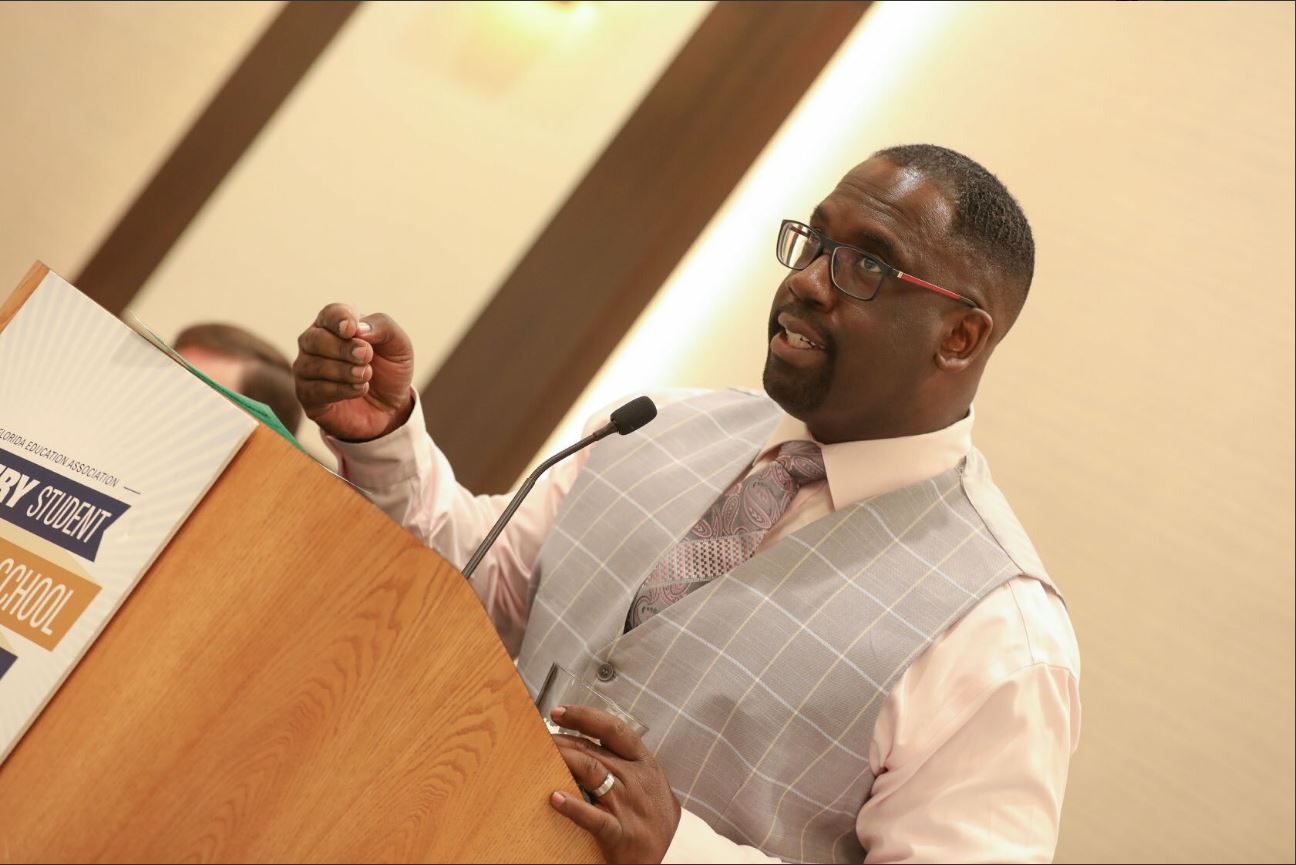 "You've got to talk about kids."
Fed Ingram, President of the Florida Education Association (FEA), is pushing the Democratic presidential field to address their education agenda at the inaugural debates being held in Miami.
The first primary debate of the 2020 cycle will be spread across two nights, with 10 Democrats debating each night. And Ingram says candidates would do well to highlight their plans for public education.
"To not mention public schools I think would do a disservice to the first introduction of all of these candidates to America," Ingram said in a talk with Florida Politics Wednesday.
"If this is about making our nation better and about the future of our nature, you've got to talk about kids. You've got to talk about the most precious commodity we have in our country."
With 10 candidates packing the stage for a two-hour debate, speaking time will be precious. It's not yet clear which topics the moderators will emphasize as the first group of candidates takes the state at the Adrienne Arsht Center Wednesday night.
Ingram highlighted the federal government's role in advocating for more charter schools and voucher programs. Those efforts were embraced by the Florida Legislature this past Session.
"A lot of that is coming from a push from the federal government, from the [Education Secretary] Betsy DeVos, [Ron] DeSantis type of ideology as it relates to education,' Ingram said.
No doubt a Democratic President, any Democratic President, would be less enthusiastic about the charter school model. But when it comes to candidates differentiating themselves from the field, Ingram argues specifics matter.
In particular, Ingram says candidates should discuss "some definitive ideas about funding and what the federal government can do to promote states to do the right thing." Some of the big issues he's highlighting are teacher pay and the ongoing teacher shortage in the state.
Ingram says the FEA will defer to endorsements by national associations such as the American Federation of Teachers (AFT) and the National Education Association (NEA). But while his group won't be jumping into the endorsement race, especially not this early, Ingram identified several proposals that he says teachers will support.
"Kamala Harris talked about making sure that we benchmark a beginning teacher salary federally. You've got Bernie Sanders who talks about the student debt, and then you have Pete Buttigieg who talks about the freedom to teach."
That "freedom," Ingram argues, is tied down when teachers are bound to standardized testing guidelines.
"Fewer and fewer of our teachers feel that they have the actual control to deal with individual students' success because of the testing insanity that we have nationwide," he said.
Ingram also shouted out Joe Biden, who has pushed for more counselors in schools and getting parents more involved in their children's education. But he says the whole Democratic field has embraced ideas his group can get behind.
"I can go on to each candidate. They're all talking in and around public education. But we are looking for a lot more specificity, and we are looking for some definitive things that we can wrap our minds around."
The NEA Annual Meeting begins the first week of July, which could prompt candidates and debate moderators to touch on the issue of education Wednesday. Ingram reiterated his push to candidates to do so not just one one night, but throughout the campaign.
"Candidates would do themselves a great service in mentioning some level of awareness and some level of intelligence about what's going on with our public schools."
"We need a change in this country for the better as it related to education. And so we will be on the case tonight and every other night until Nov. 2020."