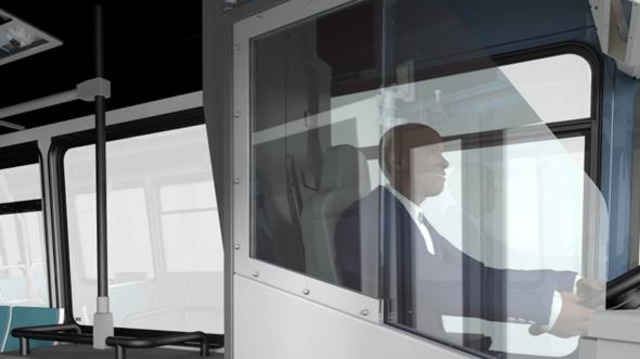 "Our bus drivers deserve the right to feel safe at work."
The Pinellas Suncoast Transit Authority will be one of the first in the nation to install safety barriers to protect bus drivers. The PSTA Board of Directors on Wednesday unanimously approved $1.2 million to fund its 210-bus fleet with the safety barriers.
"We are standing up as leaders in the transportation industry for doing the right thing and making the priceless investment to keep both drivers and passengers in our care safe. As attacks on bus drivers continue to rise nationally, we are taking action immediately. There is no time to waste, when it comes to protecting our people from harm's way," PSTA CEO Brad Miller said.
The vote comes after Thomas Dunn, a Hillsborough Area Regional Transit Authority bus driver, was fatally stabbed May 18 in Tampa. HART is also moving forward with plans to install safety barriers in its buses. 
"Our bus drivers deserve the right to feel safe at work. These are parents, spouses, grandparents. They want to come in to do their jobs and make it home to their loved ones. Assaults will not be tolerated. We must do all that we can to put a stop to them," PSTA Board Chair Janet Long said.
Dunn's bus did not have a safety partition between himself and the passenger to protect him from the deadly attack. 
Dunn's murder prompted local bus drivers to call for more protection.
"We took a stand and voiced our concerns, and would like to thank our PSTA leadership for listening to us and taking immediate action to ensure that our drivers are safe and no longer have to live in fear," said April Murphy, a retired bus driver and representative for the Service Employee International Union. 
Dunn's attack was shocking, but his actions were heroic. Despite being wounded, Dunn still managed to pull the bus over to safety.  
Adding safety barriers to protect drivers is a national trend as assaults on drivers become more common. Congressional leaders introduced The Transit Worker and Pedestrian Protection Act this year. The bill would require transit agencies to add safety improvements to help reduce the number of assaults.
PSTA will pay for its safety upgrades from its capital reserve fund. The barriers will be constructed from tempered glass to surround drivers and block any attacks from passengers. 

PSTA expects it to take four to six weeks to manufacture the barriers. The agency will begin installing them in August and expects all of its fleet to be updated with safety barriers by the end of October.