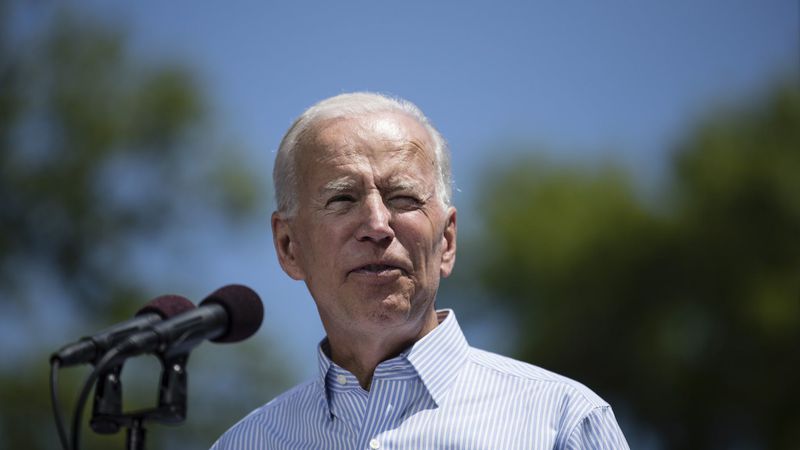 Susan B. Anthony List poll finds 55% oppose federal funding for abortion
A new poll commissioned by the anti-abortion group Susan B. Anthony List finds that Democratic presidential candidate Joe Biden's recent change of position regarding federal funding for abortion could cost him votes in a general election.
Earlier this month the former Vice President, who will take the Democratic presidential candidates debate stage Thursday night in Miami, reversed his longstanding opposition to federal funding for abortions.
The change brought him into allignment with much of the Democratic Party and most of the other Democratic presidential candidates. Ten of them will debate tonight in Miami, while Biden and nine others will debate Thursday night.
A devote Catholic, Biden had long supported the Hyde Amendment banning federal money for abortions. But in a speech in Atlanta he said that with the Republican attacks on abortion rights in state legislatures, he could no longer hold a position that would limit access.
But Susan B. Anthony List's commissioned poll by Republican pollster McLaughlin & Associates suggests his change of position could cost Biden votes in the general election, should he win the Democratic nomination in 2020.
The poll, conducted online of 1,000 likely general election voters nationwide between June 18 and Monday, finds that 55 oppose using federal tax dollars to pay for abortions under Medicaid. The poll also found 35 percent of Democrats and 57 percent of independent voters oppose. McLaughlin & Associates said it had a 3.1 percent margin of error.
"Our polling confirms that Joe Biden's flip-flopping in support of taxpayer funding of abortion is a big vulnerability with voters in the general election, especially with independents and even some Democrats," Susan B. Anthony List President Marjorie Dannenfelser stated in a news release. "Joe Biden's support for taxpayer funding of abortion after decades of opposition is just the latest example of Democratic extremism on abortion."
The poll also found 57 percent of voters oppose taxpayer funding of "experiments that use organs and other body parts from aborted babies", acording to a the news release.
It also found that 54 percent of voters disapprove of big corporations, such as Netflix and Disney, getting involved with abortion politics. That question comes from reports that those two, WarnerMedia and other companies were considering pulling movie production out of Georgia because of strong anti-abortion legislation in that state.