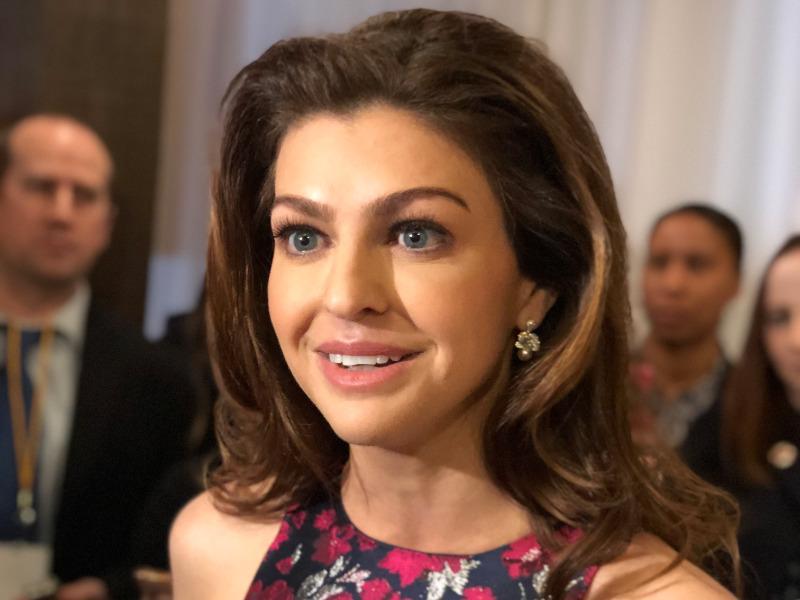 "We will continue to do what is necessary and collaborate with our partners."
First Lady Casey DeSantis is announcing $8 million to expand child welfare and family support services for families affected by the opioid epidemic.
The announcement Thursday came during a "listening session" at Tampa General Hospital. 
Mrs. DeSantis serves as chair of Florida's Children and Youth Cabinet. The funding notice was on behalf of her husband, Gov. Ron DeSantis. 
"Today was my second listening session this week to highlight the state's efforts regarding mental health and substance abuse and our commitment to harnessing the power of the public and private sectors as we work toward a 21st century approach to health care," DeSantis said, noting the funding was through the Department of Children and Families (DCF).
"We will continue to do what is necessary and collaborate with our partners to ensure accountability for the taxpayers of this state and get meaningful help to those who are suffering."
DeSantis traveled to Tampa to speak with elected officials and community stakeholders about substance abuse and mental health.
Senate President Bill Galvano, Tampa General Hospital President and CEO John Couris, DCF Secretary Chad Poppell, Agency for Health Care Administration (AHCA) Secretary Mary Mayhew, state Reps. Mel Ponder, Jackie Toledo and Colleen Burton, and Behavioral Health Services of BayCare Vice President Gail Ryder joined DeSantis for the talk.
DeSantis is traveling the state discussing mental health and substance abuse as part of her recently launched Hope for Healing Florida campaign, a collaboration between several mental health agencies.
The coordinated effort aims to combine agency resources with private sector partner resources to better serve Floridians struggling with mental health or substance abuse issues. 
"The devastating and widespread impacts of the opioid crisis can be seen in communities across our state," Galvano said. "We are working to provide treatment for individuals and families coping with addiction, but also working to prevent addiction through education and alternative treatments that provide pain relief for ill or injured patients but reduce the possibility that they would ever become addicted to opioids."
The First Lady held a similar listening session Wednesday in Northwest Florida where she discussed rising mental health issues as residents there continue to struggle to recover from Hurricane Michael in October. 
There, DeSantis announced DCF would be installing telehealth portals in public schools in affected counties, which will be available to students when the new school year starts later this summer.