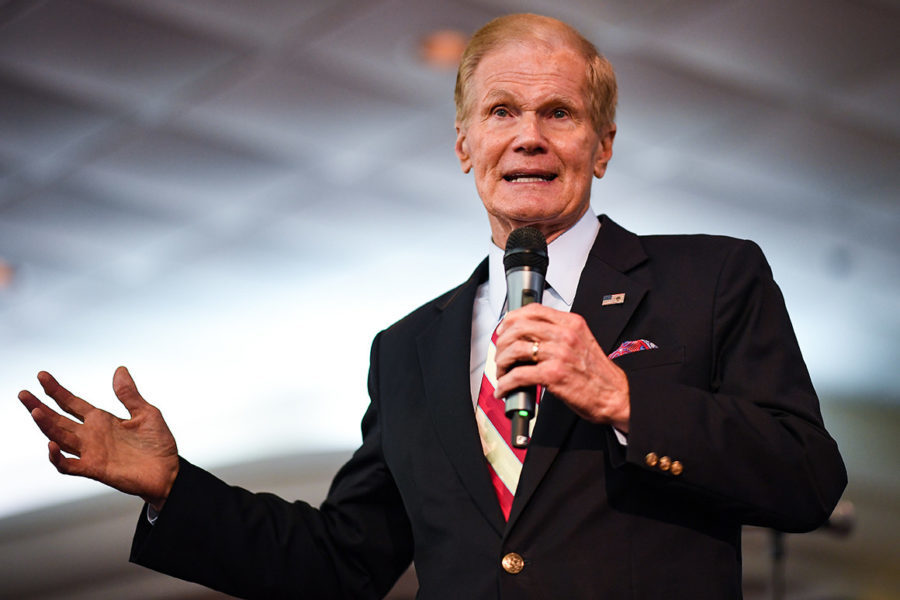 Former Senator predicts field will come together behind ultimate nominee.
Former Sen. Bill Nelson knows something about divisions among the Florida electorate.
The Democrat lost reelection to a fourth term in the Senate here after Republican Rick Scott bested him by 10,033 votes out of more than 8 million cast.
"Florida, as we all know, is a 50-50 state when it comes to the general election," Nelson told Florida Politics.
The three-term senator could be found Thursday in Miami, like many of the party faithful, to watch the first Democratic Primary Debate.
With the first of the two-night event already concluded, Nelson feels positive about the expansive Democratic field of candidates.
The veteran Florida politician particularly celebrated the demographic makeup of contenders.
"The diversity we see on the stage is the key to winning Florida," he said.
The state increasingly has developed a reputation not only for split partisan support but as home to a range of ethnicities.
"Increasingly, Florida is a very diverse state, and I think that the breadth of the party as represented by the various candidates on the stage is ultimately going to be well-received," he said.
Nelson scoffs at suggestions by some that his loss last year proves Florida is not a swing state anymore.
The senator's loss during a friendly year for Democrats was a large reason prognosticator site Sabato's Crystal Ball chose to shade the Sunshine State red in its first 2020 projections.
"This decade, Florida has featured two presidential contests, three gubernatorial races, and one Senate race each decided by a margin of 1.2 points or less," wrote Crystal Ball Managing Editor Kyle Kondik at the time. "The Republicans won all but one of those races. Are the Democrats just unlucky, or does the GOP have a very small but steady edge in Florida?"
But for Nelson, that doesn't compute, considering the state had three statewide races go to recount.
The razor-thin divide between Nelson and Scott last year, in the former senator's eyes, verified the state remains in play.
"You look at it, it's a 50-50 state," he said emphatically.
Having won and lost Florida, does Nelson have advice for the Democrats seeking the presidential nomination? He thinks candidates are already following the best direction he might give.
"Last night, you didn't see a food fight," he said. "You saw that people were very civil toward each other. I think that's what you will see again tonight."
Regardless, the party will need unity to defeat President Donald Trump next year. He has no doubt the contenders challenging the incumbent will do what's required to win next November.
"At the end of the day, everybody is going to come together," he predicted, "because all these Democrats are concerned about the direction of the country."