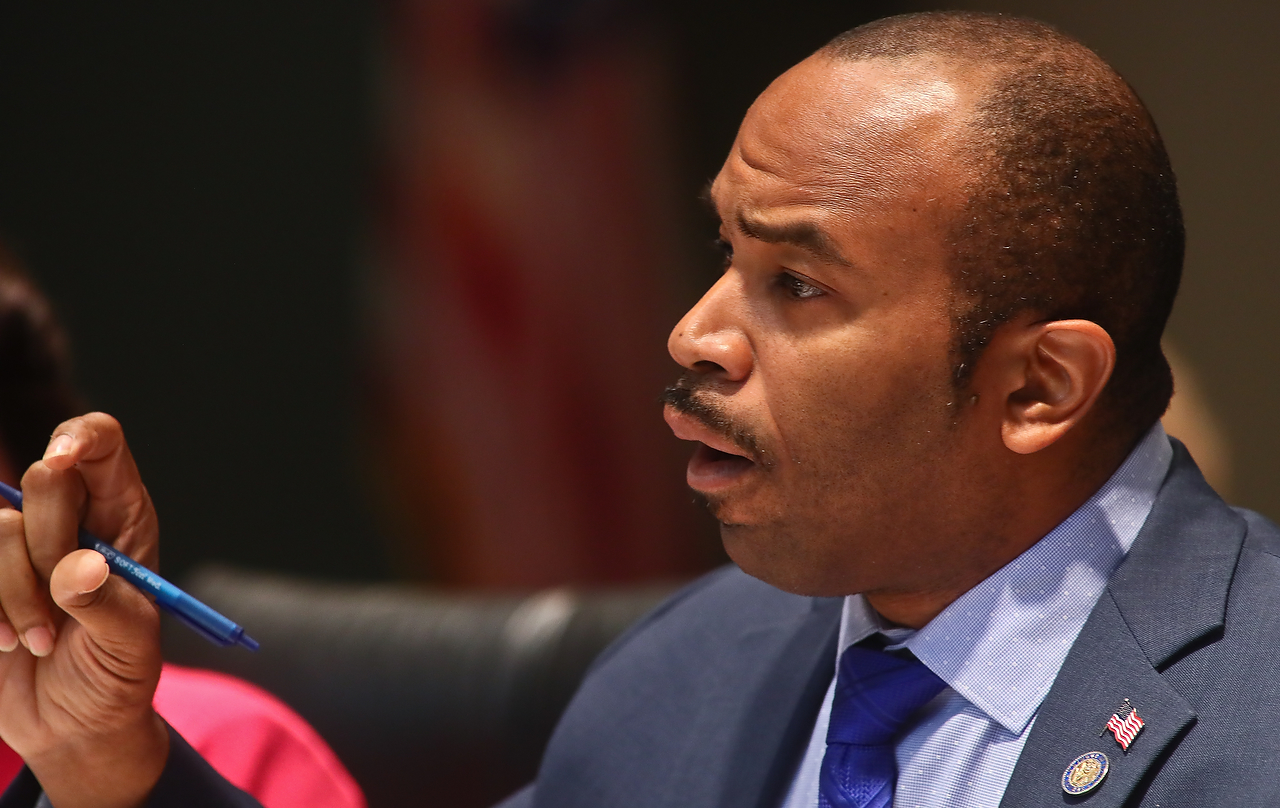 "Leave no communities uncounted."
Democratic Sen. Bobby Powell Jr. says he's refiling legislation to set up a committee ahead of the 2020 Census that would create a statewide committee to encourage participation.
Powell is following up on a bill he introduced last Session (SB 912).
The bill would establish a committee "adjunct to the Department of State for the express purpose of developing, recommending, and assisting in the administration of a census outreach strategy to encourage the full participation of this state's residents." It did not receive a hearing.
The announcement from Powell comes just a day after the U.S. Supreme Court rejected the federal government's argument for adding a potential question regarding individuals' citizenship status on the 2020 Census.
As of now, that question will not be asked. Analysts say it's unlikely the U.S. Department of Commerce, which oversees the Census Bureau, will have time to push for the question to be part of the Census, given the time needed to plan and print those forms.
The Donald Trump administration has argued the citizenship question would help enforce the Voting Rights Act by ensuring minority communities have proper representation. But opponents of the question argued it could severely impact the response rate, as non-citizens may fear answering the survey at all out of worry the government will target them for deportation.
The Supreme Court rejected the Trump administration's argument, saying it "seems to have been contrived."
"The Supreme Court's ruling against the citizenship question was a major victory for democracy and for Florida," Powell said.
"That one question would have discouraged participation by some communities and would have invited inaccuracy into the entire process. Now that this obstacle to a fair and accurate count has been ruled out, I am recommitted to establishing the statewide committee so that we leave no communities uncounted."
The accuracy of the decennial Census data is dependent upon participation by the population at large, some of whom balk at giving the government even basic data such as their race or how many people are living at a given residence.
Powell's commission would help find ways to ensure as many Floridians participate in the survey as possible. The Senator from District 30 has highlighted the funding impact of an accurate count in the past.
"In 2016, Florida received over $44 billion through federal spending programs that were guided by data derived from the 2010 census," Powell said. "That means for every one thousand persons counted, the state will be eligible for $15 to $20 million in available resources."
Democratic Sens. Vic Torres, Audrey Gibson and Janet Cruz have publicly joined Powell's push for the committee in recent weeks.