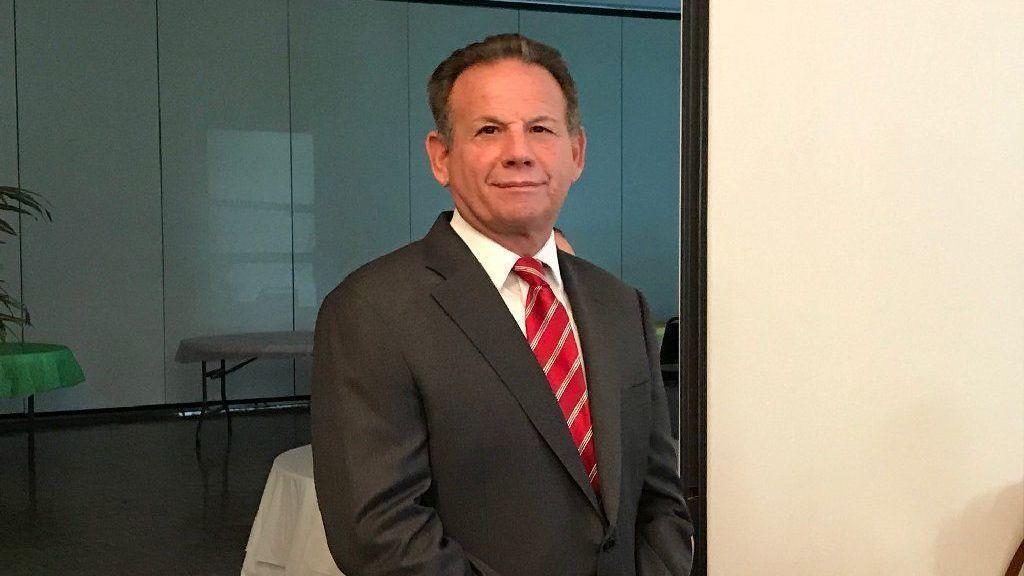 "I'm out and about. I haven't stopped campaigning, even post-suspension."
Suspended Broward Sheriff Scott Israel is still holding out hope the Florida Senate will reinstate him to that position.
If not, he plans to run to reclaim his job in 2020.
According to Glenna Milberg of WPLG Local 10, Israel filed the paperwork to run on Monday.
"I'm out and about. I haven't stopped campaigning, even post-suspension," Israel said in comments to WPLG Monday.
"And I know that the Broward County resident, the Broward County voter is full aware that we had a Governor make a promise, a campaign promise to suspend the Sheriff."
Those comments echo remarks at a recent hearing conducted as part of the Senate's review into Israel's suspension. Israel's attorney argued the suspension was politically motivated, citing comments made by now-Gov. Ron DeSantis on the campaign trail.
DeSantis suspended Israel back in January, citing BSO's handling of the Parkland shooting and Fort Lauderdale Airport shooting. The Senate is now tasked with deciding whether Israel should be permanently removed from the post or reinstated as Sheriff.
Max Schachter, who lost his son, Alex, in the Parkland shooting, had harsh words for Israel's decision to get into the 2020 race.
Schachter is supporting the reelection of current Broward Sheriff Gregory Tony. When asked whether Israel could win reelection, Schachter demurred. "I don't know. I certainly hope not," he said.
"It's just unbelievable that since Feb. 14[, 2018], he continues to refuse to accept any responsibility and show any contrition. And I think the reason is he's just a narcissist."
Attorneys for the Governor and Israel are slated to make their closing arguments on Aug. 19.
Special Master Dudley Goodlette, a former lawmaker assigned by Senate President Bill Galvano to review the case, will then issue his findings and recommendations to the Senate.
A half dozen other candidates have already entered the 2020 contest for Sheriff. Four of those candidates are Democrats, meaning Israel would have to get through a primary challenge on the Democratic side in order to appear on the November ballot.
Israel's announcement comes on the same day the Broward Sheriff's Office had its accreditation revoked by the Commission for Florida Law Enforcement Accreditation.
The state panel cited the agency's handling of the shootings at Marjory Stoneman Douglas High School and Fort Lauderdale Airport in its decision to revoke that accreditation. The panel voted 13-0 in favor of revocation.
Tony, who was named as Israel's replacement by Gov. DeSantis, has not yet officially filed to enter the 2020 race. He announced in February he plans to do so.
Schachter, who was named to the Marjory Stoneman Douglas High School Public Safety Commission, said he backs the decision to revoke credentials from BSO based on its handling of the Stoneman Douglas attack.
"I support what the accreditation body did. They're sending a message that this is not acceptable. And I think that's what needs to happen," Schachter said.
Schachter added that sort of accountability contributed to his decision to support Tony's reelection bid.
"That's what I like about Sheriff Tony. He sent a message to his deputies: if you don't perform, if you don't save lives and at least attempt to do something — to do your job — you're going to be fired."