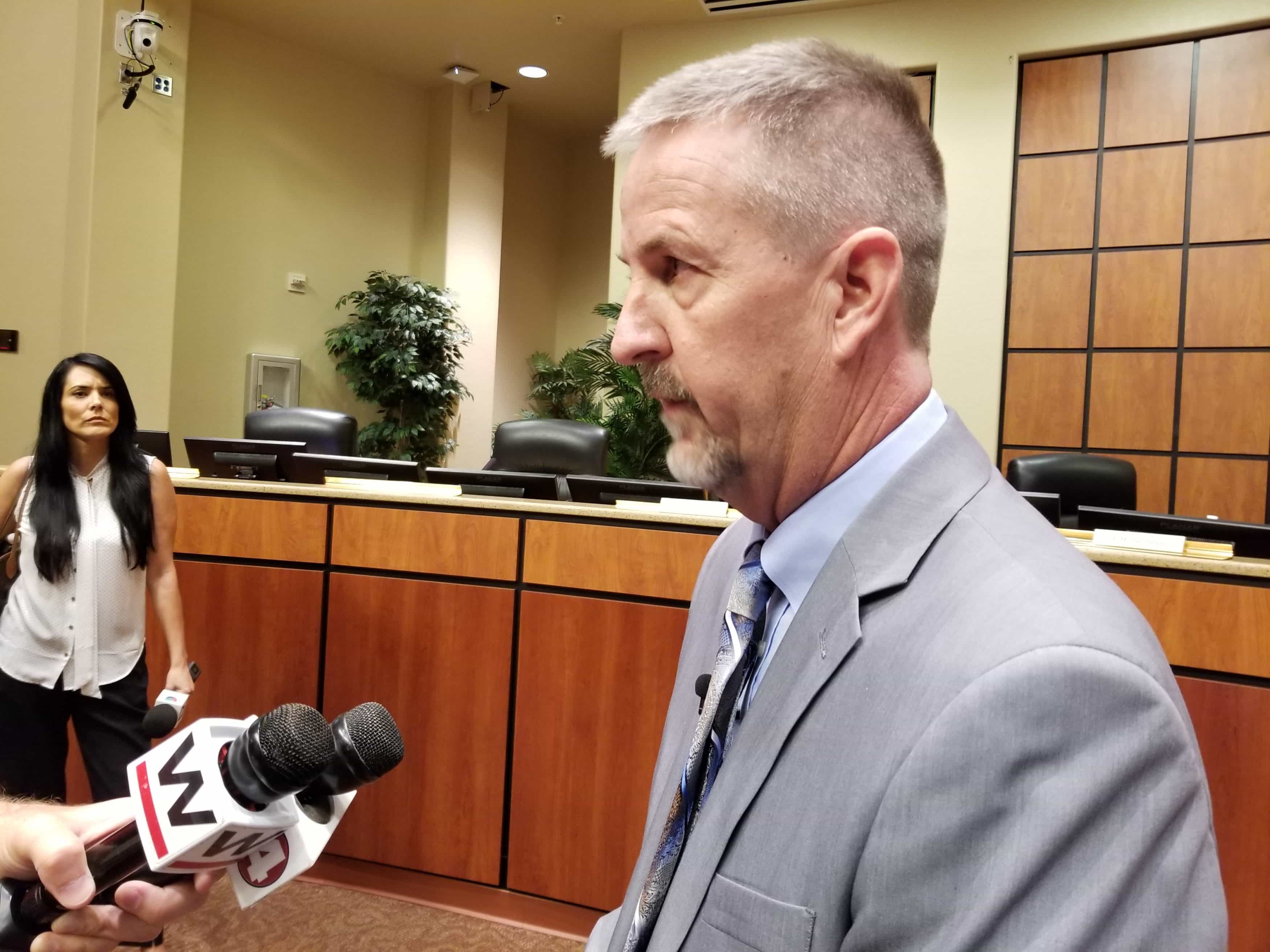 Scientists want nutrients cleansed on way in and out of Lake O.
The Blue-Green Algae Task Force chose Southwest Florida as the location for its first remote meeting. But much of the discussions focused on pollutants from land north of Lake Okeechobee.
The task force, which previously met in Tallahassee, held a second meeting at the Lee County Public Education Center in Fort Myers, this time to focus on best practices with agriculture.
Members pored over maps of Basin Management Action Plans and best management practices for farmers. But scientists also acknowledged that if all farming and human activity around Lake Okeechobee ceased, there would still be nutrients feeding blue-green algae.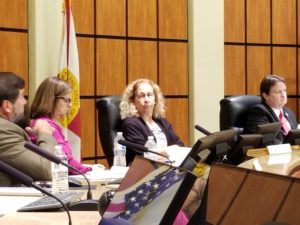 Wendy Graham, a hydrologist and director of University of Florida's Water Institute, said it's critical the state address legacy nutrient loads. That means cleaning water before it ever flows into Lake Okeechobee.
"Consider south of the lake where stormwater treatment areas are capturing all the runoff from agricultural areas and the C-139 basin, treating it before moves into the Everglades," she said.
She wants a similar system capturing water as it leaves these sub-basins north of the Lake.
Best management practices with farmers have successfully cut pollution down more than 70 percent south of the lake. But because so many sediments exist in the soil already up north, it's not enough to just prevent new pollution.
Tom Frazer, Florida's Chief Science Officer, said for the moment most of the focus on blue-green algae will center around Lake Okeechobee, though officials recognize it can also show up in other places like the St. Johns River.
South Florida, though, has dealt with great pressures thanks to all the algae already built up inside Lake Okeechobee itself.
"The lake works as a regulator," he says. "From there, water goes south or east or west."
Frazer stressed the health of Lake Okeechobee will in turn impact downstream bodies like the Caloosahatchee River Basin.
Graham suggested just as cleanup procedures south of the lake need to be applied to water entering Okeechobee, they probably also need to be used on water flowing to the Caloosahatchee and St. Lucie rivers.
"Lake Okeechobee is a huge reservoir of nutrients itself," she said.
Choosing where such restorative efforts takes place will depend on technology and data. The task force on Monday afternoon discussed cutting-edge technologies for use both on agricultural land to prevent runoff and at water basins to remove pollutants.
Frazer also discussed how in recent years, as blue-green algal blooms became a chronic and enduring problem along rivers to the east and west, the Lake has seen a new strain of cyanobacteria become dominant.
State research is also coming closer to identifying specific types of nutrients that amplify growth for that algal strain. But it's going to take more research and years of effort.
"As scientists we are used to seeing peer-reviewed literature," said Valerie Paul, director of the Smithsonian Marine Station in Fort Pierce.
"That's the gold standard for us on when new knowledge comes out. Maybe having somebody whose job is just to synthesize that is going to be quite informative."
As far as funding goes, Frazer notes it's been a good year for water quality efforts. The state budget includes nearly $700 million for water projects, much of that in the Everglades.
Granted, much of that funding will go toward specific projects like construction of a reservoir south of Lake Okeechobee and raising segments of Tamiami Trail to improve water flow.
But the blue-green algae group aims to identify needs regardless of budget.
"The focus of this task force isn't what pot of money we have to spend," he said. "It's about identifying solutions. We'll find out from there where the money comes from."