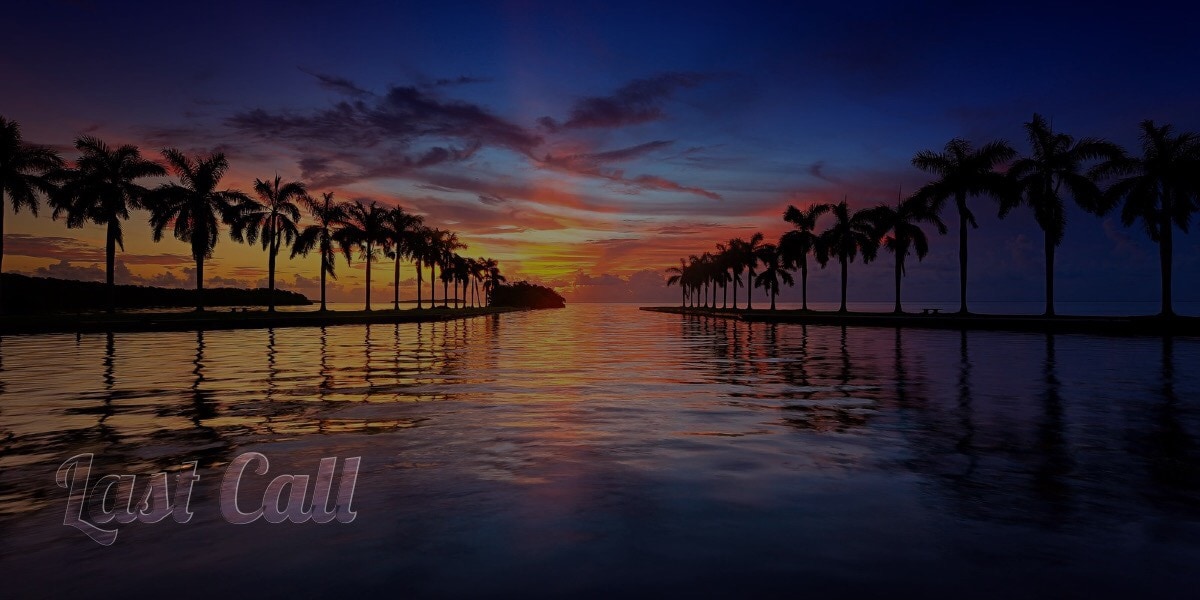 A digest of the day's politics and policy while the bartender refreshes your drink.
Last Call — A prime-time read of what's going down in Florida politics.
First Shot
And then there were three.
As of Monday afternoon, three separate lawsuits had been filed in federal court challenging the new state law implementing the constitutional amendment on felons' voting-right restoration.
And they're now all under the chief judicial thorn in state government's side: Mark Walker.
Walker, chief judge of the Northern District of Florida, consolidated the three cases onto his docket "in the interest of judicial economy," he wrote in an order late Friday.
Consolidation is "appropriate," Walker wrote, because at least two cases "involve a common question of law or fact."
By separate order, Senior U.S. District Judge Robert Hinkle reassigned the third case to Walker "in accordance with this court's standard procedure in closely related matters."
As POLITICO Florida's Gary Fineout noted on Twitter, Walker — a former state circuit judge — "handled all (of last year's) postelection recount-related cases. He ruled against the state on its clemency rules. (And he) ordered the state to allow early voting on college campuses in 2018."
An initial hearing has not yet been scheduled, according to court dockets.
Lawmakers this past Session approved the Amendment 4 implementing bill (SB 7066), which Gov. Ron DeSantis signed Friday. Within an hour, the first lawsuit had been filed.
Critics say it thwarts the will of voters who passed the 2018 amendment restoring voting rights to certain felons.
The bill requires felons seeking to register to vote to have first fulfilled all financial obligations associated with their criminal record, including court fees, fines and "full payment of restitution."
Because some felons may never be able to fully repay their debts, the suits argue the new law "discriminates on the basis of wealth."
Evening Reads
"The inevitability of Joe Biden is over" via David Sedaris of POLITICO
"Father and son: Will Hunter Biden's business dealings and history of addiction jeopardize Biden's campaign" via Adam Entous of the New Yorker
"Frederica Wilson backs Kamala Harris for President" via Jacob Ogles of Florida Politics
"To pee or not to pee: Pete Buttigieg staffer apologizes to Matt Gaetz after 'urine' remark" via Ryan Nicols of Florida Politics
"Politics, morality, law and order wrapped up in Florida dispute over which convicted felons can vote" via Anthony Man of the Sun-Sentinel
"Ahead of 2020, Florida Republicans prepare for round 2 on immigration" via Gary Fineout of POLITICO Florida
"Ron DeSantis kicked out 215 of Rick Scott's appointments, but 157 didn't go anywhere" via Gray Rohrer of the Orlando Sentinel
"On environment, Legislature refuses to close the barn door" via Maggy Hurchalla for the Florida Phoenix
"Republicans must stop state Dennis Baxley's racist rhetoric" via Lauren Ritchie of the Orlando Sentinel
"As texting while driving ban takes effect, Jackie Toledo hopes to change driver behavior" via Janelle Irwin of Florida Politics
"Suspended Sheriff Scott Israel files paperwork to run for sheriff in 2020′" via Anthony Man of the Sun-Sentinel
"5 reasons Florida might be the most dangerous state in the country" via Daniel Figueroa of the Tampa Bay Times
"Journalism job cuts haven't been this bad since the Recession" via Gerry Smith of Bloomberg
Quote of the Day
"Samantha gave me a very nice call and apology … and it's certainly good enough for me." — U.S. Rep. Matt Gaetz, after Florida-based Pete Buttigieg campaign staffer Samantha Pollara commented online that she hoped someone throws "urine" on the Republican congressman.
Bill Day's Latest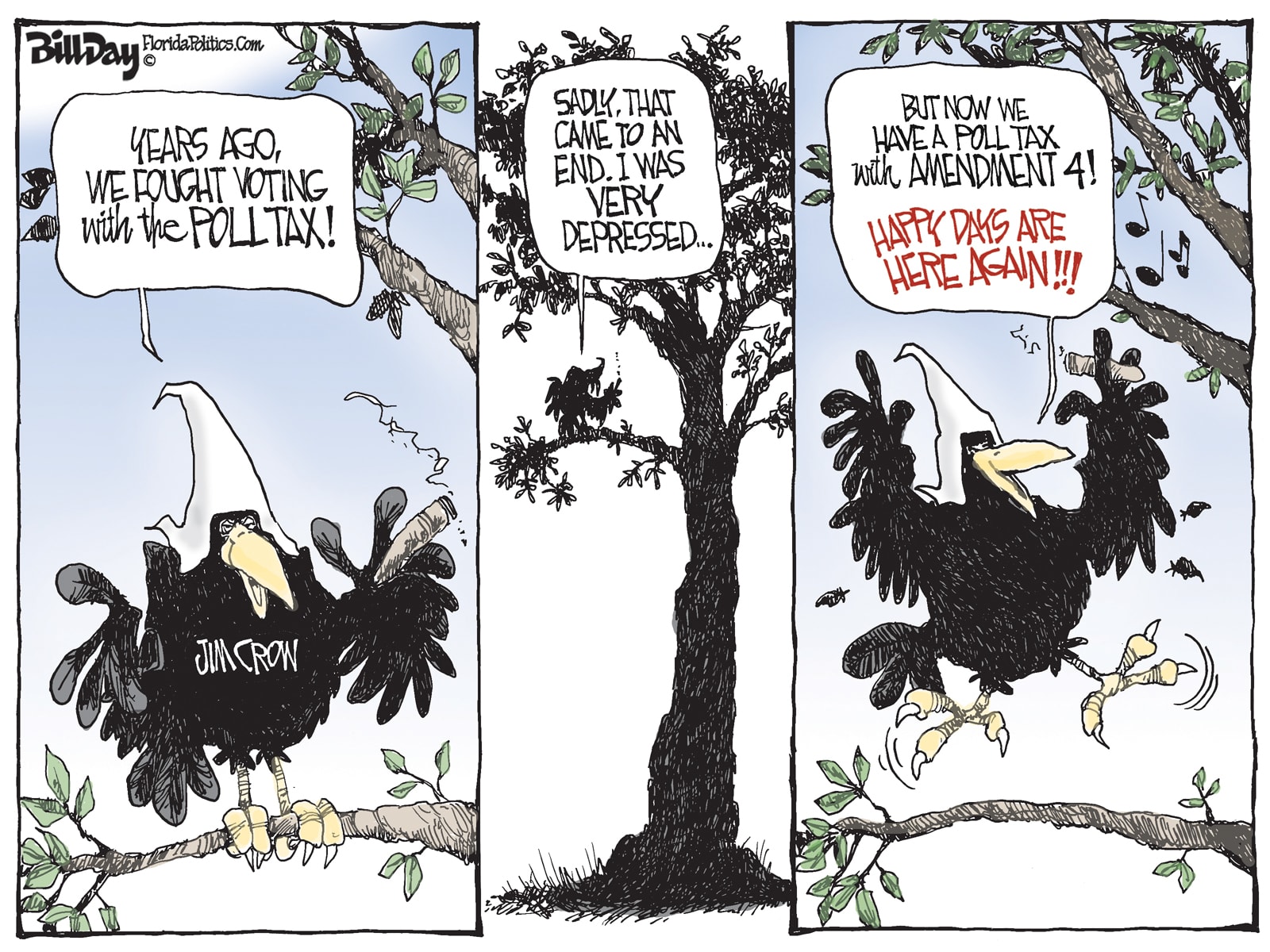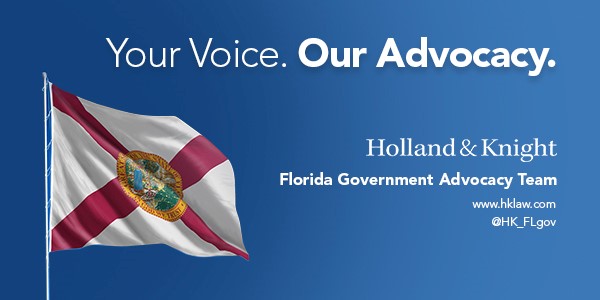 Breakthrough Insights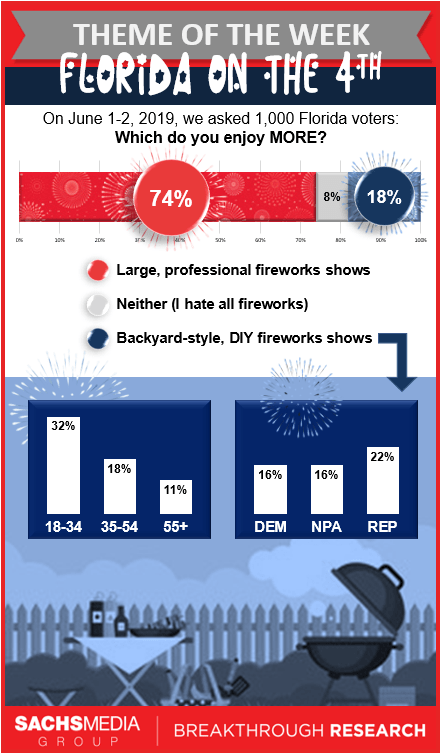 Wake Up Early?
The Florida Elections Canvassing Commission will certify the results of June 18 special elections in state House districts 7, 38 and 97.
—Port St. Joe Republican Jason Shoaf was elected in North Florida's District 7 to succeed Halsey Beshears, a Monticello Republican who was appointed the secretary of the Florida Department of Business and Professional Regulation.
—Dade City Republican Randy Maggard was elected in Pasco County's District 38 to replace Danny Burgess, a Zephyrhills Republican who was appointed the executive director of the Florida Department of Veterans' Affairs.
—Coral Springs Democrat Dan Daley ran unopposed in Broward County's District 97 and succeeds Jared Moskowitz, a Coral Springs Democrat who was appointed the director of the Florida Division of Emergency Management.
That's at 9 a.m. in the Cabinet Meeting Room.
GOP U.S. Sen. Marco Rubio and Democratic former U.S. Sen. Bill Nelson will discuss bipartisanship during an inaugural forum of the Bill Nelson Initiative on Ethics and Leadership at the University of Florida. That's at 2 p.m., University of Florida, Smathers Library, 1508 Union Road, Gainesville.
Democratic state Rep. Tracie Davis of Jacksonville will hold a town hall meeting to discuss the 2019 legislative session. That's at 6 p.m., Bradham Brooks Library, 1755 Edgewood Ave. West, Jacksonville.