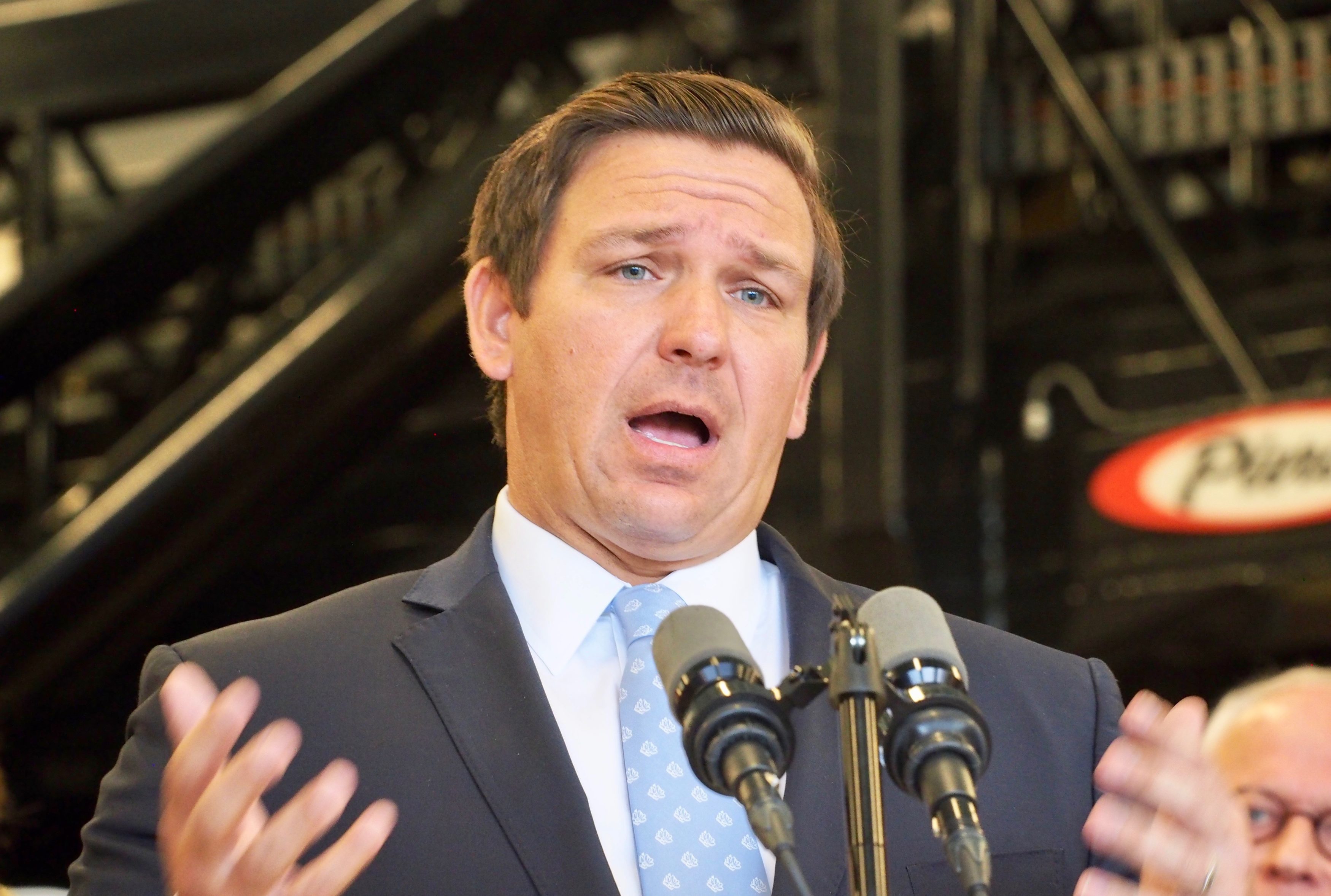 Gov. DeSantis did not get rich in Congress.
Republican Gov. Ron DeSantis' financial disclosure, released Monday, reveals the Ponte Vedra Republican was far from rich when he was inaugurated.
The 2018 Form 6 reveals a net worth of just $283,704, a sum that puts him below many members of the House, Senate, and Cabinet.
DeSantis, who wrapped up last year his third and presumably final term in the United States Congress, reported $116,000 in income from that role.
He resigned in September after speculation he couldn't run for Governor and serve in Congress at the same time.
Unlike in the cases of politicians who are more independently wealthy, that decision was a risky one, especially given that he has two small children, and his wife left her own television news career around the time DeSantis launched his primary campaign last year.
DeSantis' only other reported income from 2018: $5,500 from a rental property in Ponte Vedra, a house valued at $450,000.
That home value represents the vast majority of the family's assets, which also included at the time of filing $85,000 in a thrift savings plan and $41,532 in a savings account.
Liabilities include $263,000 to JT Wentworth and over $33,000 to student loan provider Sallie Mae.
The addendum included $3,500 in stock holdings (U.S. Steel and Sirius XM), as well as $15,297 in income from the state of Florida.
DeSantis' financial holdings represent a stark contrast to former governor and now U.S. Sen. Rick Scott, a fellow Republican whose "blind trust" revealed at least $250 million (and possibly much more) in a web of holdings that took reporters days, even weeks, to somewhat untangle.
"The use of a blind trust avoids even the appearance of a conflict of interest for an elected official," the Scott campaign said.
Blind trusts have since been repealed, but only after Scott's departure.
On the campaign trail, DeSantis spotlighted differences between himself and Scott.
"I basically made decisions to serve in uniform, as a prosecutor, and in Congress to my financial detriment," DeSantis said in October. "I'm not complaining about that, but I'm not entering (office) with a big trust fund or anything like that, so I'm not going to be entering office with those issues."