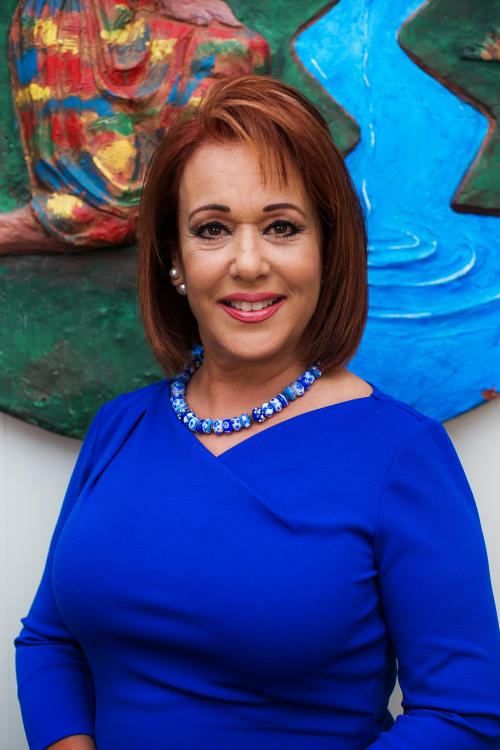 Zapata is second candidate to file for District 5 seat.
Miami Springs Councilwoman Mara Zapata is joining the 2020 race for the District 5 seat on the Miami-Dade County School Board.
Gianfranco Puppio-Perez, who's worked under lawmakers such as Carlos Curbelo and Michael Grieco, first filed for the seat in June.
On Tuesday, Zapata sent out a release noting she was jumping into the contest.
"I've dedicated the last 30 years of my life to helping children receive the best education possible, working with new teachers to help them be the most qualified and prepared teachers they can be and guiding parents to make the best decisions for their children," Zapata said, referencing her time as a teacher and school administrator.
"I see serving on the school board as a continuation of my dedication to the betterment of our children through education."
In addition to her teaching experience, Zapata has worked as a curriculum specialist for Miami-Dade County Public Schools. She also has served as an administrator at Miami Dade College, working as chairperson of K-12 teacher education programs.
"I believe that our children and our teachers should feel safe in our schools and able to focus on learning, teaching, growing and thriving in a safe learning environment," Zapata added in the release announcing her candidacy.
"I will also work tirelessly to ensure that our hardworking dedicated teachers have the resources, knowledge and preparation to be the very best educators they can be and that the parents of our students are better informed and have the opportunity to be involved in the education that their children are receiving."
Zapata was born in Cuba but arrived in the U.S. when she was 2 years old. She attended Florida International University, earning both a Bachelors in Education and a Master's degree in Educational Leadership. She also earned a doctorate in Science Education from Florida State University.
She was elected to the Miami Springs City Council in 2017. "Over the next few months, I look forward to meeting as many of you as I can," Zapata said.
"I want to hear from you and learn about your concerns, your worries as well as hear positive stories about your children and their education. As your school board member, I will always be your voice and a determined advocate for your children."
Susie Castillo, who currently represents District 5 on the School Board, has said she would not seek re-election in 2020.