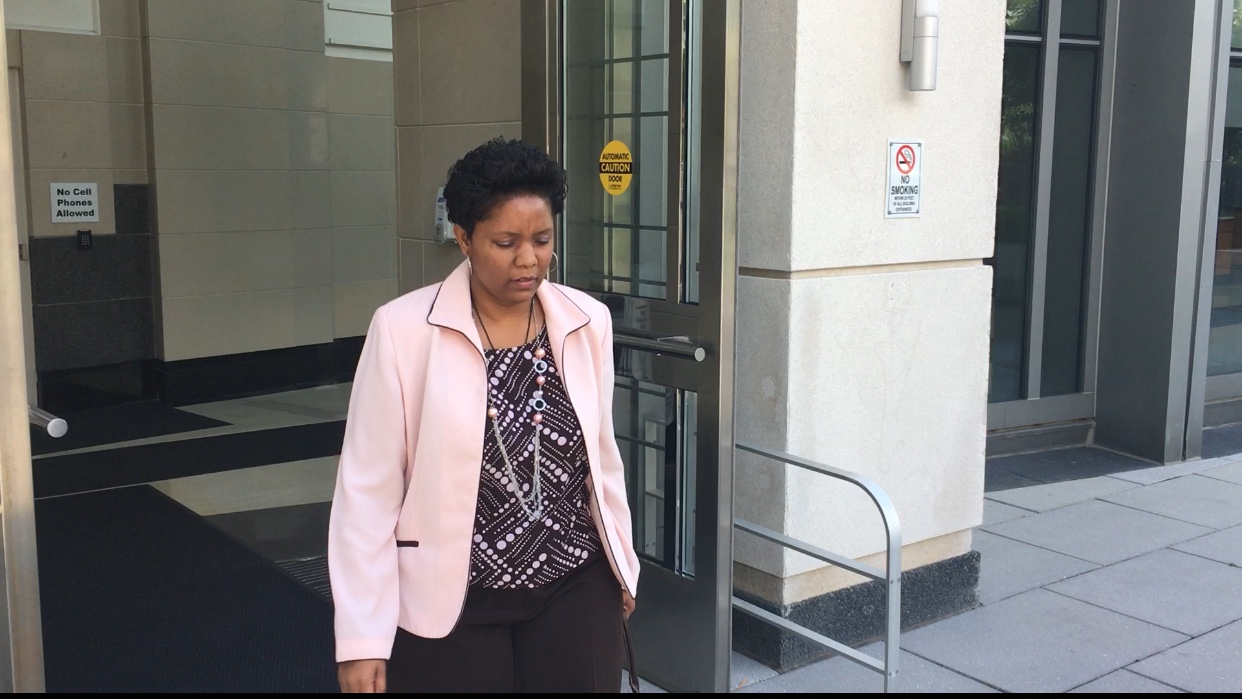 Two former Council members face a single trial in August.
Federal prosecutors have in recent days pushed back against defenses from two former Jacksonville City Council members facing an August trial.
Katrina Brown and Reggie Brown, who are unrelated, are accused of a 38-count conspiracy to defraud, court records show.
The pair is accused of extracting hundreds of thousands of dollars for personal use from a Small Business Administration-backed loan provided for Katrina Brown's family's barbecue sauce plant.
The total list of charges: 13 counts of wire fraud, another 13 of mail fraud, five counts of money laundering, as well as charges of attempted bank fraud for Ms. Brown and failure to file a 1040 from Mr. Brown.
Last week in a Jacksonville courtroom, prosecutors and defense attorneys battled over potential motions, and that battle continued with filings in recent days.
Federal prosecutors opposed a move from Katrina Brown to have a forensic accountant testify about, among other things, that lenders such as the Small Business Administration and the city of Jacksonville should have known that lending to Brown's company was a "risky proposition."
"Katrina Brown is charged with having defrauded the lender by sending it fake invoices – more than a dozen – to induce the lender to release the proceeds of a loan to pay for goods and services that her business never received.
"It is entirely irrelevant to those charges whether, and how much, Ms. Brown invested in her business. It is irrelevant whether – with the benefit of hindsight – she is satisfied with the terms of her lending agreement.
"And it is irrelevant whether her victim, the SBA lender, knew she was a poor lending candidate. Evidence concerning these topics, in the form of expert testimony or otherwise, should be excluded," prosecutors contend in a recent motion.
The crux of the case is one of conspiracy, the motion continues:
"Over time, the business was mismanaged … In mid to late 2013, Basic Products did not have sufficient capital to continue in any meaningful fashion. Instead of approaching BizCapital with that information and attempting to re-negotiate loan terms, Katrina Brown resorted to fraud.
"In late 2013, Reginald Brown became a co-conspirator and began helping Katrina Brown commit fraud. Katrina Brown assisted Reginald Brown in incorporating shell entities A Plus Training and Consultants, LLC and RB Packaging, LLC. Reginald Brown opened bank accounts for these two companies. Neither entity performed any legitimate business."
Federal prosecutors also sought to bar Reggie Brown's motion to exclude evidence of his voting for the grant from the city of Jacksonville that the two Browns allegedly misused.
"There is no merit to Defendant Reginald Brown's motion in limine (Doc. 123), which seeks to exclude evidence that he voted for an ordinance that funded a municipal grant, the proceeds of which he is charged with later helping to steal and launder.
"The fact that Mr. Brown voted for that ordinance establishes that he was aware of the grant, and therefore evidence concerning that vote is relevant and admissible," prosecutors assert.
Time is ticking before what should be a high-profile and time-intensive trial.
A status conference is set for July 22. Jury selection follows on Aug. 15 and 16, ahead of an Aug. 19 trial date.
The government expects to wrap its case within five days, and Judge James Klindt expects a two-week trial for the "high-profile" case, with special precautions because this is a case of public interest.
Klindt noted last week that jury selection can have a lot of churn, with 95 jurors needed for the initial pool in the Corrine Brown trial.
"We'll do everything we can to [get done] in two days, but if it takes a little longer, it takes a little longer," Klindt said.