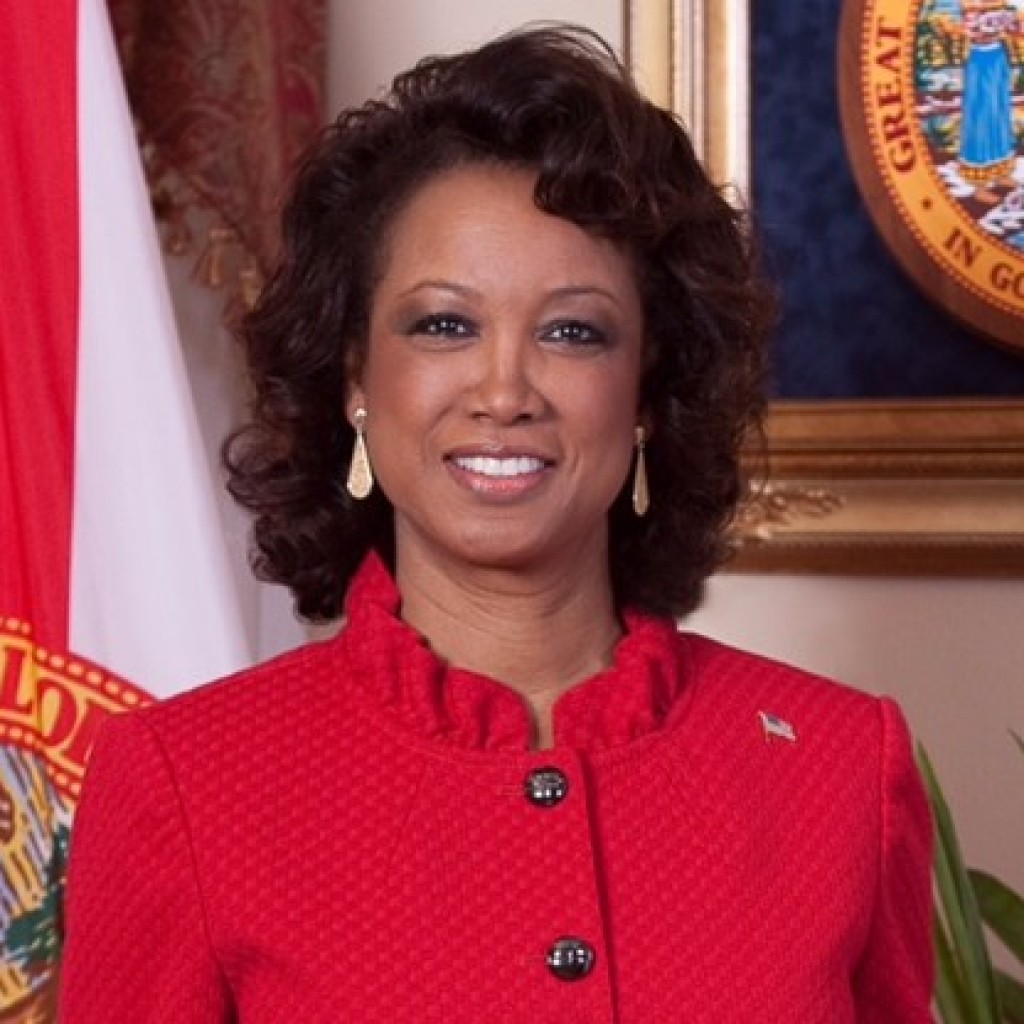 "Patriot and servant ready to elect more conservative women."
Former Florida Lt. Gov. Jennifer Carroll, once a political rising star, will ascend anew on a national stage in a spokeswoman role.
Described as a "patriot and a servant ready to elect more conservative women to office," Carroll is the new hire by super PAC Maggie's List.
In a statement from the group, Carroll described her role with Maggie's List as "to encourage conservative women to take the challenge and run for congress and help further expand diversity among the Congressional ranks for us to have a true representative government."
Carroll added that "the work of Maggie's List in its support of conservative women running and elected to congress will help bring about greater opportunities, improvements and independence."
"Maggie's List is ecstatic to have a mom, grandmother, Veteran, former legislator (she was a state representative), former Lt. Governor and Maggie's List Founding Member as our National Spokeswoman.
"She has done it all with honor, grace and integrity. There is no one more qualified than Jennifer to do this job of advancing the compassionate conservative cause to elect more women in government," states Maggie's List National Chair, Sandra Mortham.
Maggie's List is proud to announce that @MrsJSCarroll has graciously decided to join us as our National Spokesperson! She's a former Florida Lieutenant Governor, who emigrated with her parents who also joined the Navy as a jet mechanic.

We are all thrilled to have you! pic.twitter.com/N56dFDJiqU

— Maggie's List (@maggieslist1) July 3, 2019
According to Federal Elections Commission filings, the super PAC has roughly $35,000 on hand. However, Carroll has proven adept at staying in the public eye even after leaving the Lt. Gov. position.
In recent years, she has been a political commentator on WJXT-TV in Jacksonville, including but not limited to special-event election and debate analysis.
Carroll resigned office in 2013, and in a tell-all book a year later, she contended she was coerced by Gov. Rick Scott staffers into signing her resignation letter.
It was spurred by an investigation into an alleged internet gambling ring that eventually netted close to 60 arrests. She provided public relations work to the company involved before being elected.
Ultimately, she was not charged with wrongdoing in the Allied Veterans of the World matter.
But given her own description of frayed relationships between senior administration officials and herself, it seemed the administration welcomed the chance to cut ties.