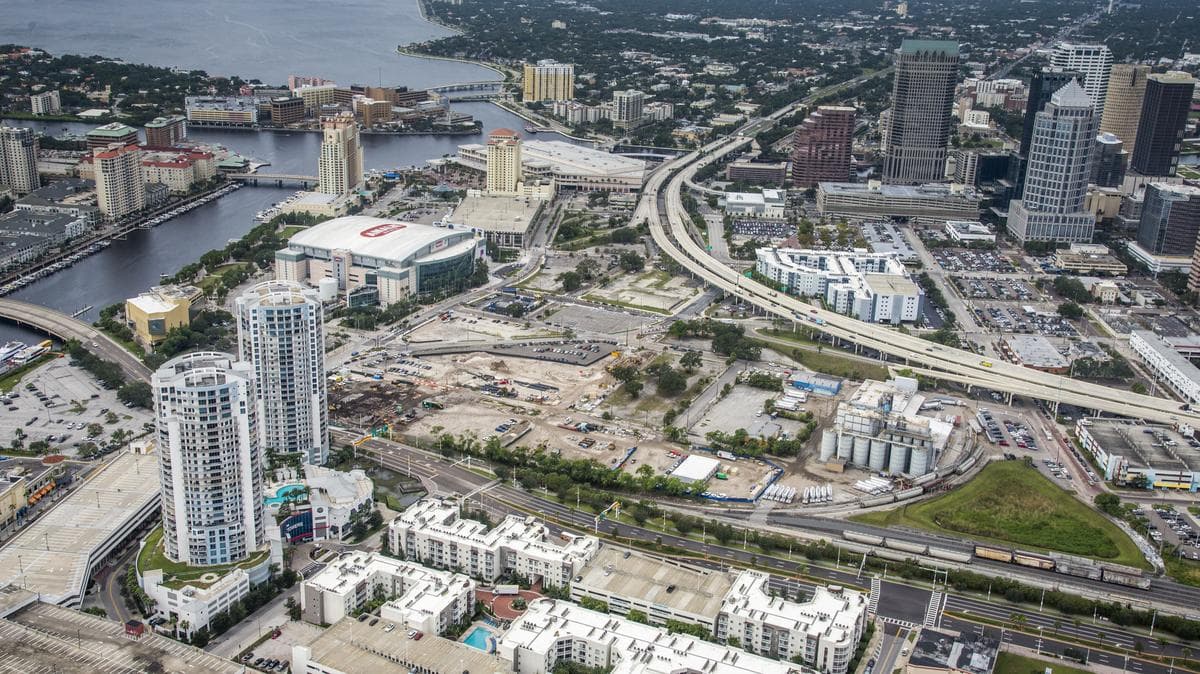 Raising hotel tax from five cents to six cents creates $6M+ a year in new revenue.
There's an assumption among Rays' stadium supporters in Tampa that Hillsborough County's newly-increased bed tax is a guaranteed $6+ million a year to help finance a new ballpark in Ybor City. However, several county commissioners are privately casting doubt on that assumption, as there are a lot of things those tax dollars can fund other than a ballpark.
Contrary to what baseball boosters often suggest, bed/tourist tax dollars collected on hotel and short-term stays, are not restricted to just stadium and advertising spending.
Those dollars are eligible to fund all sorts of things related to tourists: transportation, pedestrian safety, sewer upgrades, the Tampa Riverwalk, beach maintenance, and support for major events like WrestleMania or cultural festivals that bring in visitors.
Currently, Hillsborough County pays for most of those things with general revenue allocations, which could have otherwise gone toward anything else the county spends tax dollars on: roads, cops, programs for kids, etc. … basically, all the stuff politicians say they don't have enough money for.
So when County Commissioner Ken Hagan says bed taxes "can't be used for law enforcement or fire-rescue or libraries," it's misleading; those tax dollars are fungible.
This year, the county spent a quarter-million general revenue dollars on beach work at Apollo Beach Nature Preserve. The city of Tampa also spent hundreds of thousands of dollars on its beaches. All of those general revenue dollars could have been used elsewhere if bed tax money funded the maintenance.
I've also previously written about the half-million general revenue dollars earmarked annually to help promote major Tampa Bay Sports Commission events, such as NCAA championships. While the TBSC doesn't use all the funds every year, those expenditures could be funded by the bed tax. The same goes for a $25,000 annual subsidy for the Tampa Bay Black Heritage Festival.
There are more examples of efficiencies in the county's budget, if only someone would bother to check.
Instead, Hillsborough County Commissioners approved raising the bed tax rate last month with very little discussion about how the money would be spent.
Where's the study on best uses for that new money? How about just a best-use conversation, held out in the sunshine?
But instead of public talks about all the hungry mouths jockeying for a piece of that new pie, most of the discussions are happening behind closed doors, with private interests lobbying the county's most powerful players. (Kudos to the Hillsborough County Hotel & Motel Association, which at least made its request for 1/3 of the new revenue in a public forum.)
The word "stadium" was never uttered during last month's commission meeting, where the board approved raising Hillsborough's bed tax from 5 percent to 6 percent. But the Ybor stadium — and Commissioner Hagan's relentless pursuit of it — were the elephants in the room. Several commissioners now say they're uncomfortable with how much ambiguity there is around the new tax dollars
At the end of the day, $6 million per year doesn't get Hillsborough County nearly close enough to the kind of subsidy package the Rays appear to be looking for … but it could be an eventual piece of the puzzle.
And if it doesn't work with the Rays, it's not like Hillsborough will have a shortage of ways to spend those new bed tax dollars. Don't forget, the Buccaneers' stadium contract is also up in 2027 and that franchise is expected to ask the county for new subsidies
Start saving those pennies