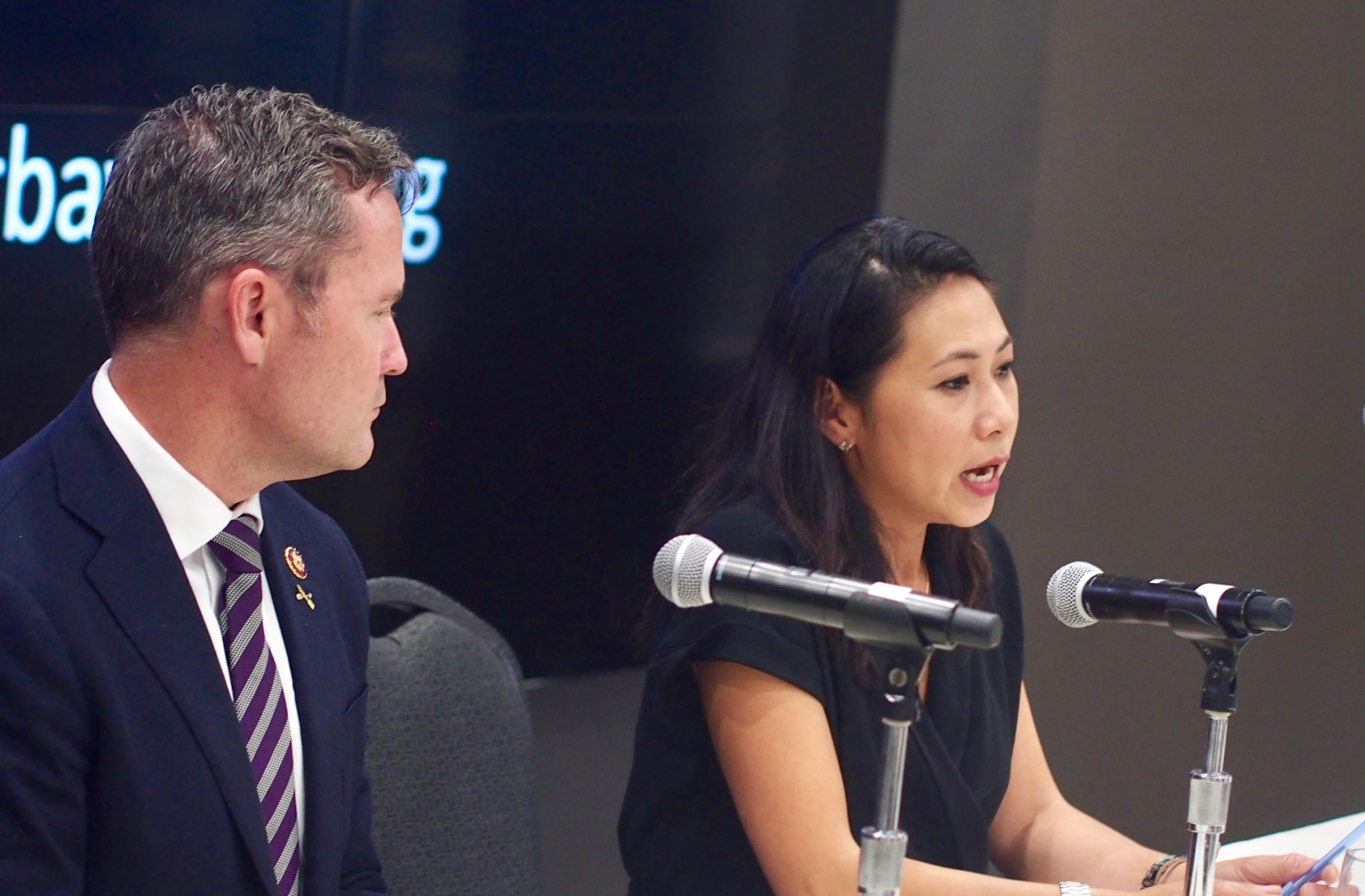 Eight Florida Republicans and seven Democrats sponsor or cosponsor
Republican U.S. Rep. Michael Waltz and Democratic U.S. Rep. Stephanie Murphy have introduced a bill that would require state, local, and voter notifications in cases where election and voter databases have been hacked.
Their House Resolution 3259, the "Achieving Lasting Electoral Reforms on Transparency and Security" Act, is a response to revelations this spring that Russian hackers infiltrated the computer networks of two Florida counties prior to the 2016 U.S. election. Though Waltz and Murphy have been briefed on the hacks, federal authorities have kept information about the affected counties secret from state and local officials and affected voters.
"It has now been nearly two months since Florida delegation members were briefed by the FBI on the two hacked counties in Florida – and the voters in these counties still don't know if Russians have accessed their personal data," Waltz stated in a news release announcing the bill.
"The one thing that is indisputable in the Mueller report is the fact that Russia interfered in our election. In Florida, it is unacceptable that the Russians know which systems were hacked but not the American voters who are the true victims of this intrusion," Murphy declared.
Waltz, Murphy, and a broader bipartisan group of Florida members of Congress promised the bill as a response to that incident and the FBI's refusal to disclose information about it to state and local officials.
Consequently, HR 3259 is getting cosponsorships from Florida's Republican U.S. Reps. Vern Buchanan, Mario Diaz-Balart, Matt Gaetz, Brian Mast, Ross Spano, John Rutherford, and Ted Yoho; Florida's Democratic U.S. Reps. Charlie Crist, Ted Deutch, Debbie Mucarsel-Powell, Donna Shalala, Darren Soto, and Debbie Wasserman Schultz; plus Republican U.S. Reps. Jodey Arrington of Texas  and Brian Fitzpatrick of Pennsylvania, and Democratic U.S. Rep. Kendra Horn of Oklahoma.
Under the bill, federal officials would be required to promptly alert appropriate state and local officials, as well as members of Congress, if there is credible evidence of an unauthorized intrusion into an election system and a basis to believe such intrusion could have resulted in voter information being altered or otherwise affected.
The bill would also require state and local officials to alert potentially affected voters.
The bill  creates what backers said is a narrow exception to public alerts, if federal officials determine notification would compromise intelligence sources or methods or cause harm to an ongoing criminal investigation.
"Our elections system is perhaps the most critical of all infrastructure to our democracy – and it is constantly under attack from foreign powers who do not share our values. After we adequately harden our infrastructure, the federal government needs to have an honest conversation about deterrent strategy. We need to not only secure our elections for our defense but for the security of other democracies around the globe facing the same threat," Waltz said.
Murphy added, "Just like consumers expect credit card or social media companies to disclose when their personal data has been compromised, voters also expect their government to notify them when their voting information is improperly accessed. Strengthening the security of our elections, especially from attacks by foreign adversaries, needs to be a top priority."