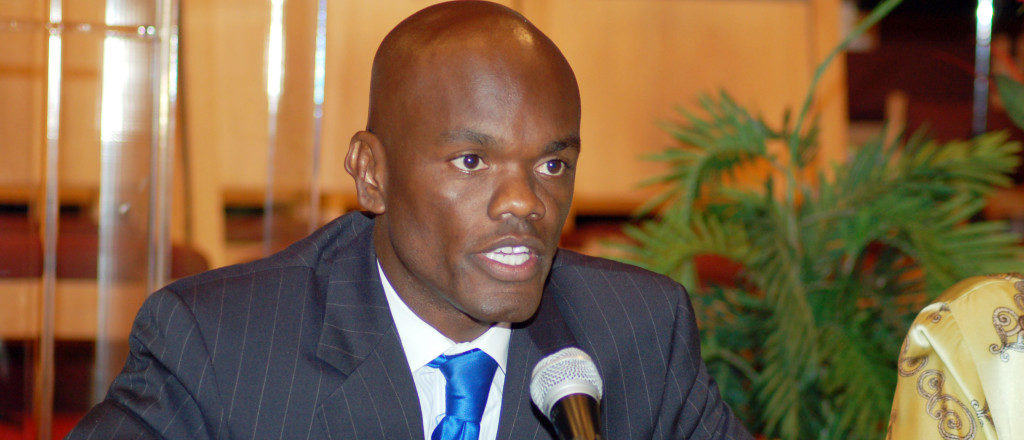 "I am honored and humbled by the incredible support of my community."
House Democratic Leader Kionne McGhee says he's raised more than $108,000 since declaring his candidacy for the District 9 seat on the Miami-Dade County Commission.
McGhee, who is term-limited in the House, confirmed his run for the Commission on June 5. That means in less than a month, McGhee has raised more than any of the other three candidates in the race.
"I am honored and humbled by the incredible support of my community and committed supporters throughout the State of Florida" McGhee said.
"Born and raised in South Dade, I know and understand the issues and concerns that my neighbors experience. I will continue the fight for better jobs, affordable housing, transportation and ensuring our homes, schools, communities and streets are safe for every child and parent."
McGhee is one of four candidates vying to replace outgoing Commissioner Dennis Moss. Joining McGhee are pastor and former county aide Mark Coats, South Bay Community Council member Johnny Farias and attorney Marlon Hill.
Coats has brought in more than $33,000 since declaring his candidacy more than a year ago, but showed $0 in contributions during June. He's also listed more than $21,000 in expenses, leaving him with just over $12,000 on hand.
Farias has brought in just over $23,000 in contribution since January. He earned about $3,000 of that in June. Farias has less than $19,000 on hand after reporting about $4,500 worth of expenses.
Hill has had the most impressive haul of any candidate not named "McGhee." He's closing in on six digits, raising about $97,000 since entering the race in mid-March.
Nearly $12,000 of that came in June. Hill's $19,000 in expenses leave him with more than $77,000 on hand.
"We are proud of the grassroots spirit that we are building in our campaign where we have raised the majority of our $100K election cycle tally from hardworking residents from District 9 and Miami-Dade County with donations as little as $5 and an average donation of $125 from over 500 individual donors," Hill said of his fundraising numbers.
"We hope to inspire and engage more residents and small business owners to participate in our surging campaign over the next year."
Still, McGhee is the big dog when it comes to fundraising so far, pulling in nearly $48,000 to his campaign in June and another $61,500 to his political committee, Words Matter. McGhee has spent just over $1,300 so far, leaving the vast majority of the $108,000 available going forward.
Commissioner Moss, who has represented District 9 for nearly three decades, is among the commissioners being forced out by newly-installed term limits. Moss told the Miami Herald he would endorse McGhee back in February, well before McGhee had officially filed.