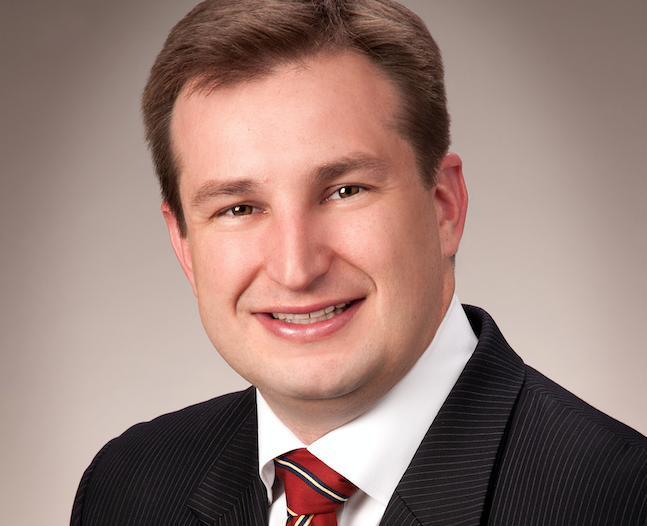 'I think people understand this is going to be a difficult race'
Former Republican state Rep. Jason Brodeur continues to rake in money for his bid to be elected in Florida Senate District 9 in 2020, raising more than $29,000 for his election campaign and another $77,000 for his independent political committee in June.
The monthly haul, a combined $107,000, marks the the fifth in six months this year that his combined donations topped $50,000 in a month, and the third time they have topped $100,000.
Brodeur also been spending prolifically, preparing for the campaign next year and lining up political support with donations to other political committees and campaigns. Yet he still entered July with more than a half million dollars combined left in the two bank accounts.
 He entered July with $222,445 in cash in his official campaign fund, from $407,272 he's raised in total; and $330,835 in the Friends of Jason Brodeur Political Committee, out of $1.68 million that committee has raised over its three-year existence.
The two Democrats in the contest are doing almost no fundraising. Neither Rick Ashby of Oviedo nor Justin Miller of Oviedo reported receiving a single dollar in contributions in June, though Miller did put $79 of his own money into his account. Coming out of June, Ashby had about $200 left, and Miller about $6,300.
They weren't alone. Other Florida Senate candidates from throughout Central Florida, including incumbents, essentially took June off from campaign fundraising.
Brodeur made it clear, through his fundraising and statements about his campaign, that he's not counting on an easy election. That's backed up by Seminole County's trend from red to purple, which has caught several Republican candidates by surprise in the past two or three elections. Most of SD 9 is in Seminole County, though the seat also represents a portion of southwestern Volusia County.
The seat is opening because incumbent Republican state Sen. David Simmons is term-limited.
"With Seminole County truly moving into purple territory, I think people understand this is going to be a difficult race and I'm quite honored folks from around Seminole County and around the state are putting their faith behind this campaign to continue some of the great work we've done in the House of Representatives," Brodeur said in a statement released by his campaign. "While this month's total was significant, what touches my heart best is the nearly 75 people in Central Florida — mostly in Seminole County — who contributed $50 or less in June."
He also got a few big checks.
Friends of Jason Brodeur picked up a $25,000 check from Republican state Sen. Travis Hutson's Sunshine State Conservatives political committee; $10,000 from Florida Power & Light; $10,000 from the FPBA Law & Order PAC representing the Florida Police Benevolent Association; and checks of at least $1,000 from 12 other groups, companies, or individuals.
His official campaign received 25 checks of at least $1,000, the maximum donation to an official campaign.
In the only other Florida Senate contest in Central Florida at the moment, Senate District 11 in western Orange County, Democrat Charles Law Jr. of Orlando reported picking up $150 in donations and put another $230 of his own money into his campaign.
That provided Law with about $1,300 in the bank. He's taking on incumbent Democratic state Sen. Randolph Bracy of Ocoee, who raised no money in June and started July with about $3,000 in the bank. Republican Joshua Adams of Winter Park, reported raising no money in June and finished the month with $740 in the bank.
In Senate District 13, covering eastern Orange County, Democratic incumbent state Sen. Linda Stewart of Orlando picked up $1,600 in donations in June. She has about $18,000 in hand, and no opponents yet.
In Senate District 15, covering southern Orange County and Osceola County, Democratic state Sen. Victor Torres of Orlando reported raising $3,500 in June. That gave him about $13,000 in the bank. He also is unchallenged thus far in the 2020 election.
In Senate District 17, covering southern Brevard County and northern Indian River County, Republican state Sen. Debbie Mayfield of Rockledge raised no money in June. She's got about $233,000 in the bank, and no competition yet.