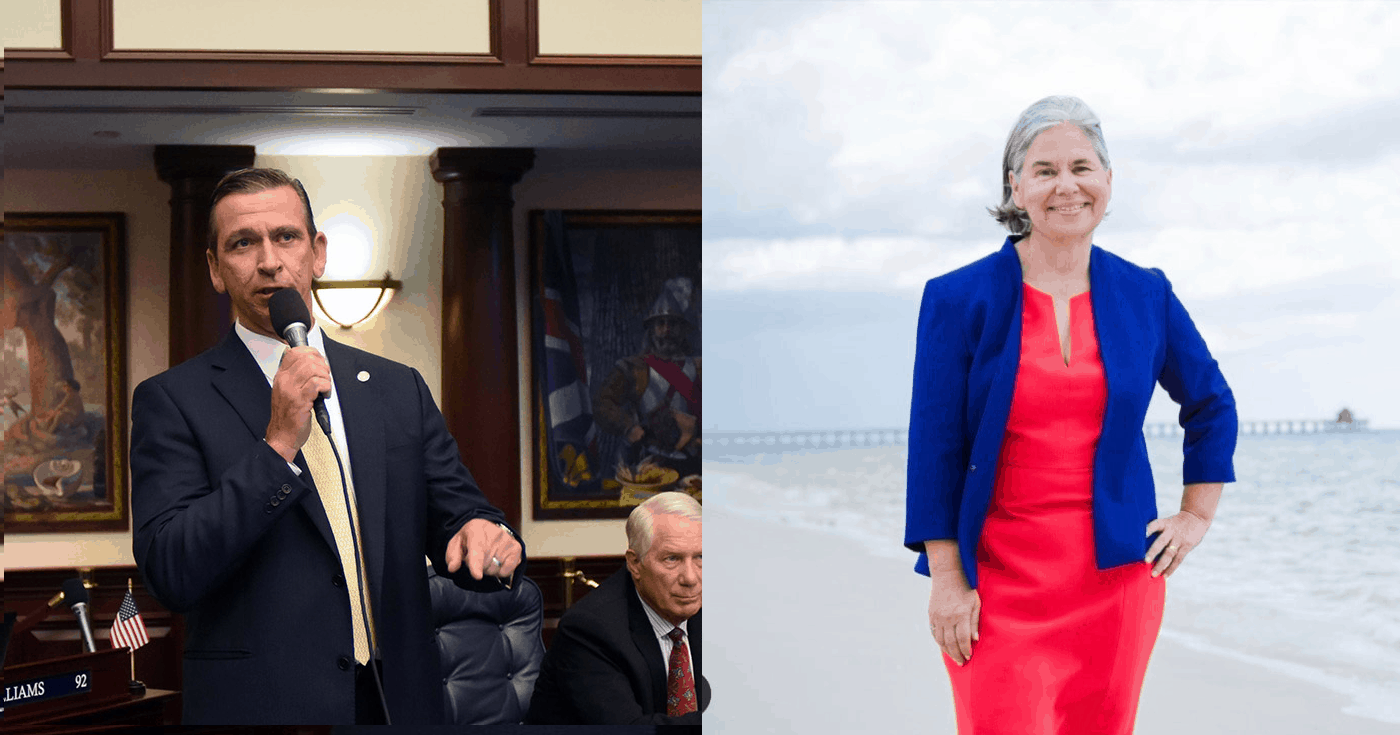 Rematch of 2018 race could prove costly.
State Rep. Bob Rommel took June off of fundraising. But his Democratic opponent, Sara McFadden, dropped a $50,000 candidate loan into her own account.
The Naples Democrat last month filed for a rematch against Rommel in Florida House District 106.
She only pulled in a $30 check from two small donors and about $205 of in-kind support, most from the Collier County Democratic Party.
But McFadden made clear she's serious about this run with the candidate loan.
That's not too surprising, considering she put about $100,000 into her 2018 run. She raised $63,287 over the course of that campaign.
Rommel, by comparison, already had $63,500 in donations through the end of May. That means without raising a nickel in June, he already has more in contributions than McFadden raised last cycle.
While Rommel's campaign pulled in no new donations in June, he had a more active May than most lawmakers returning home from Legislative Session. In the short period when he could raise money in May, he pulled in $6,000.
The money includes $3,000 in checks from various arms of Frontline Insurance out of Lake Mary. Heathrow Land Holdings and PWC Financial, which share an address with Frontline, also donated $1,000 each. The remaining $1,000 comes from the Voice of Florida Business political committee.
And the Naples Republican didn't spend June sitting on his hands.
Rommel will be aided in his reelection efforts the help of his political committee, Florida Conservative Committee. The group posted its first fundraising figures in May, raising $15,000 then. It raised another $15,000 in June.
The most recent contributions to the committee include a $5,000 check from State University System chair Ned Lautenbach and $10,000 from the Florida Chamber of Commerce.
The last election cycle was expensive for all involved. In addition the upward of $163,000 spent by McFadden, Rommel spent more than $201,000, none out of pocket.
Ultimately, he won reelection to a second term in the House easily with nearly 67 percent of the vote.