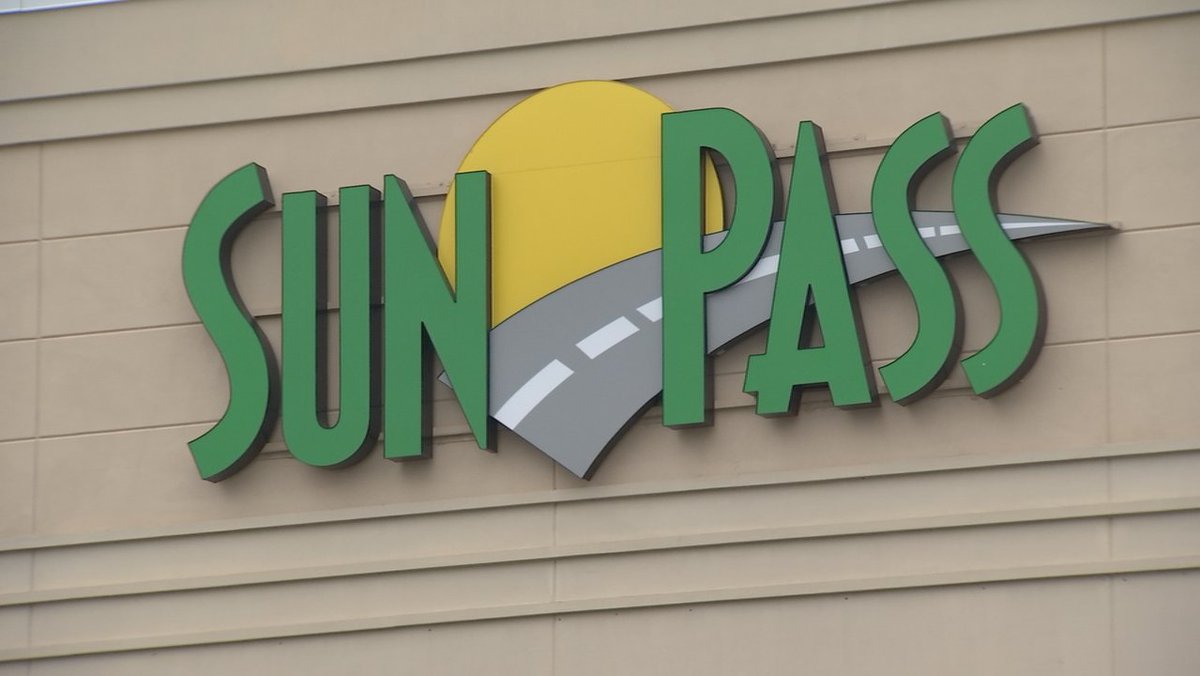 Poor collection rates could cost taxpayers, threaten bond ratings.
Florida's SunPass collapse didn't just create a technological and customer service nightmare, it created a collections issue as well, as huge backlogs and error rates have prohibited the state from collecting all of the toll revenues it is due. It's unclear whether the problems, which could amount to tens of millions of dollars in undercollections, will come at the expense of state contractor Conduent or taxpayers.
A spokesperson for Florida's Department of Transportation (FDOT) said the agency has no way to determine what percentage of its outstanding bills are getting paid until a reconciliation is done at the end of the fiscal year.
However, public documents from tolling authorities across the state indicate the loss of income related to months of account problems and billing delays could run in the tens of millions of dollars. That could harm long-term bond ratings and interest rates for public agencies, which would deal a secondary blow to frustrated Florida taxpayers.
The Tampa Hillsborough Expressway Authority (THEA), which operates the Selmon Expressway, says it is owed $9 million from the state for uncollected tolls, a figure that suggests collection rates are far below historical averages.
A THEA spokesperson says the agency hopes to collect on most of its outstanding bills through a collections agency. Statistics suggest THEA will likely suffer a seven-figure hit due to the problems in FY19, a significant sum for an agency that operates on an $87 million budget.
The Miami-Dade Expressway Authority (MDX) also reported poor collection rates earlier this year as part of a bond review. Moody's downgraded the agency's bond rating in July because of agency restructuring and decreases in revenue, partially due to "undercollection of tolls resulting from statewide SunPass operational issues."
Documents indicate MDX might lose up to $18 million from the undercollection of tolls, or 7 percent of its FY19 budget. The lower bond rating will make future highway construction more expensive in South Florida.
FDOT hasn't responded to questions regarding how much it owes THEA, MDX, or its airport and stadium partners that use SunPass; agency executives also couldn't give straight answers on the collections issues to State Sen. Tom Lee, a Thonotosassa Republican, during spring legislative hearings on the problems.
But FDOT told Fitch Ratings at the start of this year it knew exactly how much its collections were suffering: upward of 2% of its total revenues in the second half of 2018. With annual revenues of over a billion dollars, the lost revenue on just FDOT-controlled toll roads could easily top $20 million in FY19.
FDOT also told reporters it did not know how much the agency was owed by drivers earlier this year, which ran contradictory to what it told Fitch around the same time: $74 million in outstanding invoices.
In another misdirection, FDOT told Fitch bond analysts their troubles with Conduent were behind them as of the start of the year, but agency insiders say chaos and conflict have continued behind the scenes for the past 13 months, including the time the agency presented to Fitch.
Toll-by-Plate problems persist
FDOT continues to have problems with its Toll-by-Plate (TBP) transactions, resulting in massive backlogs that are still hitting customers with surprise bills that may not be accurate. Some drivers are getting double-billed for transactions, while others are getting billed for vehicles they do not own.
Documents obtained through public records requests reveal the number of toll credit adjustments issued to SunPass customers exploded when TBP bills went out earlier this year.
The state went from issuing just 399 account corrections in June 2018, before questionable bills started to go out, to an average of 1,246 per month in the second half of 2018 when customers with transponders started getting backlogged bills. That's an increase of 112 percent.
The number of account corrections then grew to 25,191 by February 2019 when the TBP bills went out, an increase of 6113% from before the start of the problems. The figures have remained high since then, with 19,434 drivers receiving adjustments in May 2019.
The toll credit adjustments only account for drivers who discovered mistakes and had the patience to deal with Conduent's severely backlogged customer service operation. There's no way to tell how many SunPass users simply paid off questionable charges or had no idea there were inaccuracies on their bill in the first place.
According to the SunPass user agreement, the accuracy of the tolling invoices is the responsibility of the account holder, not the state. Many drivers have taken to social media to complain about the lack of resolutions when they call customer service to report problems on their bills but don't have proof to dispute months-old toll charges.
The Toll-by-Plate problems have prompted the state to give free SunPass transponders to heavy TBP customers. It was described to the Tampa Bay Times as a customer "promotion" to bypass a "cumbersome" TBP process, but FDOT insiders say it's to help the agency dig out from its ongoing failures related to processing TBP transactions.
The state didn't answer a Thursday question regarding how many transponders it would mail out, but more than 4 million drivers have received TBP bills so far this year. With mini-transponders costing the state $7.12 a piece, the investment could cost the state tens of millions of additional dollars on top of the revenue its already lost in the last 13 months.