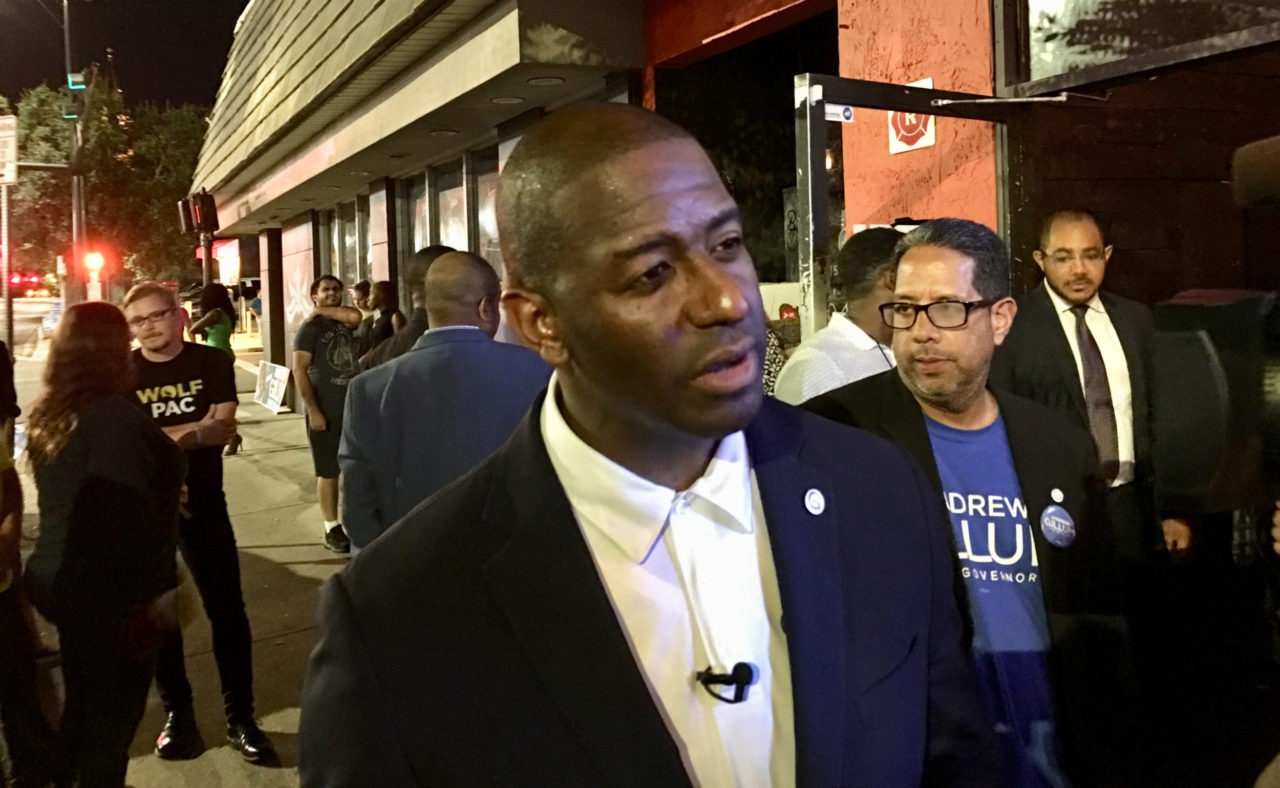 Is Gillum's new committee a "slush fund?"
Over the weekend, it was "Sunday Bloody Sunday" on Twitter, highlighted by the threat of a lawsuit against the 2018 Democratic candidate for Florida Governor.
That threat came from one of his leading donors.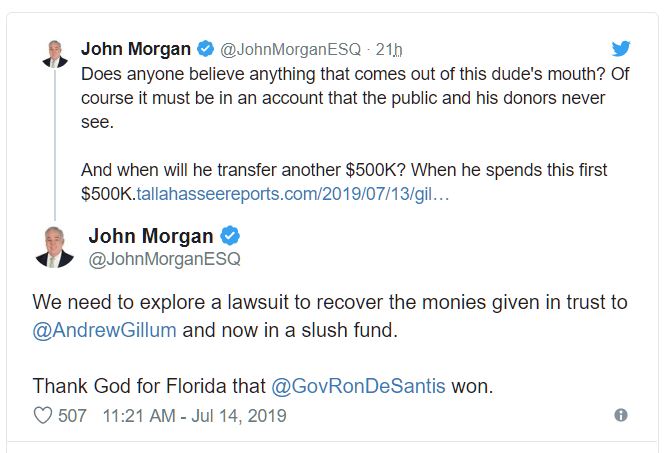 In recent months, attorney John Morgan has been increasingly outspoken over how Andrew Gillum's campaign handled political donations.
Specifically, not spending roughly $3.5 million it had in reserve at the end of the campaign, with a very narrow win by Republican Ron DeSantis.
Gillum's Forward Florida organization is moving money … to a so-called "slush fund" Morgan referred to in his weekend tweetstorm.
The committee raised under $4,000, while almost $600,000 went out the door.
Of the $595,764 spent, $500,000 of that went to Forward Florida Action,
Expect more focus on FFA going ahead — and (given its nonprofit structure) less transparency into where the money actually goes.
In a newsletter to supporters, Gillum asserted: 
"Our most important work is registering new voters, and Andrew has started a sister organization, Forward Florida Action, to handle this work. As a 501(c)(4) nonprofit, Forward Florida Action is allowed to focus on only registering progressive voters. Starting this month, we're going to shift our fundraising focus from Forward Florida to Forward Florida Action.
"With this shift, we're building the infrastructure to build the progressive future that Florida deserves."
However, "Forward Florida Action" is not subject to disclosure rules, meaning that the money raised with a certain level of transparency can be spent, with no accountability to donors.
Gillum's Forward Florida committee, which ended the 2018 gubernatorial campaign with over $3.5 million on hand, is still flush: Despite the spending, the committee still has over $3.3 million on hand.
Regarding Forward Florida Action, though, how much cash is on hand is anyone's guess.
Morgan is skeptical.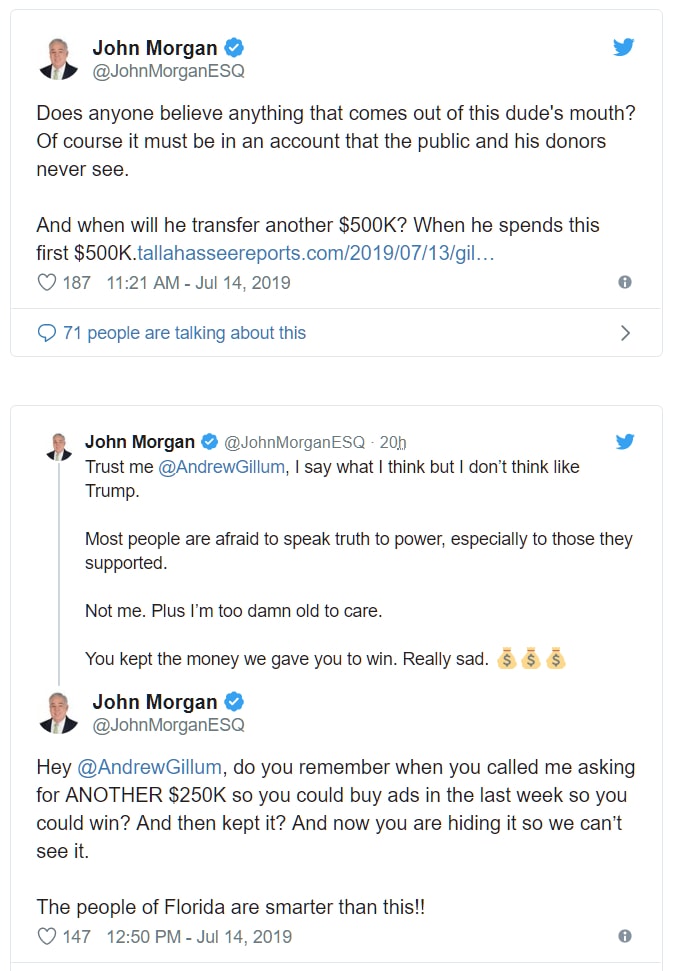 The exchanges between Morgan and Gillum devolved into race-baiting language.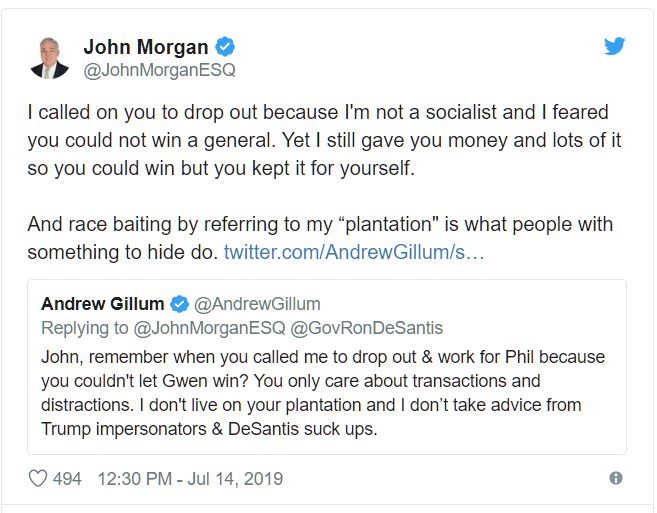 In 2018, Morgan supported, albeit in a low-key way, former Miami Beach Mayor Philip Levine.
What's clear: If Morgan gets involved in the 2022 Democratic primary (a longer shot, given "Thank God for Ron DeSantis" tweets, than one might have thought last year), and Gillum is involved, expect the kind of sniping that animated a sleepy summer weekend (during an off-year) to flower into what will become another bruising election cycle.