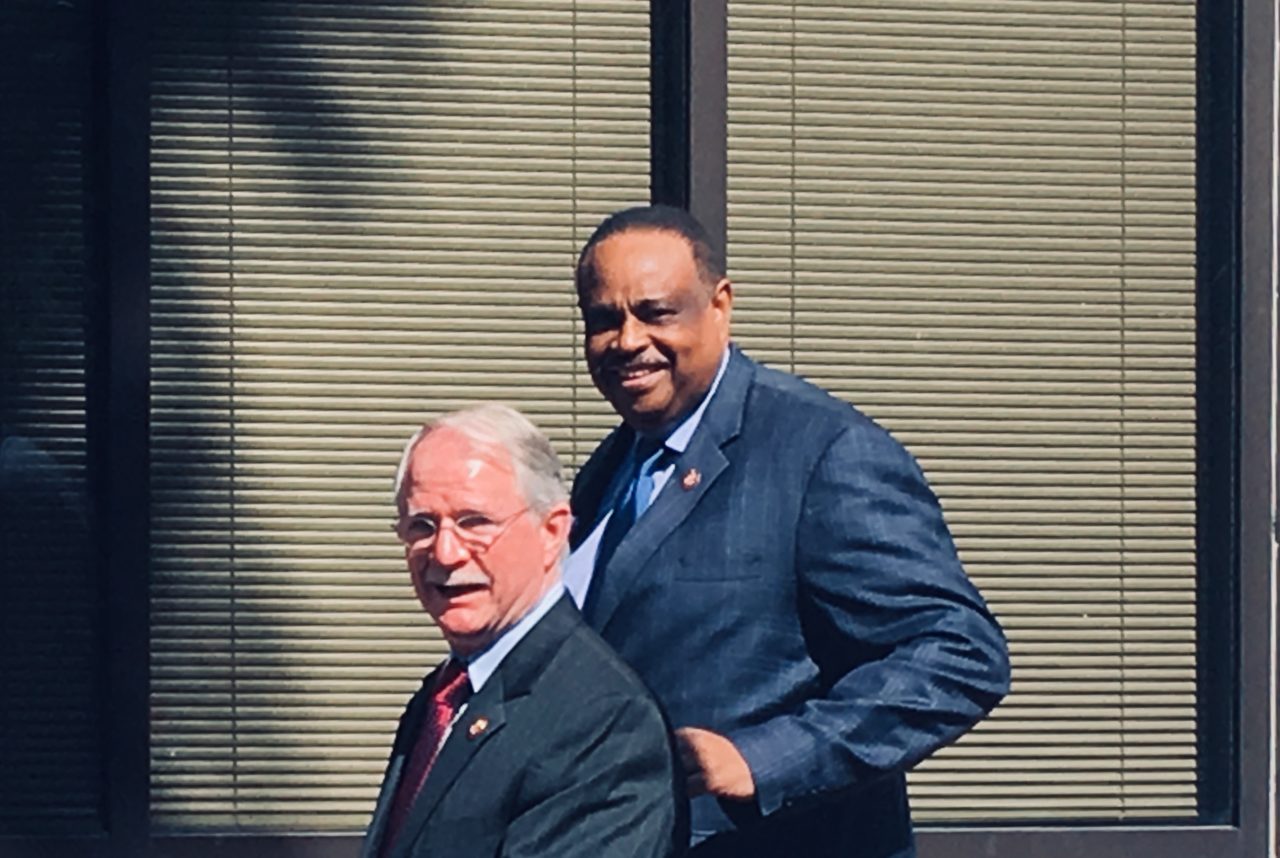 Rutherford has no opponents with live campaign accounts in his own party.
Congressmen representing the Jacksonville area each raised over $100,000 in the second quarter, ahead of reelection bids in which they'll be strong favorites.
U.S. Rep. John Rutherford is fundraising as if he intends to run for reelection in 2020, with $107,500 raised in 2019's second quarter.
All told this election cycle, Rutherford has raised $158,300, with $402,044 on hand.
Of the $107,500, $26,200 came from individuals. The balance of the money came from corporations and political action committees.
Rutherford has no opponents with live campaign accounts in his own party. Two Democrats do have open accounts, but with no financial activity.
Based on party registration in Florida's 4th Congressional District, a Duval/Nassau/St. Johns split, it won't matter.
Republicans comprise 281,000, or 49.8 percent of the district's voters. There are now 150,237 Democratic voters, or 26.6 percent of district voters. NPAs and third-party voters comprise the balance.
During the 2018 campaign, Rutherford faced no challenge at all from Democrat Ges Selmont, saying he wouldn't debate him because there was no point in giving him a platform.
Before running for Congress in 2016, Rutherford served three terms as Jacksonville Sheriff. Jacksonville is also part of Florida's 5th Congressional District, an east-west conformation running to the state capital via I-10.
CD 5 is majority Democrat, with 261,067 of its 453,019 registrants so registered. Incumbent Democrat Rep. Al Lawson appears well on his way to a third term.
Lawson raised $111,493 in 2019's second quarter, with key Republican support, including lobbyist Brian Ballard. His campaign has over $106,000 on hand.
When Lawson first ran in 2016, Ballard Partners' Susie Wiles (in between getting Republican Governors elected) introduced him to Jacksonville media. So Ballard support isn't surprising here.
Despite his strong performance over the last two elections, the Tallahassee Democrat appears likely to face challenges in both the primary and the general elections.
Pharmacist Albert Chester of Jacksonville has yet to report any fundraising after two quarters in the race.
The winner of the Democratic primary, whether it's Chester or the incumbent, looks likely to face an unorthodox Republican opponent.
Macclenny bookseller Matthew Lusk, a QAnon-believing Republican, is thus far the only Republican who filed in a district where more mainstream types don't seem to try.
Lusk has roughly $400 on hand.