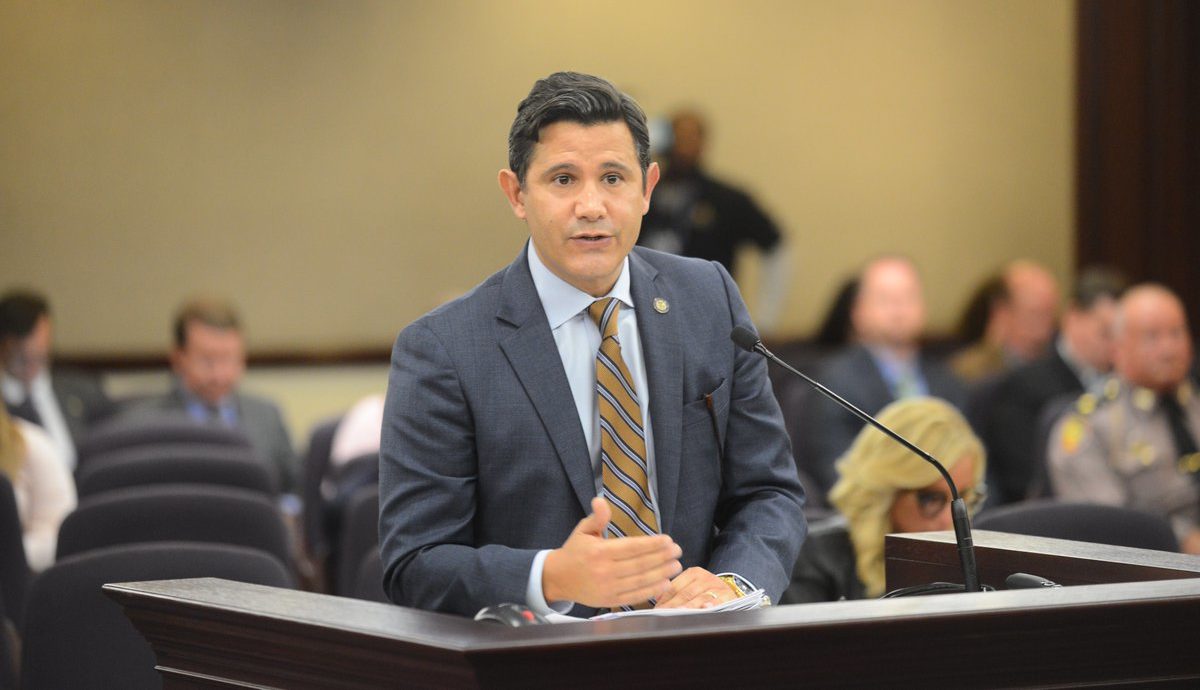 The panel will look at the sentencing of noncapital felony offenses.
Senate President Bill Galvano on Tuesday announced the appointments of Democratic state Sen. Jason Pizzo and Larry Eger, Public Defender for the 12th Judicial Circuit, to represent the Senate on the Criminal Punishment Code Task Force.
"Criminal justice reform is an important priority for many senators, and I appreciate Sen. Pizzo's willingness to represent us on this important Task Force," Galvano said in a statement.
"As a former Assistant State Attorney in Miami-Dade County, he will bring an important perspective to the Task Force," he added.
"Likewise, Larry Eger will provide an important voice for public defenders across Florida and ensure their viewpoints are considered as the Task Force considers recommendations for legislative changes to Florida's Criminal Punishment Code." The 12th Judicial Circuit includes Desoto, Manatee and Sarasota counties.
The Criminal Punishment Code Task Force was created by a House bill (HB 7125) that was sponsored in the Senate by Jeff Brandes, a St. Petersburg Republican.
"The legislation creates the Task Force, adjunct to the Department of Legal Affairs, for the purpose of reviewing, evaluating, and making recommendations regarding sentencing for and ranking of noncapital felony offenses under the Criminal Punishment Code," a press release explained.
The task force will submit a report to Gov. Ron DeSantis, Galvano, Speaker José Oliva, and Chief Justice Charles Canady by June 30, 2020.
It must include, at a minimum, the issues considered by the task force, any recommendations for legislative changes, and an analysis of the expected impact of such recommendations if enacted by the Legislature.
"I am honored to have been appointed by President Galvano, and will serve with the diligence commensurate to this great responsibility," Pizzo said.