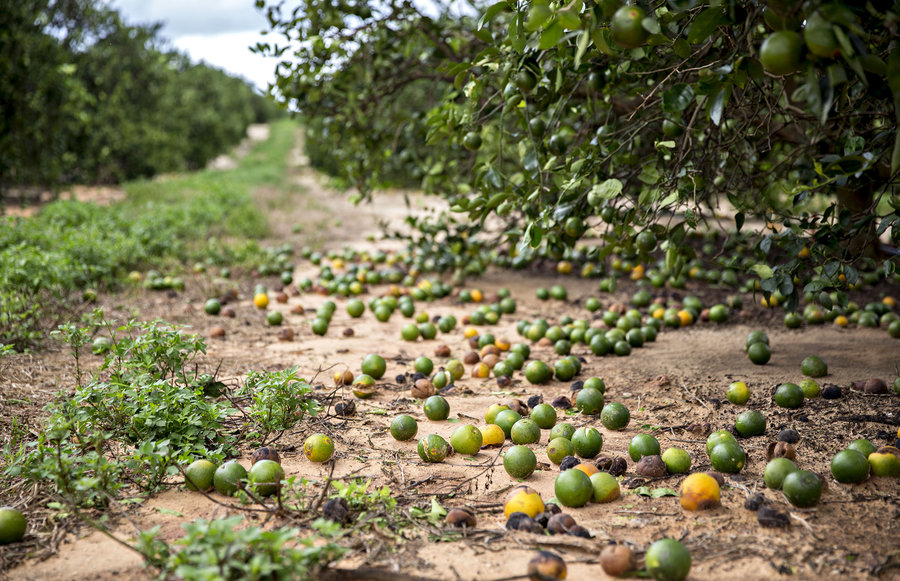 Storm damaged more than 420,000 acres of citrus groves.
The Florida Division of Emergency Management approved more than $100 million for citrus growers for Hurricane Irma recovery.
"This is great news for our citrus industry and shows our commitment to ensuring FL growers make a full recovery," DeSantis tweeted Wednesday.
Just last month, DeSantis' office boasted the department had approved $77 million through a Citrus Recovery Block Grant. He announced that at the Florida Citrus Industry Conference Luncheon.
At the time, he stressed the importance of continued recovery in an industry significantly impacted by the 2016 storm.
"We are in a much better position now than a year ago, and let's keep momentum going," he said.
State officials estimate more than 420,000 acres of citrus groves were damaged or destroyed by Hurricane Irma, resulting in $760 million in losses.
The block grant uses a $340 million federal grant administered by the Division to assist citrus producers with active farming operations who suffered crop damage from Irma. The money specifically goes toward damage to citrus crops.
Jared Moskowitz, director of the Division, has made a priority of expediting payouts for Hurricane Irma.
"When I took over as the FDEM Director, Florida's citrus recovery program was broken," Moskowitz said last month.
"By working with our partners in the citrus industry and the federal government, Governor DeSantis made it a top priority to get this program back on track. "
DeSantis has expressed frustration federal funding approved years ago while he still served in the U.S. House was largely undispersed when he was sworn in as Governor in January.