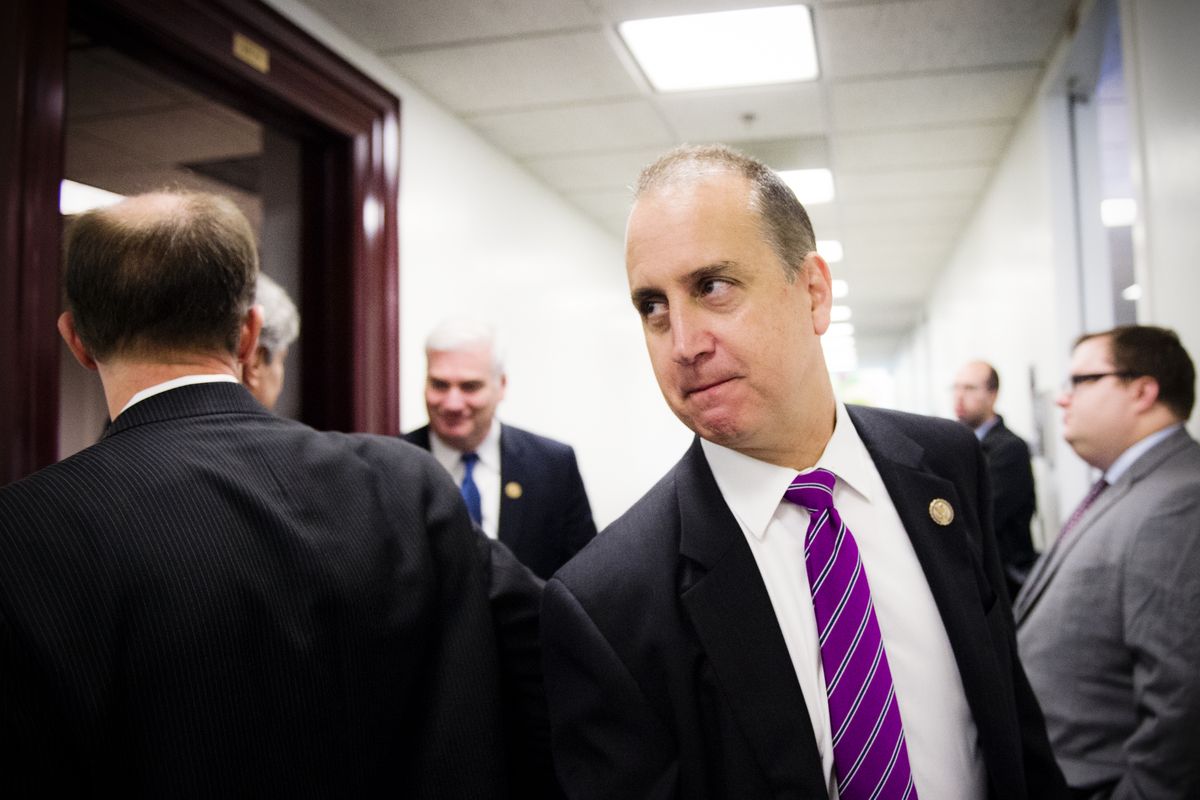 "We should avoid politically-motivated personal attacks."
U.S. Rep. Mario Díaz-Balart was among the Republicans who voted "no" on a resolution condemning President Donald Trump's attacks on four Democratic congresswomen.
The President told the members via his Twitter account to "go back and help fix the totally broken and crime infested places from which they came."
Three of those women were born in America. A fourth, U.S. Rep. Ilhan Omar of Minnesota, came to America as a young girl and is a naturalized U.S. citizen.
Now, Díaz-Balart, an immigrant himself, is defending his decision to vote against that resolution.
The measure stated that the U.S. House "strongly condemns President Donald Trump's racist comments that have legitimized and increased fear and hatred of new Americans and people of color by saying that our fellow Americans who are immigrants, and those who may look to the President like immigrants, should 'go back' to other countries."
It passed the House Tuesday.
The explicit framing of Trump's comments as "racist" triggered tension Tuesday as House members discussed the resolution.
Díaz-Balart cited that tension, in part, in his explanation for voting against the resolution condemning Trump.
"I strongly believe that public discourse in our republic needs to be focused on the challenges and issues confronting us, and that, on all sides of the political spectrum, we should avoid politically-motivated personal attacks," Díaz-Balart said.
"Accordingly, I cannot support [the] resolution."
House Speaker Nancy Pelosi appeared to violate House rules when she called the President a "racist" during remarks on the House floor prior to voting on the resolution.
The Jefferson Manual of Parliamentary Practice is used to regulate decorum during congressional proceedings: "References to racial or other discrimination on the part of the President are not in order," the manual reads.
It says members are to refrain from calling the President "a racist," "a bigot," or accusing the President of "having made 'racial slurs' or 'racial epithets.' "
Republicans moved to strike Pelosi's comments from the record and declare them out of order. A vote to remove the remarks from the record failed, but Pelosi was found to be out of order.
According to House rules, that should have barred Pelosi from speaking for the rest of the day. However, the Democratic-controlled House eventually voted to restore her speaking rights.
Trump has received widespread pushback on his comments, which are a variant of xenophobic attacks directed at immigrants throughout the country's history.
The four congresswomen targeted by his comments — U.S. Reps. Omar, Alexandria Ocasio-Cortez of New York, Ayanna Pressley of Massachusetts and Rashida Tlaib of Michigan — held a press conference calling for Trump to be impeached.
While Díaz-Balart's statement pushing people to "avoid politically-motivated personal attacks" could also be directed at Trump, he argued the way Democrats conducted the proceedings pushed him away from supporting the resolution.
Díaz-Balart did, however, include language highlighting the benefits of immigration in his statement.
"I am proud of my record of service in support of immigrant rights," Díaz-Balart said. "As the son and sibling of immigrants, I know that immigrants have always played, and continue to play, a crucial and exemplary role in our great nation."