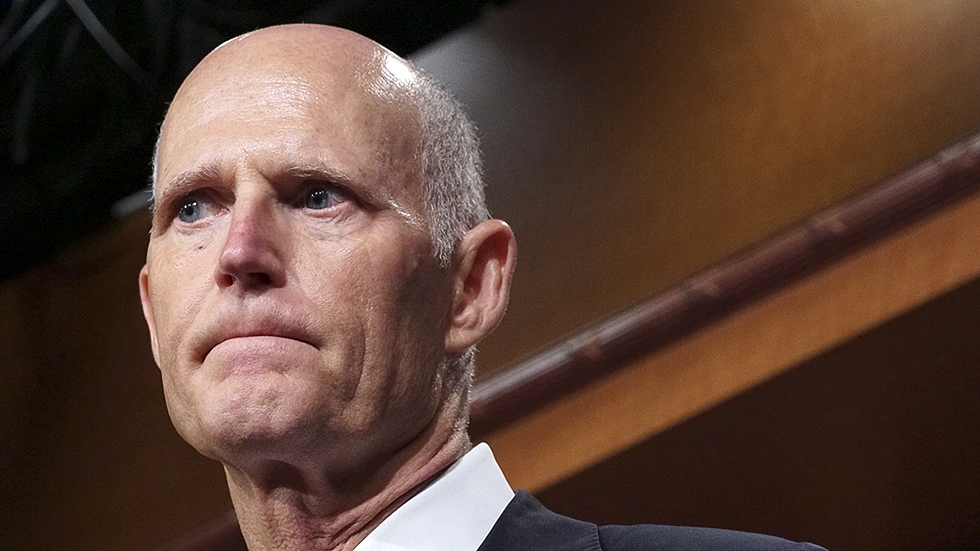 The senators are asking the White House for a list of all federal government programs.
U.S. Sen. Rick Scott on Wednesday signed onto a letter with Senate Budget Committee Chairman Mike Enzi and 13 other senators asking the White House Office of Management and Budget for a list of all federal government programs.
Scott's office said the group plans to use the list to "identify and eliminate duplicate programs and prevent wasteful federal spending.
"Senator Scott is committed to making Washington work for families across the nation, and is working every day to make sure taxpayers get the best return on the investment of their hard earned tax dollars."
The letter, sent to Office of Management and Budget Director Mick Mulvaney, references the GPRA Modernization Act of 2010, which requires the office to make a list of all programs available on a public website.
The senators said the information "is critical to helping Congress make informed budgetary decisions and ensuring that we are able to identify — and take appropriate steps to eliminate — duplication, fragmentation, and overlap in federal programs."
The letter also calls the list "a key component of ongoing efforts to improve the federal budgeting process, including by better incorporating performance metrics into budget decision-making."
In addition to Scott and Enzi, Republican Sens. Mike Braun of Indiana, Kevin Cramer of North Dakota, Mike Crapo of Idaho, Lindsey Graham of South Carolina, Chuck Grassley of Iowa, Ron Johnson of Wisconsin, John Kennedy of Louisiana, David Perdue of Georgia, Mitt Romney of Utah and Pat Toomey of Pennsylvania signed the letter.
Democratic U.S. Sens. Maggie Hassan of New Hampshire, Gary Peters of Michigan, Kyrsten Sinema of Arizona and Mark Warner of Virginia also signed on.