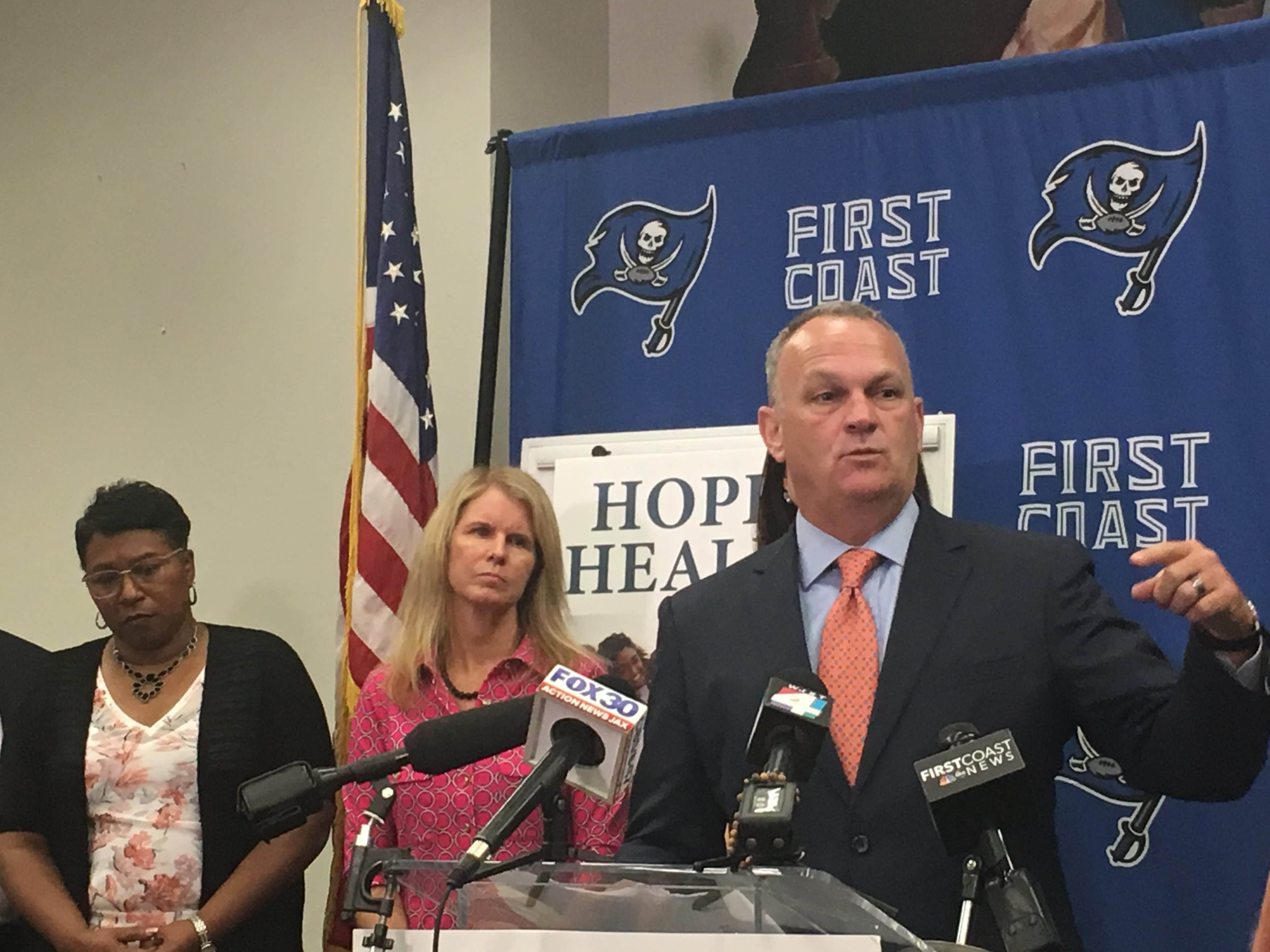 "We are doing out-of-the-box things."
On Wednesday in Lakeland, the Florida Department of Education again reviewed Duval County School Board's turnaround plan for some of its most troubled schools.
It went better this time than in June.
This meeting was a follow up to a previous conclave, where Education Commissioner Richard Corcoran suggested that charters would do better than perpetually failing schools.
Chancellor Jacob Oliva noted the issue was one with external operators, but with "wonderful progress" having been made, an amended turnaround plan was introduced to the board.
Superintendent Diana Greene discussed Northwestern Middle School and Lake Forest Elementary Schools, the two failing schools in question.
Lake Forest has under 300 students, and its students would be moved to North Shore, another underpopulated C school two miles away. The Lake Forest facility will be repurposed into an early learning center, Greene said.
Greene discussed external operator Educational Directions, describing the working relationship as an "arranged marriage," and noting differences in their evaluations of the schools.
Educational Directions is still operating Northwestern, Greene said.
Incoming Northwestern 6th graders would be redistricted or moved to magnet programs, Greene said. Opportunity scholarships and "choice options" are also on offer.
However, 450 7th and 8th graders will remain at Northwestern. The school will close as a middle school once they move out., and then will be renovated and repurposed as an elementary school in 2021.
"We have to do something, and this is it: closure," Greene said.
Greene added that the students are in danger of falling through the cracks. Some will be in DJJ. Others "will be in the grave," Greene said.
"These students are coming from drug, gang, violent neighborhoods and we may be sending them to middle schools," Greene said, not in these neighborhoods.
Northwestern will pilot single-sex education for some of the remaining male students via a private operator, "to help them transition into what we would call social norms," Greene said, citing success with a previous program she ran in Manatee County as Superintendent.
On hand were two Democratic legislators supportive of the Superintendent: Senate Democratic Leader Audrey Gibson and state Rep. Tracie Davis.
Gibson and Davis have spent much of the legislative offseason embroiled in Duval County School District politics, including watching a bill they supported authorizing a 2019 sales tax referendum getting stalled in Jacksonville City Council committees on Tuesday.
Greene noted the two legislators knew the neighborhood, where gunshots are a daily occurrence, and that the remaining students needed real support.
"We are doing out of the box things to support this school," Greene said.
Corcoran, who visited the school this week in Jacksonville, spiked this turnaround plan, saying the school's scoring went down over the previous year. He wanted a new turnaround operator, and a fully-staffed school with highly effective teachers. Weekly absentee reports: also a must.
"We extensively talked about the urgency," Corcoran said, expressing confidence that the amended turnaround plan is the "best course of action for our students."
A third school, George Washington Carver Elementary, also saw its plan approved.
Superintendent Greene and Education Commissioner Corcoran were in Jacksonville Monday for a "listening session" on mental health and substance abuse issues in schools, an event which seems to have helped their relationship.
While Corcoran is not supportive of one key school board priority, a proposed half-penny capital sales surtax that he sees as being for educational "Taj Mahals."
Greene, when asked, noted that Duval has the oldest facilities in the state, rejecting Corcoran's position out of hand.
Despite this difference, Corcoran and Greene seem to be building a stronger dynamic on areas where they agree, and the quotes from this meeting weren't as incendiary as quotes from the recent past.