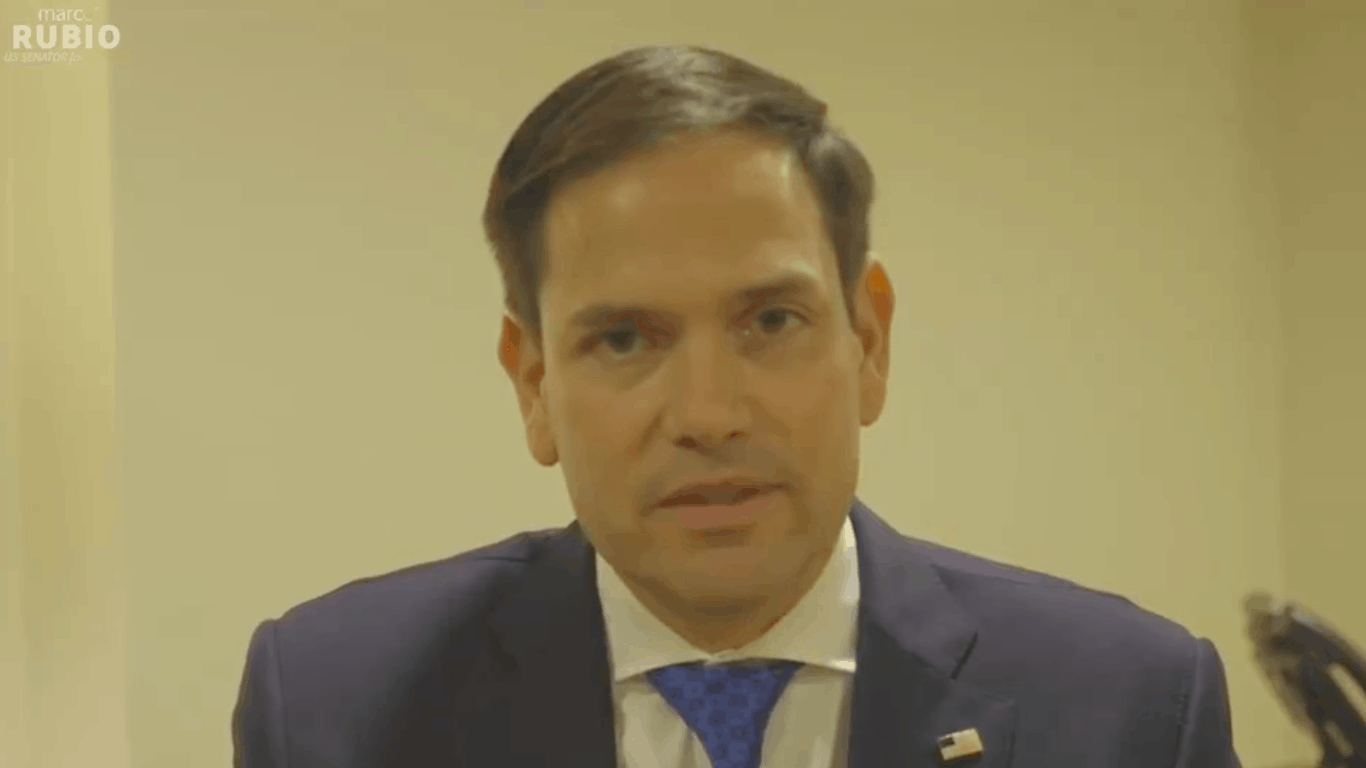 Florida senator calls media hypocrites in online video.
U.S. Sen. Marco Rubio criticized a controversial from President Donald Trump about four Congresswomen, all people of color. But the Florida Senator also slammed the House members themselves "political bullies."
In a nearly two-minute diatribe posted by Rubio on social media, he called media out for applying different standards.
"The hypocrisy, the self-righteousness, outrages people too," Rubio said.
The message comes as controversy continues about a tweet from Donald Trump slamming four Democratic Representatives: U.S. Reps. Ilhan Omar, Alexandria Ocasio-Cortez, Rashida Tlaib and Ayanna Pressley.
"Why don't they go back and help fix the totally broken and crime-infested places from which they came," Trump tweeted on July 14.
The remarks were widely considered to be directed at the four freshmen progressives, sometimes called "The Squad."
The controversy seemed further fueled when a rally of "Send Her Back" broke out when Trump invoked Omar at a rally Wednesday.
Rubio in a tweet addressed recent uproar.
The tweet was wrong & the chant last night grotesque

The left wing politicians & many in the media demanding outrage are self righteous hypocrites

And the "outrage & response cycle" allows for only 2 sides & demands you pick or else

It's a stupid game that I refuse to play pic.twitter.com/AhM4epeqNx

— Marco Rubio (@marcorubio) July 18, 2019
But the bulk of his video message went after the Democratic members.
He alluded specifically to controversial remarks by Omar earlier this year.
"One of their [Democrats'] members of Congress from their party says support for Israel is all about the Benjamins, and they couldn't even pass a resolution condemning anti-Semitism by itself," Rubio said.
The fact Congress elected to expand a resolution to condemn other forms of bigotry like Islamophobia rankled many at the time, including Jewish members like Ted Deutch, a Boca Raton Democrat.
Rubio noted that before the Trump feud erupted, the big story in political media had been the Squad members internal fighting with Democratic Speaker of the House Nancy Pelosi.
"Nobody should question that they are fully as American as me or anybody else," said Rubio, himself the child of Cuban immigrants. "But they're also political bullies.
"They go around attacking people, calling other Democrats just like Southern Segregationists. But when you hit them back, it's because they are women of color."
Critiquing identity politics as a whole, he said media should apply the same scrutiny on both sides of divisive rhetoric.
"They hold a press conference saying there shouldn't be talking and dividing people on the basis of race or ethnicity, but they go on to say, by the way, if you disagree with us, you're a white nationalist and you're a racist," Rubio said.
"It's absurd. People are tired of this game."